Christmas Classics at Crystal Palace
Events Calendar
{{EventDate}}
& {{EventTime}}
Friday 16 December, 7:00 pm
Christmas Classics at Crystal Palace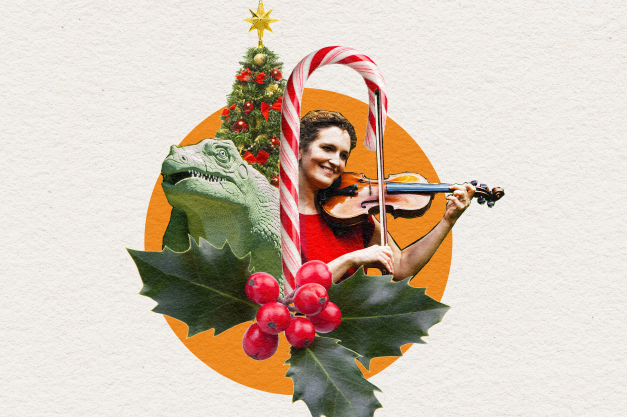 Programme includes:
Traditional Once in Royal David's City
Traditional Silent Night
Traditional Hark! The Herald Angels Sing
Barnes Let the Carols Ring (new commission)
Traditional 12 Days of Christmas
Traditional De Virgin Mary Had a Baby Boy
Strauss Pizzicato Polka
Strauss Blue Danube
Anderson Sleigh Ride
Anderson Waltzing Cat
Elgar Salut d'Amour
Tchaikovsky excerpt from The Nutcracker
Handel Pifa from Messiah
London Mozart Players
Ruth Rogers director
with
Cypress School
The Hive & Welcome Choirs
Skylight Singers

Whether you love traditional carols, yuletide songs, or just mulled wine and mince pies – this Christmas concert has something for everyone! Full of the music we all turn to at this time of year, this fun and informal concert will be a wonderful opportunity for families and friends to gather at St John's in SE19 to share the joy and memories that these melodies evoke. Festive favourites Sleigh Ride, The 12 Days of Christmas and The Nutcracker will get us in the Christmas groove, alongside perennial favourites Silent Night, Hark! The Herald Angels Sing, and many more. We also have an exciting première of a newly commissioned seasonal piece by young local composer Georgia Barnes.
We love to involve as many musicians as possible in our Christmas concert at St John's, and after a reduced gathering in 2020 due to Covid, we are pulling out all the stops to bring you a packed programme for 2021 that reflects the extraordinary talent of this wonderful community. The concert includes side-by-side performances with pupils from local schools, while the Welcome and Hive choirs will dial the choral Christmas cheer up to eleven in a cornucopia of festive fun.
It's never too early to make plans for the festive season, and the London Mozart Players' annual Christmas concert in SE19 is always a sell-out, so do book early! Dig out your Santa hats and Christmas jumpers and we'll see you under the church's magnificent Christmas Tree!
Ticket prices:
Priority £25 (includes reserved seating, programme, interval drink)
Standard £18
Concessions (65+) £16
Young Person (16-25) £10
Child (under 16) £5