Chair of the LMP Development Group Sandi Rhys Jones reviews John Suchet's Mozart: The Man Revealed
Reading John Suchet's Mozart: The Man Revealed, Chair of the LMP Development Group Sandi Rhys Jones discovers plague, pestilence and genius, and realizes that life for musicians has not changed much in the last 350 years.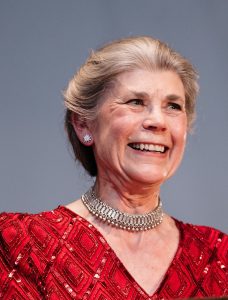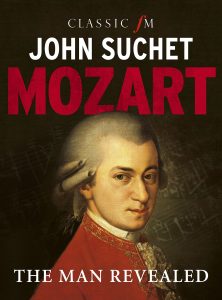 My mental creativity has been drained away by lockdown. My blog and LinkedIn posts are neglected, Twitter is dominated by politics. And why does organising multi-person virtual meetings, contingency planning with so many unknowns, keeping up online correspondence (not to mention hunting for a grocery delivery slot) take so much time? Not to mention the emotional rollercoaster of disbelief, sorrow and wrath that have stopped me reading for pleasure, let alone writing. As a consequence, my recreational energies are directed to the essential yet satisfying activities of cooking, gardening and music.
So, a request to write a book review from Julia Desbruslais, Executive Director of the London Mozart Players (LMP), is just the push I need to pick up the metaphorical pen after seven weeks of self-isolation.  Especially as the book in question is a wonderfully readable biography of that composer of sublime, heart-rending, uplifting music – Wolfgang Amadeus Mozart. I bought my copy of Mozart: The Man Revealed when it first came out some three years ago, at an LMP concert at St Johns Smith Square in London, with author John Suchet entertaining the audience with his knowledge and enthusiasm.
I thoroughly enjoyed it on first reading, discovering facets of Mozart's extraordinary life that I hadn't known despite having read quite a lot about the man and his music, including wading through a couple of doorstop sized, densely written tomes. So, I prepare to revisit Mozart: The Man Revealed with pleasurable anticipation. Well dear reader, it doesn't take long before realisation dawns that there are striking parallels between life today and 350 years ago – for all of us, and especially for musicians.
Take, for example, Leopold Mozart – Wolfgang's father from hell – neglecting his duties as kapellmeister in Salzburg to take his two children off to Vienna with the objective of securing highly lucrative engagements in celebration of a royal wedding. Unfortunately, although official mourning following the sudden death of Emperor Franz had ended and the marriage of the new Emperor's sister to the King of Naples was to be marked with several weeks of glittering celebrations, court etiquette demanded that the Mozarts could not take advantage of these opportunities until the family had been received by the Dowager Empress – who was still in deep mourning. In fact, she had become a recluse and cutting expenditure on non-essential items (like receptions for visiting musicians) so the Mozarts were hanging around in Vienna, spending money on lodgings and food and earning nothing, but hoping that they would soon be able to perform. This was a familiar situation, with Leopold frequently calling on his rich and generous landlord for a loan or letter of credit.
But events then took a worse and unexpected turn. Before the new bride set off for Naples with her husband, her mother the Dowager Empress, insisted that she accompany her into the crypt to bid her deceased father farewell. For three hours the two women knelt by the casket, close to that of the new Emperor's second wife (still with me?) who had died of smallpox.  Her coffin had not been sealed.
Within days the new bride had died of smallpox, one of her very beautiful sisters contracted it (and was so disfigured she entered a convent) and Vienna was in the grip of an epidemic. Official mourning was once again declared – and everything shut down. Not only the celebrations, concerts and public gatherings in the capital city, but all those planned at huge expense in all the towns through which the newly married royal couple would pass on their journey from Vienna to Naples. It was full lockdown – 350 years ago – a salutary thought as I write.
Leopold left the city, hoping desperately that his two gifted children would escape the dreaded smallpox. But Wolfgang, then nearly twelve, succumbed on the journey back to Salzburg. Fortunately thanks to a useful connection, the dean of Olmütz Cathedral took in the three Mozarts, comfortably accommodated in the deanery and called his personal physician to attend. Wolfgang was very ill for nine days with his eyes badly affected. His sister Nannerl (aged 16) then fell ill not only recovering but also (unlike Wolfgang) escaping facial scarring.  Extraordinarily – and a foretaste of the immense capacity for work that makes Mozart so exceptional – as soon as he was able to see he took fencing lessons to build his strength and then got back to composing (Symphony in F K.43).
The account of the smallpox epidemic, less than a quarter of the way through John Suchet's fascinating and nuanced book, is just one example of the precariousness of life for a musician, even one as supremely talented as Mozart. Wolfgang and Nannerl were the two surviving children of seven born to Leopold and Anna Maria. Mozart and his wife Constanze had six children, of whom only two survived into adulthood. I was also affected by the account of Mozart's frequent severe illnesses including a streptococcal infection that seems to have resulted in the terrible disease rheumatic fever when seven years old (one of my family suffered this, at the same age).
But the book's title is the clue to its appeal, Mozart: The Man Revealed. The observations about his childhood and early life (and we mustn't forget that he didn't have much of a later life, it was cut short so tragically) provide great insights including possible explanations for his notoriously scatological and foul-mouthed writings and behaviour. His was an extraordinary upbringing in a strange family bubble, dragged around Europe by his difficult, controlling father even when ill, no childhood friends, the rigours of travel, the politics of patronage, great pressure to perform, the constant uncertainty of income, the impact of unexpected and uncontrollable world events.
John Suchet draws on letters, accounts, historical documents and other authors to paint a living picture of the man and his world, making connections, posing suppositions, describing the events and parallels of life more than three centuries ago. Above all, he gives a real feel for the human being that is Mozart the genius.
Sandi Rhys Jones, Chair of the London Mozart Players Development Group

We're running an exclusive offer on Mozart: The Man Revealed with Elliott & Thompson Books. To get hold of a copy for £8 (free p&p, UK only), please express your interest by emailing info@eandtbooks.com and quoting MOZART20.