Janina Fialkowska and the LMP reunite for Mozart Explored: 1783
39 years on from her first performance with the orchestra in 1977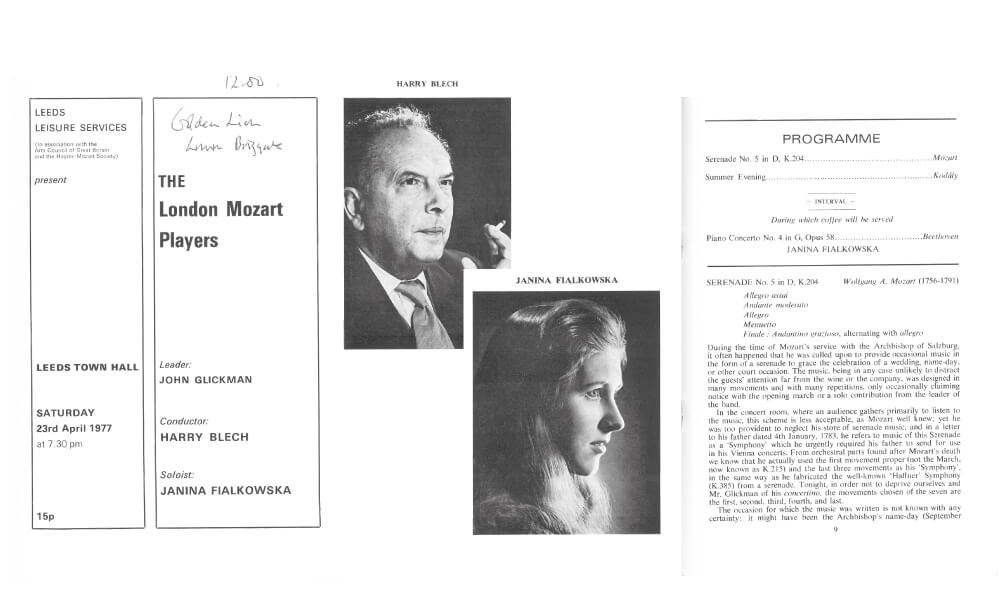 On Saturday 23rd April 1977, under Harry Blech and leader John Glickman the London Mozart Players performed a programme of Mozart, Kodaly and Beethoven with pianist Janina Fialkowska.
A rising star, by 1977 Janina had already begun a highly successful solo career, having studied at the Juilliard School of Music with Sascha Gorodnitzki. In 1974, Janina gave a prize-winning performance at Arthur Rubinstein's inaugural Master Piano Competition, a performance that went on to launch her career.
On Thursday 26th May 2016 (39 years on from Janina's performance at Leeds Town Hall), the LMP and Janina Fialkowska are reuniting at St John's Smith Square for a programme of Mozart, Salieri & Kozeluch. This concert is the concluding part of the LMP's highly successful new series, Mozart Explored:1783.
To find out more about the orchestra's history with Janina, take a look at our behind-the-scenes interview with her.