Not now, Bernard and Other Stories
Events Calendar
{{EventDate}}
& {{EventTime}}
Sunday 20 March, 2:30 pm & 4:00 pm
Not now, Bernard and Other Stories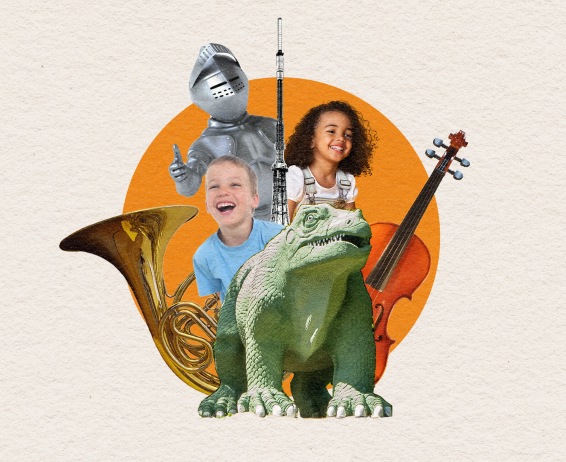 London Mozart Players
Ruth Rogers director
Polly Ives narrator
Rosie Brooks artist
Words, music, pictures and lots of laughs for children and grown-ups! London Mozart Players' family concerts are always popular, and this will be no exception.
What would you do if you found a monster in the garden? Bernard tries to tell his parents but keeps getting the brush off – with dire consequences! David McKee's classic story Not Now, Bernard is beloved by youngsters and has a powerful message for parents too!
Also on the programme is the thoroughly engaging Isabel's Noisy Tummy, David McKee's delightful laugh-out-loud story of a little girl's gurgling tummy and how it takes her from zero to hero. While in James Mayhew's The Knight Who Took all Day, a vain and foolish knight manages to loses both the girl and the dragon because he's such a big show-off!
Narrator Polly Ives tells these hilarious tales with sparkling verve and energy, while Bernard Hughes' lightly-scored and child-friendly music, performed by LMP, effortlessly builds an enchanting musical framework that anchors the stories, conveying all the necessary drama and colour. To add the pictures to the words and music, artist Rosie Brooks will sketch along to the stories live, with her illustrations projected behind the orchestra, bringing the characters to life. What an irresistible combination!
PLUS: all ticket holders can buy a copy of Not Now Bernard at Bookseller Crow in Crystal Palace after the concert – £1.50 off each copy.
Ticket prices:
Standard £15
Concessions (65+) £13
Child (under 18) £5