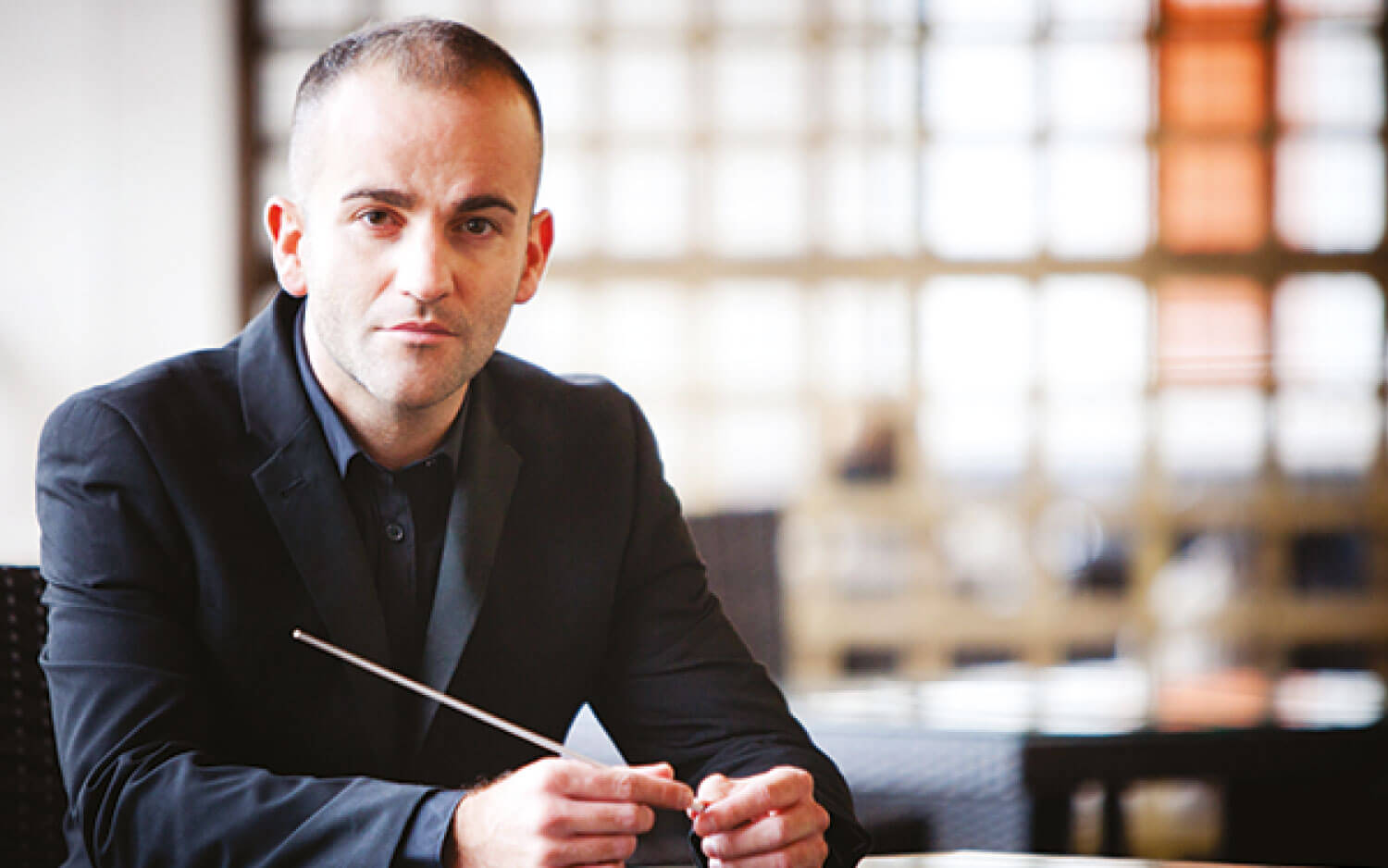 Renowned Choral Conductor Dominic Peckham Leads a Unique Community Concert
Hailed as 'one of the most exciting conductors of his generation', choral conductor Dominic Peckham and the London Mozart Players are bringing an afternoon of music-making to the Fairfield Halls this December, as they hold a one-off concert that will see choirs and amateur singers from Croydon and beyond come together for a unique performance of Mozart's much loved Requiem.
'Come & Sing' is the final concert of the London Mozart Players' Music for a Sunday Afternoon series and is taking place on Sunday 6th December at 3.30pm.
Finishing the series on a show-stopping high, the LMP has enlisted the vocal support of soloists Sinead O'Kelly, Louise Collett, Warren Gillespie & Ross McInroy. Also singing alongside the orchestra will be members of The London Oriana, Croydon Bach and Croydon Philharmonic Choirs.
With the help of Dominic Peckham (Lead Mentor on Gareth Malone's The Naked Choir on BBC2, and Assistant Director of the National Youth Choir), the LMP is also inviting amateur singers of all ages and abilities to get involved with the rehearsal and performance of this work in another side-by-side music-making extravaganza.* The previous concert in the Music for a Sunday Afternoon series 'Come & Play' took place on Sunday 4th October and attracted over 70 amateur string players who joined the LMP on stage for a unique performance of Grieg's Holberg Suite and Jeff Moore's Fiddler's Hill.
Dominic Peckham commented on his involvement in the project:
"I am absolutely thrilled to be at the helm of such a special event alongside my dear friends and esteemed colleagues The London Mozart Players. Coming together for such a magnificent piece will be such a thrill for singers, players and of course – myself. It's an honour to be conducting the LMP once again and I can think of no better world-renowned orchestra to be opening its doors in such an exciting way as this."
Concert Details & Tickets
Tickets for 'Come & Sing' are available from the Fairfield box office (standard price £12, under 16s £5, and under 5s go free).
*If you are interested in taking part in this concert and singing alongside the LMP, please contact Jenny Brady at the London Mozart Players' office by Friday 20th November on 020 8686 1996 or at jenny@lmp.org.