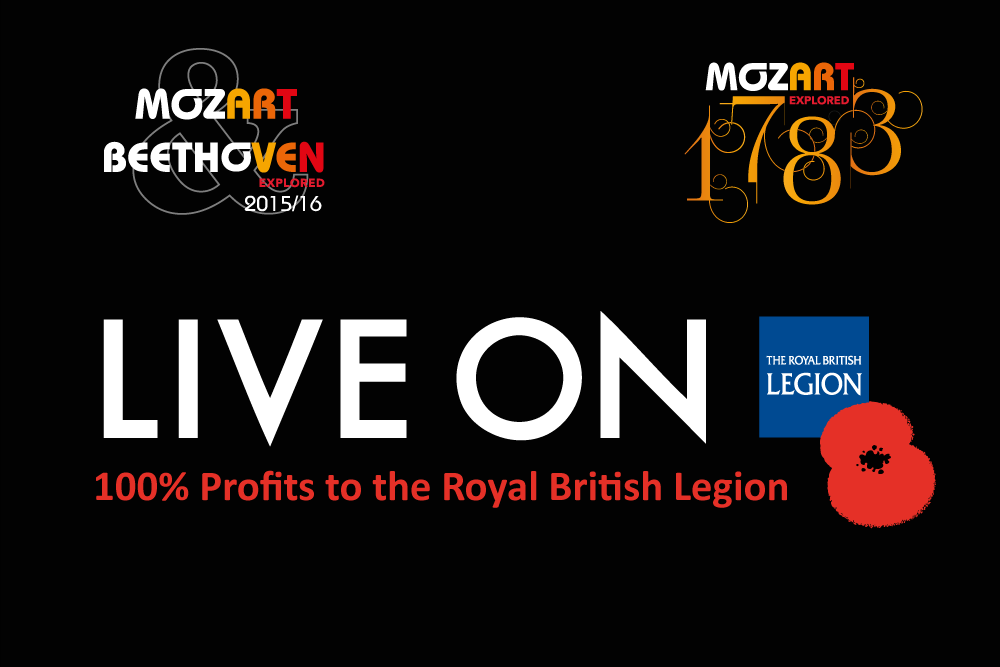 The London Mozart Players have recently joined forces with The Royal British Legion to offer support in raising funds for those who are serving or have served in the British Armed Forces. This partnership forms part of the LMP's Harmony in Conflict initiative, which encompasses projects across the country that bring communities together through music.
Throughout the 2015/16 season, The London Mozart Players have two concert series at St John's Smith Square in Westminster and 100% of the profits from both of these series will be donated to The Royal British Legion.
In the first of these concert series, Howard Shelley and the London Mozart Players return to St John's Smith Square for Mozart & Beethoven Explored, an 11-part lunchtime concert series running from October 2015 – April 2016. This series will explore the piano concertos of Mozart & Beethoven with fascinating illustrated introductions of the works from Howard Shelley. The second concert series Mozart Explored: 1783, is a four-part evening concert series exploring a fascinating selection of Mozart's works from 1783.
Teresa Greener, Head of Special Events and Philanthropy at The Royal British Legion, commented on their recent partnership with The London Mozart Players:
'The Royal British Legion is most grateful to the London Mozart Players for initiating what we feel sure will be a long and fruitful partnership. These concert series will help to provide much needed funds for us to continue our work helping those who have Served or are Serving in the British Armed Forces and their families. It is a particular joy that we will do so through people enjoying such glorious music from one of the finest orchestras in the country.'
Book tickets for these concert series
To book tickets to any of these concert series, please follow the links below or alternatively visit St John's Smith Square Box Office: 020 7222 1061 | St John's Smith Square, London SW1P 3HA
Mozart Explored (lunchtime concerts)