Turn up the music: Jeremy Metcalfe's Top 5 Tracks
London Mozart Players violinist Jeremy Metcalfe shares his top five pieces of the week and the memories connected to them, including a family holiday in Brittany, a creaky stage and a cassette of tunes he made for his Grandpa.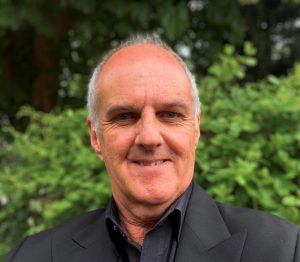 Coates Calling All Workers (March)
When my Grandpa was in his late 90s, widowed and sight failing, I made a cassette of tunes he'd like, with a commentary from me. My Mum said he loved it, and this tune brought back memories of his Home Guard days in a Blitzed Coventry. This recording was special to Grandpa as it included me in the orchestra!
Queen Don't Stop Me Now
Normally I get annoyed by drivers with music too loud, but with this piece I was the guilty one. My family were in Brittany, and we drove with windows open, music blaring out, having a great time!
Bernstein Candide: Overture
Possibly the only time we as a family went to a concert where none of us were playing? Royal Festival Hall, sitting behind the brass in the choir stalls. Looking across at my daughter, her grinning back…enough said.
Strauss Don Juan, Op. 20
Any Richard Strauss gets to me, but this lush overture, the big horn tune towards the end? Wonderful.
Mozart Sinfonia Concertante in E-Flat Major, K. 346
Whilst the LMP haven't played with Vengerov, we have done this with Lawrence Power, albeit on a very creaky stage in Rye. Mozart at his most moving in the slow movement, me at my most nervous listening to the soloists in their final scales at the very end of the piece!