Five Desert Islands Discs from LMP Leader Ruth Rogers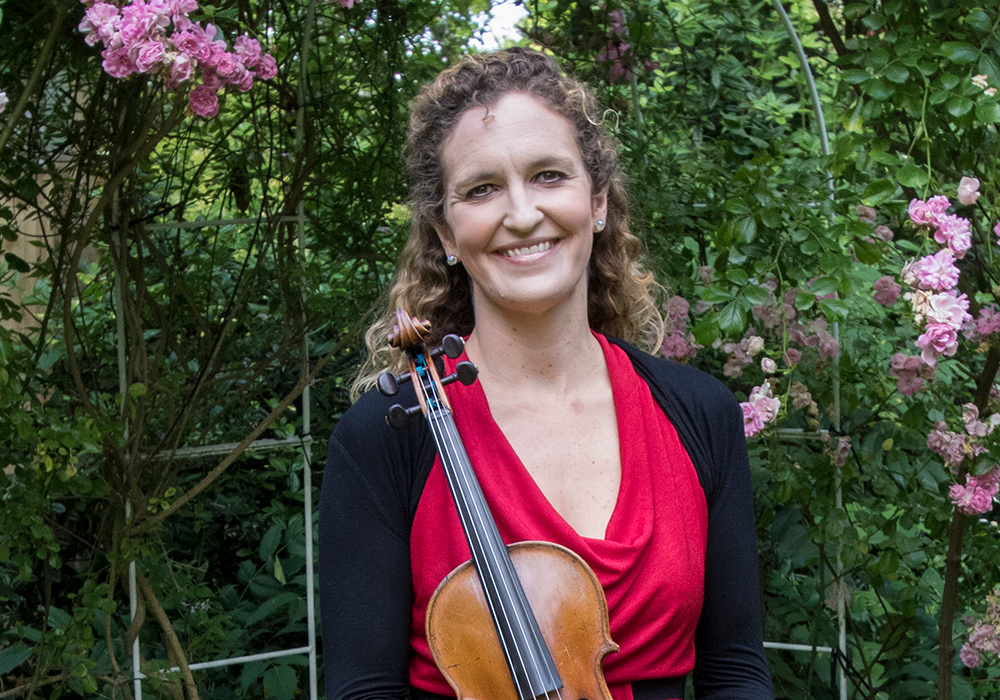 Well I must say this is an impossible task! In choosing these five pieces I have had to neglect Mendelssohn Octet, Mozart G minor string Quintet, Brahms G major string Quintet, Tchaikovsky Souvenir de Florence, Tchaikovsky violin concerto, Mozart Requiem, Strauss Four Last Songs… seems terrible not to choose all of them! So with a heavy heart at having to whittle it down to only five these are my
1. Mozart – Sinfonia Concertante in Eb, K. 364
I have been lucky enough to perform this several times (with Lawrence Power, Tim Ridout & Judith Busbridge) and I think it is one of the most joyous pieces of music ever written. It is an incredibly satisfying piece to play as it is written so well from a technical point of view. It is also such fun to perform alongside another soloist – you can forget that it is a concerto and treat it as collaborative chamber music.
2. Beethoven – Violin Concerto
I have recently started learning this concerto at the grand old age of forty and will perform it next year. A very famous violinist said he only started to tackle this work when he reached forty because it required such musical maturity. I have led many orchestras for other violinists playing this piece and once it was at a time when my elderly father was critically ill with pneumonia. Anthony Marwood played the slow movement with such sublime spiritual serenity that I felt completely at peace with the idea that I might lose my father. It is an incredibly special piece of music and I just hope I can do it justice.
3. Stravinsky – Petrushka
Stravinsky Petrushka I played this at the BBC Proms with the National Youth Orchestra when I was fourteen years old. I think it was the turning point for me when I realised that I felt utterly compelled to pursue a career in music. It seemed like a musical fireworks display -thrilling, mesmerising and somewhat dangerous!
Brahms Symphony 1 I love this symphony. Brahms declared it took him 21 years to write it and I think you can hear how much love and care has gone into this beautiful composition. I adore the romantic violin solo in the slow movement and the huge range of emotions depicted throughout the piece.
5. Frank Sinatra – Fly me to the Moon
Frank Sinatra My husband and I danced to "Fly me to the Moon" at our wedding. We had lessons beforehand and incorporated some lifts and fancy moves that made it a very impressive (or so we thought!) dance routine. We didn't let any of our guests film it because we wanted to remember it as being brilliant. It was a worry that video footage might have provided evidence to the contrary! We love listening to all of Frank's songs when we are having a relaxing evening at home with a glass of wine. I have played in the John Wilson Orchestra at the BBC Proms every year for a decade so I feel very at home with this genre of music.
I presume that choosing a book for a desert island is not necessarily the best book one has ever read but a book that one would want to read over and over again? There are so many incredible books to choose from that this is an almost impossible task but if I really have to single one out…. 'The God of Small Things' by Arundhati Roy – a beautiful, haunting tale of intergenerational love. This is, after all, what makes the world go around. As for a luxury item… well, define luxury! I guess on a desert island it would be a helicopter so I can whizz off to the mainland to stock up on supplies of gin, chocolate and sun cream….