Exciting news! Announcing the finalists of our Samuel Coleridge-Taylor prize
At the start of this year, we launched our Samuel Coleridge-Taylor Prize. The prize was created to support young composers from underrepresented backgrounds, as part of our commitment to enable more young people to embark on a career within the classical music industry.
From a pool strong applicants, we're very excited to have selected our three finalists who will have the chance to work with a professional composer to develop their work through coaching and mentoring over the coming months. The winner will be selected by a panel of industry experts and have their composition premiered as part of our Music Through the Ages concert at St John's, Upper Norwood in January 2024.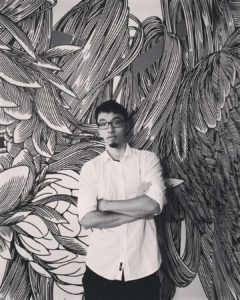 Arthur Yuen Po Hang
"With an expanding number of Chinese composers working internationally, scholarship on contemporary Chinese music has correspondingly increased. The majority have explored how Chinese cultural symbols has been integrated into the Classical tradition, but few have questioned why culture is showcased when it is only sometimes necessary. Instead of highlighting ethnicity or neutralizing a perceived "Eastern" and "Western" musical conflict, Yuen Po Hang's music will investigate why Chinese cultural symbols are employed and their necessity of existence; and seek to formulate a technical procedure allowing the audience to picture Eastern imagery without signifiers."
Laila Arafah
Laila Arafah (b.2004) has begun her studies at the Royal Academy of Music on a Scholarship under the tutelage of Rubens Askenar and Gareth Moorcraft. Laila started composing at Junior Trinity, where she was awarded the JT Composition Prize – an award she held for her entire time there, then joined the Purcell School under the Music and Dance Scheme, where she was awarded the Tim Stevenson Award for Outstanding Composition, and Aldeburgh Young Musicians under the Leverhulme bursary.
Laila's orchestral work slacktide, warbling was commissioned by the Purcell Symphony Orchestra, in celebration of their 60th Anniversary, and is due to be performed at St John's Smith's Square, and the Royal Birmingham Conservatoire. Recently, Laila received a commission to write Aldeburgh Festival Podcast's theme music, hosted by BBC3 presenter Tom McKinney, which was also played on 'listening posts' around the Aldeburgh Festival. She was also commissioned to write for CoMA String Orchestra, and her piece CONCRETE was selected by the Centre for Deep Listening to be published in the book 'A Year of Deep Listening' through Terra Nova Press, in celebration of the legacy of Pauline Oliveros. She was commisioned to write for the Carducci Quartet at the Chiltern Arts Festival, and has a piece published in CoMA's library catalogue. Laila's 'Sibelius Studies: For your solo Sibelius' was selected for Score Follower's 'Follow my Score' series, and her piece Vanishing Forms was awarded 1st Prize in the North London Festival. She was the youngest composer on both the Advanced Composition course at Dartington International Summer School, and CoMA's Midwinter Composer's Course.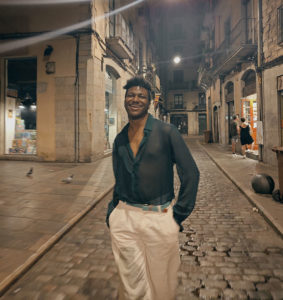 Ryan Morgan
Ryan, a versatile composer and primary music teacher, is a graduate of the University of Birmingham with a BMus and holds an MMus in Creative Practice from Goldsmiths. Their unique perspective as an educator has significantly influenced their approach to composition. Ryan's commitment to nurturing children's proto-aesthetics has enriched his own creative process, making each musical moment a special and transformative experience for performers. His music resonates with a deep appreciation for the anti-egoic human connection to music and movement, creating a 'ritual' space for performers and audiences to have a transpersonal experiences and to transcend.