We've got a new Artist in Residence. And she's only 14!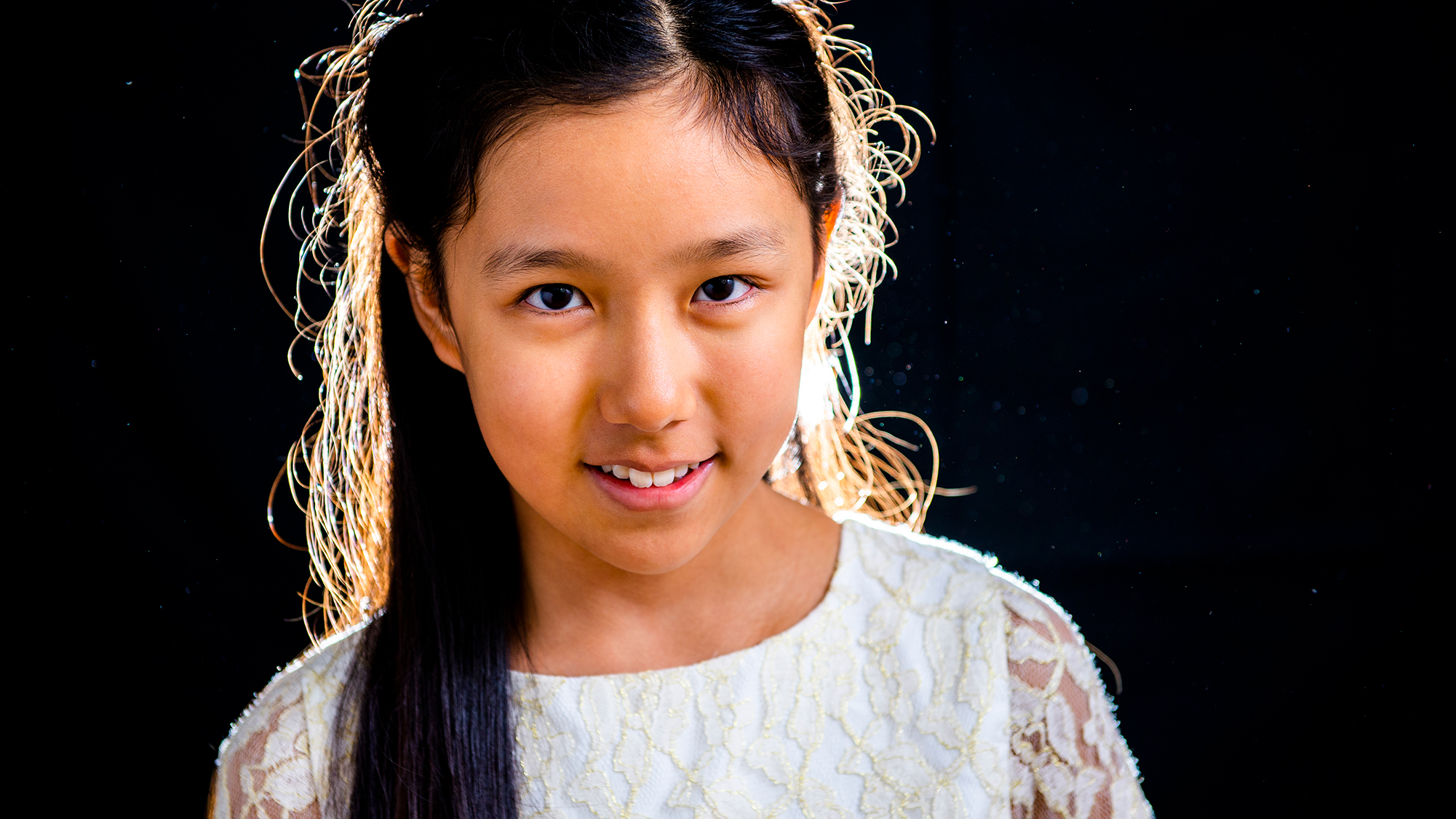 Aged 14, with a poise and musical intelligence beyond her years, she is making that difficult transition from prodigy to star with apparent ease.
Today we can finally announce that 14-year-old violin prodigy Leia Zhu is joining us as Artist in Residence, and we couldn't be happier. She'll kick off the relationship with a performance of Tchaikovsky's notoriously difficult Violin Concerto on 9 October at our Croydon base, Fairfield Halls. The concert will be recorded for later broadcast (12 October) by BBC Radio 3.
Leia's going to be joining us on all sorts of activity – solo spots with the orchestra, chamber concerts and educational and outreach projects with young players and school music departments. We're going to be working with Leia, her family, her agent and her professor Professor Itzhak Rashkovsky (who's also our leader Ruth's teacher), to make sure Leia has the best environment to encourage her talent. LMP leaders Ruth Rogers and Simon Blendis will take nuturing, mentoring roles as well.
Leia Zhu first picked up a violin at the age of four, and has thrilled audiences with her virtuosity ever since. She recently took a solo spot with the London Symphony Orchestra and was hailed as a 'soaring talent' by Sir Simon Rattle. We've got a proud 72-year tradition of supporting rising stars, with the young Jacqueline du Pré, Nicola Benedetti and Michael Collins just three of many outstanding musicians who performed with us at the start of their careers. So this relationship was just meant to be!
For more information on any of the above, please contact:
Nicky Thomas Media
+44 (0)20 3714 7594 | +44 (0)7768 566 530
info@nickythomasmedia.com
www.nickythomasmedia.com