LMP Chamber Trio – introducing Dohnányi's Serenade for String Trio
LMP's Chamber Trio makes a rare appearance in London on Friday 17th September, presenting a concert at St Mary's, Putney, that encompasses a delightful trio of trios. This intimate chamber concert is designed to help you wind down and regroup for the weekend.
Mozart and Beethoven need no further introduction – trios by these Classical giants are a dead cert in terms of delivering pure joy. But what of Dohnányi? Where does he fit in? We've delved into his background, and he is a truly fascinating musician and composer.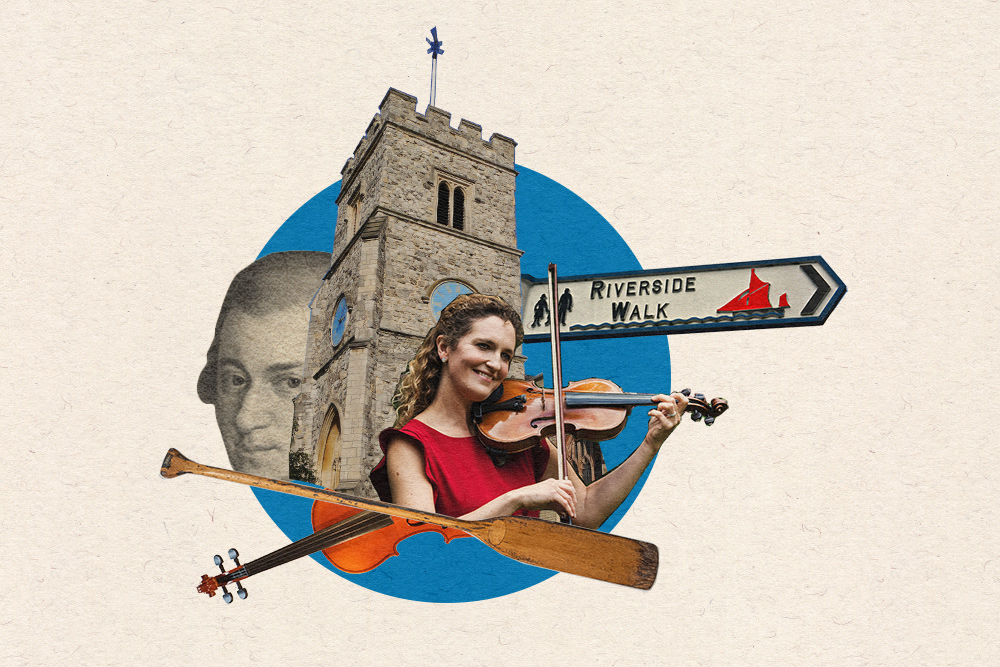 Ernst von Dohnányi was a Hungarian pianist, conductor and composer, born in 1877.
His piano teachers at music college were themselves pupils of Brahms and Liszt, so he has a distinguished pedigree, and in fact Brahms was an early supporter.
Dohnányi went on to be acclaimed as one of Europe's most brilliant pianists, and is regarded, after Liszt, as Hungary's most versatile musician.
He performed regularly and gained renown as a teacher – Georg Solti was one of his pupils.
Dohnányi was keen to promote the music of his homeland, and was among the first to conduct and popularize Bartók's more accessible music, and he was a noted supporter of Kodály.
He spent much of the 1930s fighting against growing Nazi influences, particularly resisting the persecution of Jewish musicians. He has recently been credited with saving over 100 lives by intervening to help Jewish musicians flee to the US and Switzerland.
Dohnányi's son Hans worked with the German resistance during WWII, and was executed by the Nazis for his involvement in the plot to assassinate Hitler.
Dohnányi's grandson is the eminent conductor Christoph von Dohnányi, who recently celebrated his 92nd birthday.
Ernst Dohnanyi moved to Florida after WWII, becoming a US citizen in 1955, and dying in 1960.
Dohnanyi's composing style was conservative, but his compositions are now regarded as outstanding examples of late Romanticism.
He produced a fine body of chamber music including his most famous works which are now part of the standard repertoire, his Piano Quintet No. 1 in C minor and the Serenade for String Trio.
Dohnányi composed the Serenade for String Trio in 1902 creating one of the best examples of the form, a multi-movement suite that's packed with musical riches.
After Beethoven's noted works, there are few trios which achieved the same level of fame, but Dohnanyi's stands out as an updated form of the classical trio.
His Serenade in C for String Trio follows the usual multi-movement form, but brings it up to date, blending folk themes, harmonic surprises and an altogether more modern 'feel' to the work.
The Serenade is unquestionably one of the great masterpieces of the string trio repertoire and can stand shoulder to shoulder with the trios of Mozart and Beethoven.
This concert is a rare opportunity to hear this work outside of the top recital venues.
Find out more:
There's a fascinating radio biography from the BBC archives on YouTube that explores the music of Dohnanyi, concentrating on his pianism.
St Mary's Putney, Friday 17 September 7.30pm
LMP Chamber Trio
Ruth Rogers violin
Fiona Bonds viola
Sebastian Comberti cello
Beethoven Trio in C minor, Op.9 No.3
Dohnányi Serenade in C major for violin, viola, and cello, Op.10
Mozart Divertimento for violin, viola and cello in E flat, K.563
Book tickets for our concert here…