Chamber Classics at St Mary's
Events Calendar
{{EventDate}}
& {{EventTime}}
Friday 23 September, 7:30 pm
Chamber Classics at St Mary's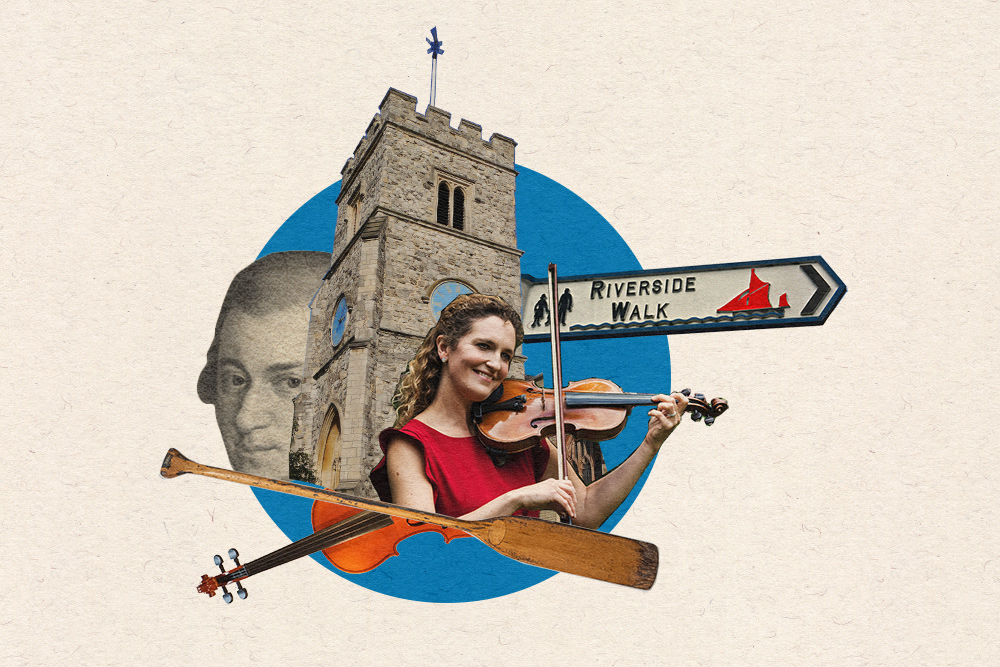 Beethoven Trio in C minor, Op.9 No.3
Dohnányi Serenade in C major for violin, viola, and cello, Op.10
Mozart Divertimento for violin, viola and cello in E flat, K.563
London Mozart Players Chamber Trio
Ruth Rogers violin
Fiona Bonds viola
Sebastian Comberti cello
London Mozart Players brings perfection in triplicate to the beautiful church of St Mary's, Putney, this September, with the LMP Chamber Trio performing three of the repertoire's most celebrated string trios in an intimate and elegant chamber concert.
The concert opens with Beethoven's Trio in C minor, in which the composer's unmistakeable personality shines through as he masterfully weaves together an engaging battle between the major and minor keys of C. The dramatic tension of the first movement contrasts sharply with the heavenly slow movement in C major, followed by a rhythmic minor Scherzo, a major Trio and a final scampering Presto. It's one of Beethoven's best early works and points to his more serious later endeavours.
Composed in 1788 when Mozart was at the height of his powers, the divertimento K.563 was written as 'entertainment music' – a mixture of sonata form and dance-like movements. Mozart certainly mixes things up, with the masterful Allegro followed by a lyrical Adagio then a Minuet written in the manner of a lively peasant dance; this is in contrast to the song-like Andante which precedes yet more dance themes in the Allegretto Minuet, before the final Rondo ending with fanfares. It's a complete concert within one work and undoubtedly one of the most accomplished pieces in all chamber music.
Beethoven and Mozart provide the classical framework surrounding Ernö Dohnányi's late 20th century masterpiece. With echoes of Mozart, Schubert and Brahms, Dohnanyi's passionate and evocative Serenade remains true to the nineteenth century serenade tradition, and yet its concise, spare form and its many references to Hungarian folk music, hint at what is to follow in the next century.
A trio of trios! Join Ruth Rogers (violin), Fiona Bonds (viola) and Sebastian Comberti (cello) in the heart of Putney for this sublime showcase for the string family.