The Yogyakarta Earthquake – Ruth Rogers recounts her experiences on tour in Indonesia in 2006
For this week's 'At Home with LMP' blog we hear from LMP leader Ruth Rogers, who recounts her tour to Indonesia in 2006 with the European Camerata, a trip which was brought to an abrupt end after they experienced first-hand the devastation of the Yogyakarta earthquake that hit Java on 27th May 2006.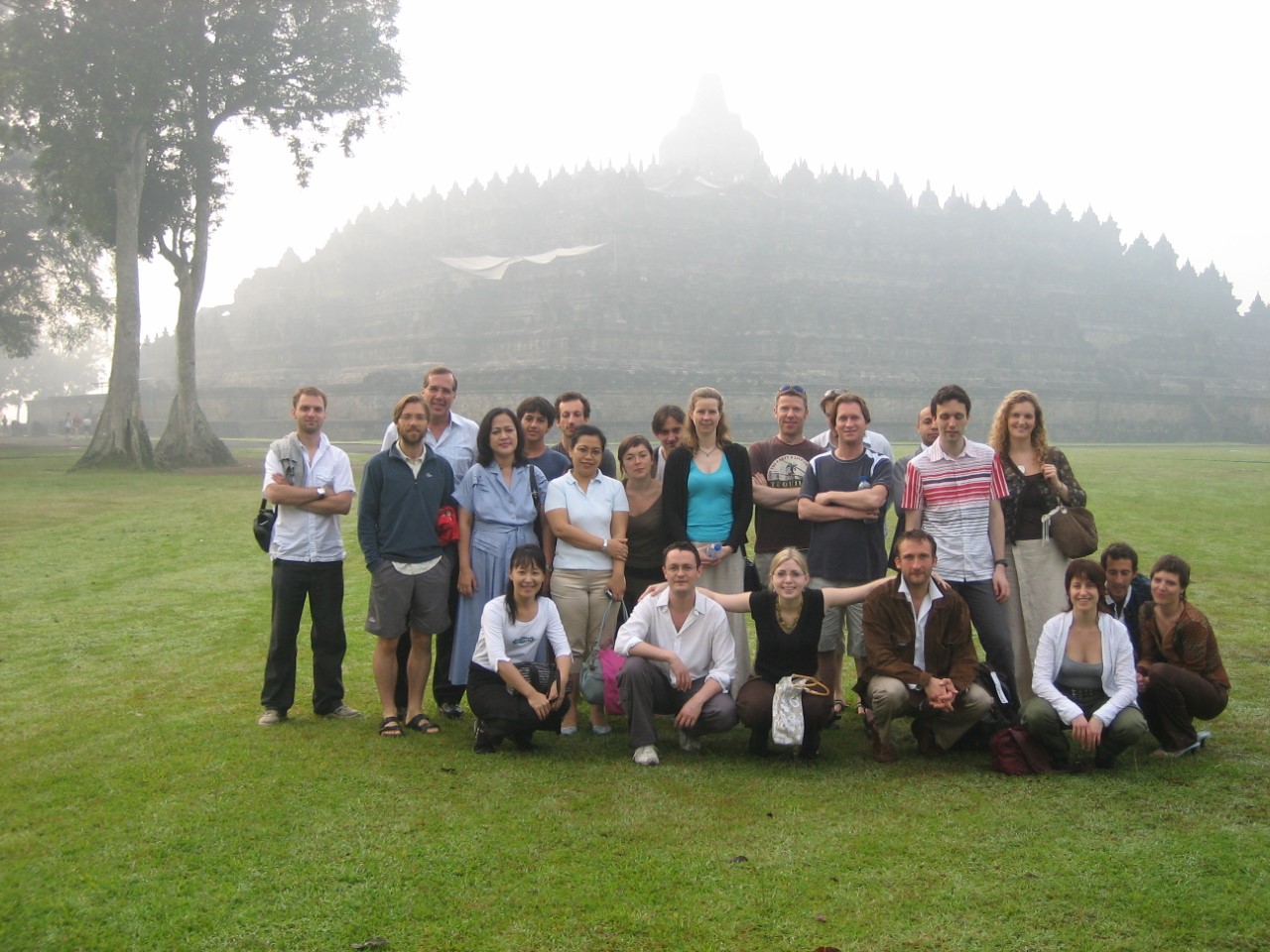 Earthquakes
by Ruth Rogers
When I was first asked to go to Indonesia with European Camerata, I imagined adventure and the opportunity to experience something different. Just how adventurous and different was yet to be revealed! As we stepped out of Jakarta airport the sultry heat and saturated air made me gasp. The sheer weight of traffic was a phenomenon in itself. With drooping eyelids, we watched the sprawl of bustling city unfold as we headed for the Mandarin Oriental Hotel, taking in the juxtaposition of wealthy skyscrapers and impoverished shacks.  
We were warmly received at the Mandarin and this seemed to be the case everywhere we went. I am left with the lasting impression that Indonesians are kind, friendly, warm and full of sparkle. The first concert was a fantastic experience. The Erasmus Huis was alive with energy from audience and players alike – we were received with hearty applause and I loved every minute of the concert. As in every other concert we have played, I felt privileged to be a part of this very special group. Afterwards there was a reception back at the hotel for the ambassadors, sponsors and performers and a good time was had by everyone. Our cellist Rebecca Gilliver played 'Kol Nidrei' by Max Bruch – a deeply moving performance that I will always remember.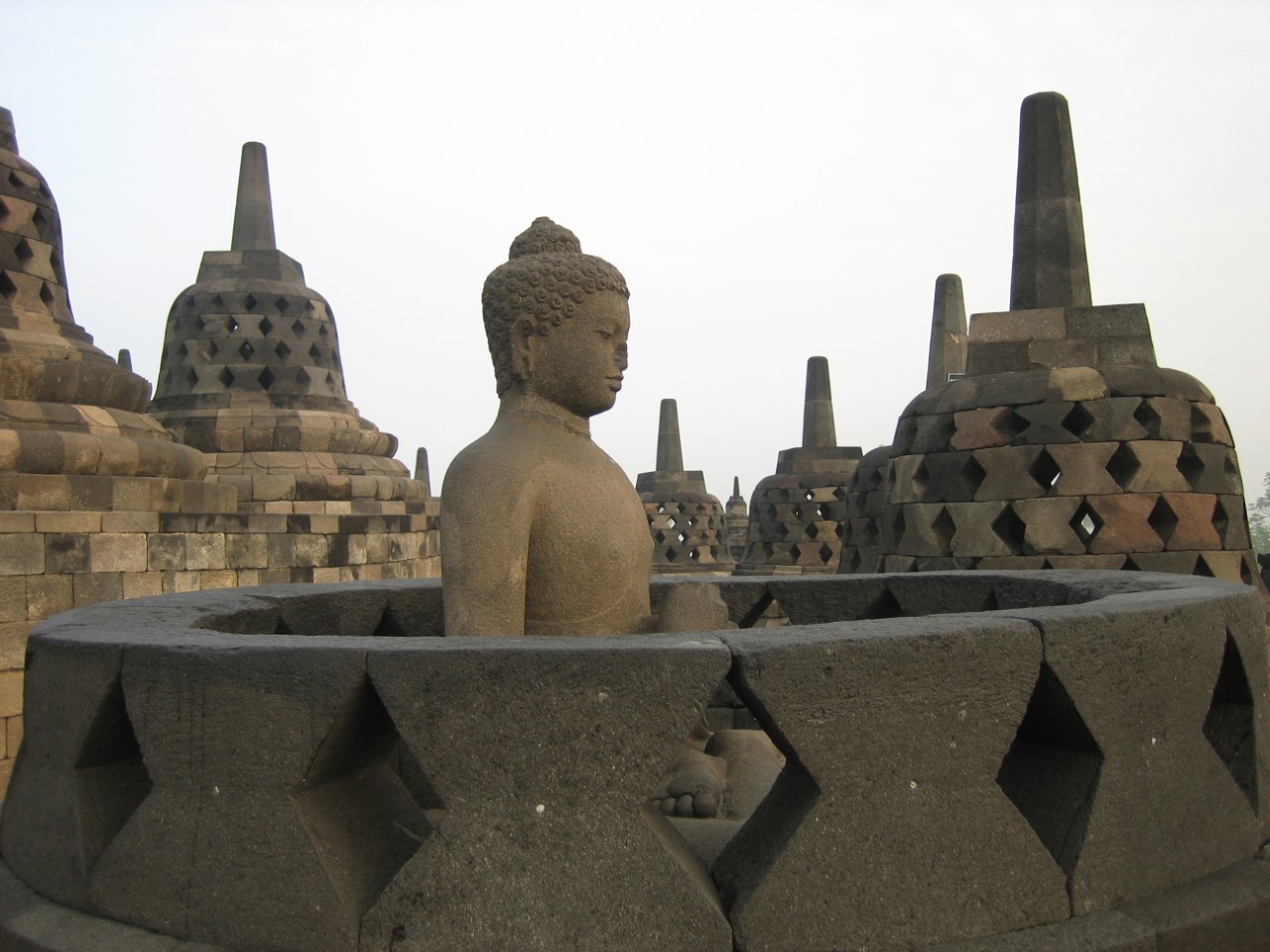 So then we set off by bus to Bandung. It was a beautiful journey through the hills; we passed through villages and saw the locals in their paddy fields and tending their crops. This gave us a taste of life in rural Indonesia. Malya hotel was set in the most stunning location – a backdrop of lush tropical rainforest and mountains behind. It seemed we had arrived in paradise. Another successful concert attended by many young music students. This was so refreshing to see as most concerts in the UK are attended by a majority of people enjoying retirement. After the concert the students all came to talk to us – they wanted autographs and photos, as well as the opportunity to talk to us and tell us of their aspirations. It was a heart-warming experience. 
 The next day we had an early start to get back to Jakarta for a flight to Yogyakarta. It was a tiring day but we managed to pull off another concert that evening. We even managed to experience Yogyakarta's nightlife in a moment of recklessness fuelled by exhaustion… we musicians are crazy at times! Important to sample all aspects of Indonesian culture, or so we thought.  
We all took part in some workshops with young Indonesian musicians and this was incredibly rewarding. Teaching really provides the opportunity to learn as well as share ideas. I coached a string quartet playing Schubert's 'Death and the Maiden' and really enjoyed the musicians' thirst for musical ideas and their desire to improve.  Later, we went to the open-air amphitheatre at the Prambanan Temple to watch a Ramayana dance performance. I was stunned by the dazzling costumes, the graceful movement of the dancers and the hypnotic sounds of gamelans and voices – a truly remarkable experience.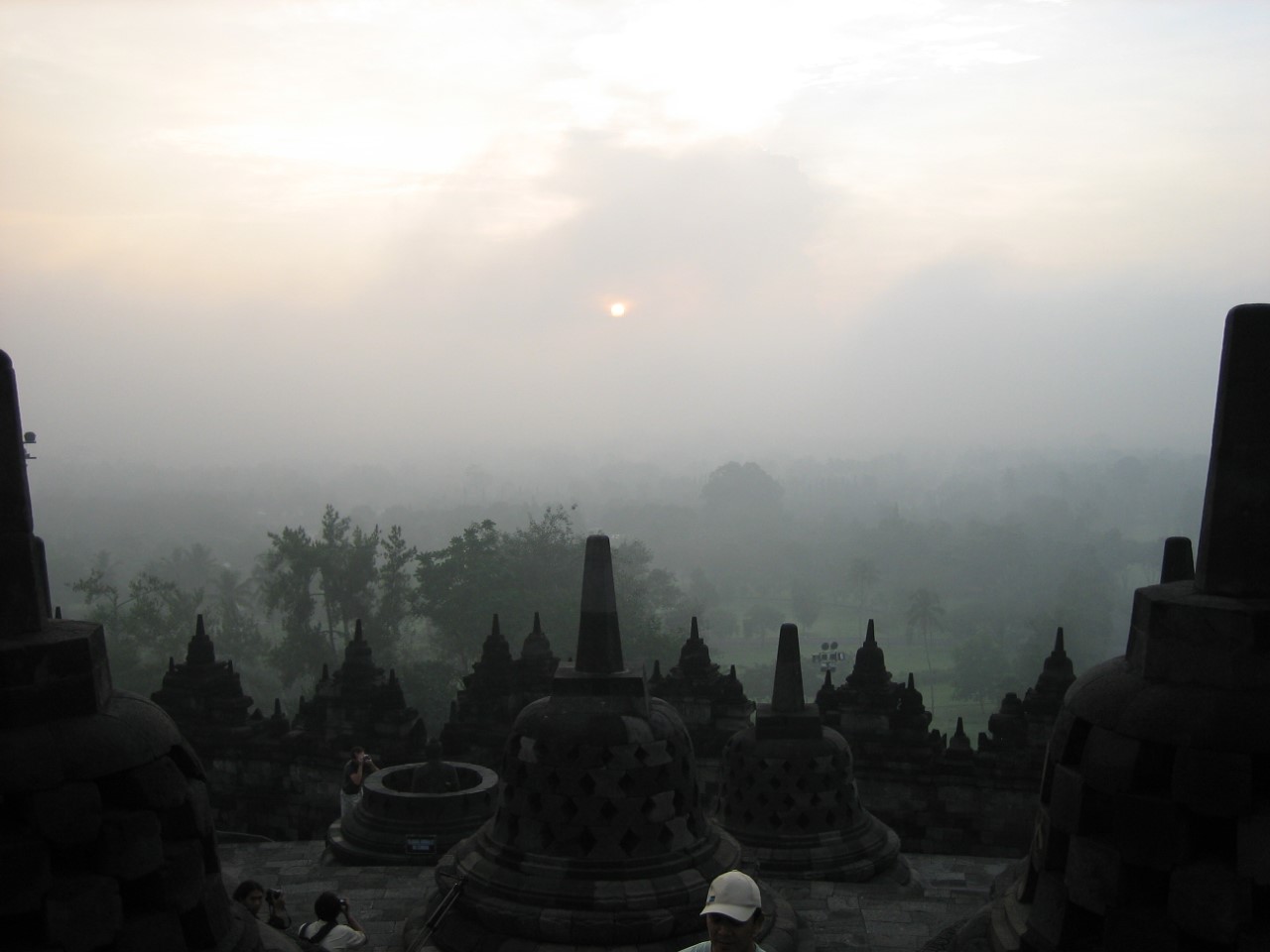 On Saturday 27th May, a day I will never forget as long as I live, we got up at 4am to go by bus to the Borobudur Temple, one of the seven wonders of the world, to see the sun rise. We climbed the ancient Buddhist monument and waited for the darkness to lift. As it got lighter we realised that the sunrise was obscured by the cloud from the volcano and that we were not going to see a sunrise as such. Our slight sense of anticlimax soon disappeared. Just before 6am, the elephants screamed and the temple shook from side to side, its ancient stones rattling angrily against each other. Some of us froze, some of us ran to get off the structure. Some hugged, some swore. The earth literally shook and for a moment I thought the temple would not stay standing. Remarkably, we were probably on the safest structure in the whole of Java – a monument that must have survived countless earthquakes. It is also remarkable that despite the fact that this tourist trip had been optional, the whole group had decided to go and no-one was left alone in Yogyakarta. When I think how frightening the quake was where we were, I can only imagine how terrifying it must have been closer to the epicentre. 
Once it was over, we were all shaken but unharmed and as yet unaware of the extent of the damage. We went to a nearby hotel to have breakfast and saw pieces of marble had fallen from ceilings onto floors – a small taste of what was to unfold. During breakfast, we experienced an aftershock that sent everyone running out of the building, hands clamped over mouths. Then we headed back to Yogyakarta and began to understand how serious the quake had been. Back at the hotel, we were not allowed into the building. We waited by the pool as more and more pieces of information became available – it was headline news, thousands dead, the Sheraton had collapsed, the airport was closed, the music school in which we had given the workshops the day before was no longer standing, the part of the Sultan's Palace in which we were supposed to perform was destroyed, the shopping mall we had visited the night before had been reduced to rubble. Wide-eyed with shock we all tried to process this information; only a few streets away people were dead and injured. It was beyond comprehension. If the quake had happened the day before or later that same day, we all could have been killed – all the places we had recently visited or were about to go to had collapsed. We were incredibly lucky.  
The decision was made that we had to leave the town as quickly as possible. We contacted relatives to let them know we were safe, then packed and set off on the long fourteen hour bus journey to Jakarta. Everyone was subdued, contemplating the enormity of our experience. I personally was struggling with the guilt of abandoning a town in need of help. But I knew that with no medical skills and no understanding of the local language we were useless and would have been more a hindrance than a help. As we left the destruction behind us I felt plagued by the knowledge that poor people all over the world seem often to lose everything, when they have so little in the first place. It seems so brutally unfair.  
I am thinking about the suffering of those affected by the earthquake. I am marvelling at the miracle of our narrow escape. I am contemplating the power and beauty of music making and the effect that it can have on human beings. I am remembering the warmth and kindness of the Indonesians we met. I am feeling huge sympathy for those who lost loved ones. 
It was a wonderful week. Despite the traumatic events that brought our tour to an abrupt end, I do not for one second regret going – it was a life-enhancing and enriching experience. 
As a charity with no core funding, the coming months of concert cancellations due to the outbreak of Coronavirus will have a huge impact on the orchestra and other arts organisations across the country. Freelance musicians and artists will struggle with no income sources for the foreseeable future. The 'At home with LMP' initiative will work to combat some of the losses and help support its musicians through this difficult time.
If you are able to give a small donation, your money will go towards compensating our wonderful musicians for the loss of income they will inevitably face. You can donate to the campaign via CAF (Charities Aid Foundation) using the links below.