Highlights from #AtHomewithLMP last week & Upcoming Releases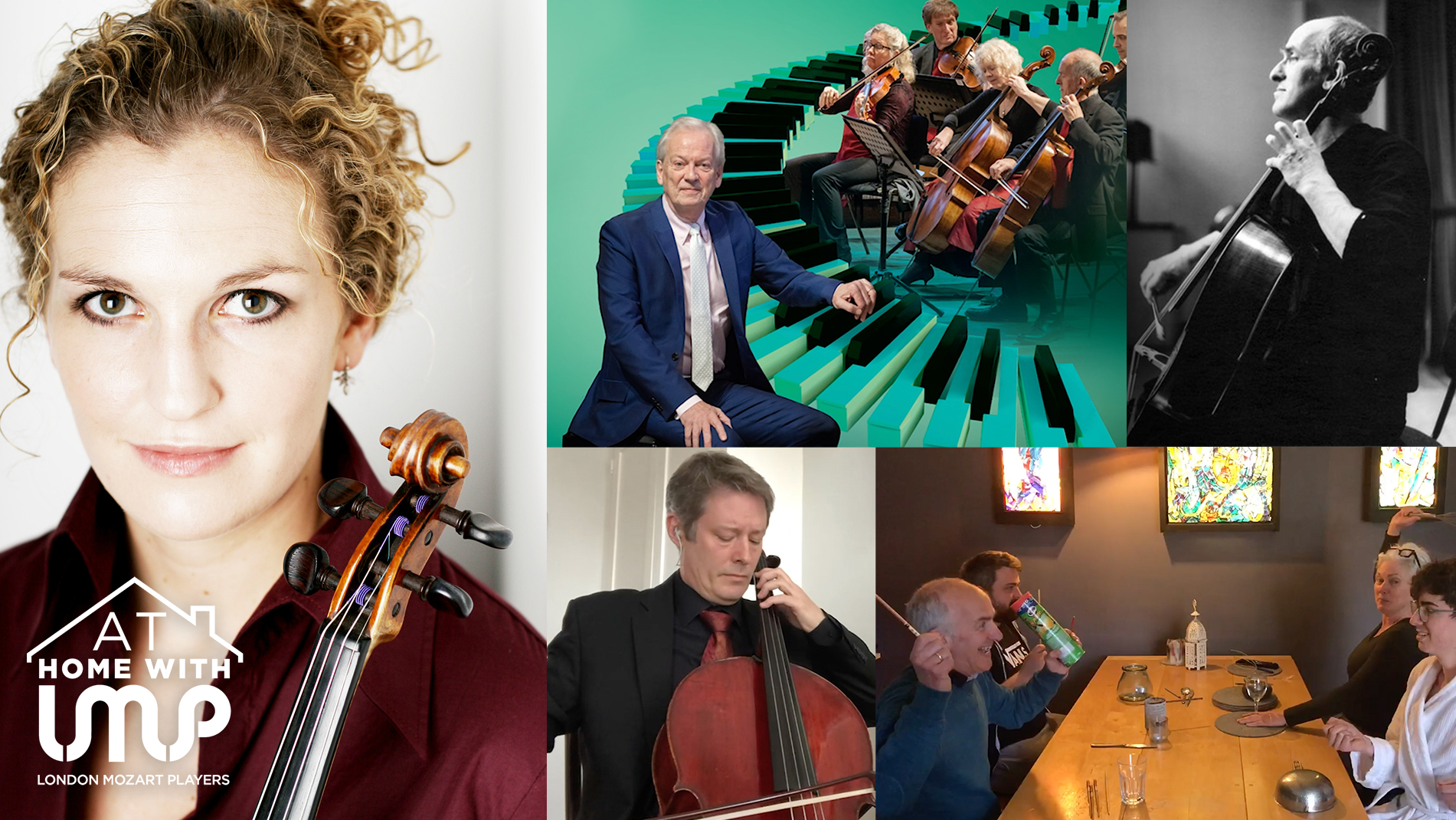 A round up of all the highlights from 'At Home with LMP' last week, plus upcoming releases to put in your diary!
LMP leader Simon Blendis unpacks the slow movement of Mozart's Symphony No.40 in G minor. An illustrated introduction giving you some pointers on what to listen out for, from melodic themes and phrases to parrallels with other pieces of music written by Mozart.
LMP violinist Gemma Sharples introduces The Gildas Quartet and a performance of the last movement of Janáček's String Quartet No. 1. Nicknamed 'The Kreutzer Sonata' after Tolstoy's novella, which tells the story of a man who kills his wife in a jealous rage after she plays a Beethoven sonata with a young violinist, it's a compelling and emotionally-charged piece of music, full of intensity and passion.
The celebrations for Howard Shelley's 70th birthday conclude with the LMP's final Piano Explored concert, but this time we've gone virtual! The piano concerto in E flat by Wolfgang's son Franz Xaver with its rich and intricate piano figuration will delight those who love his father's well-known works.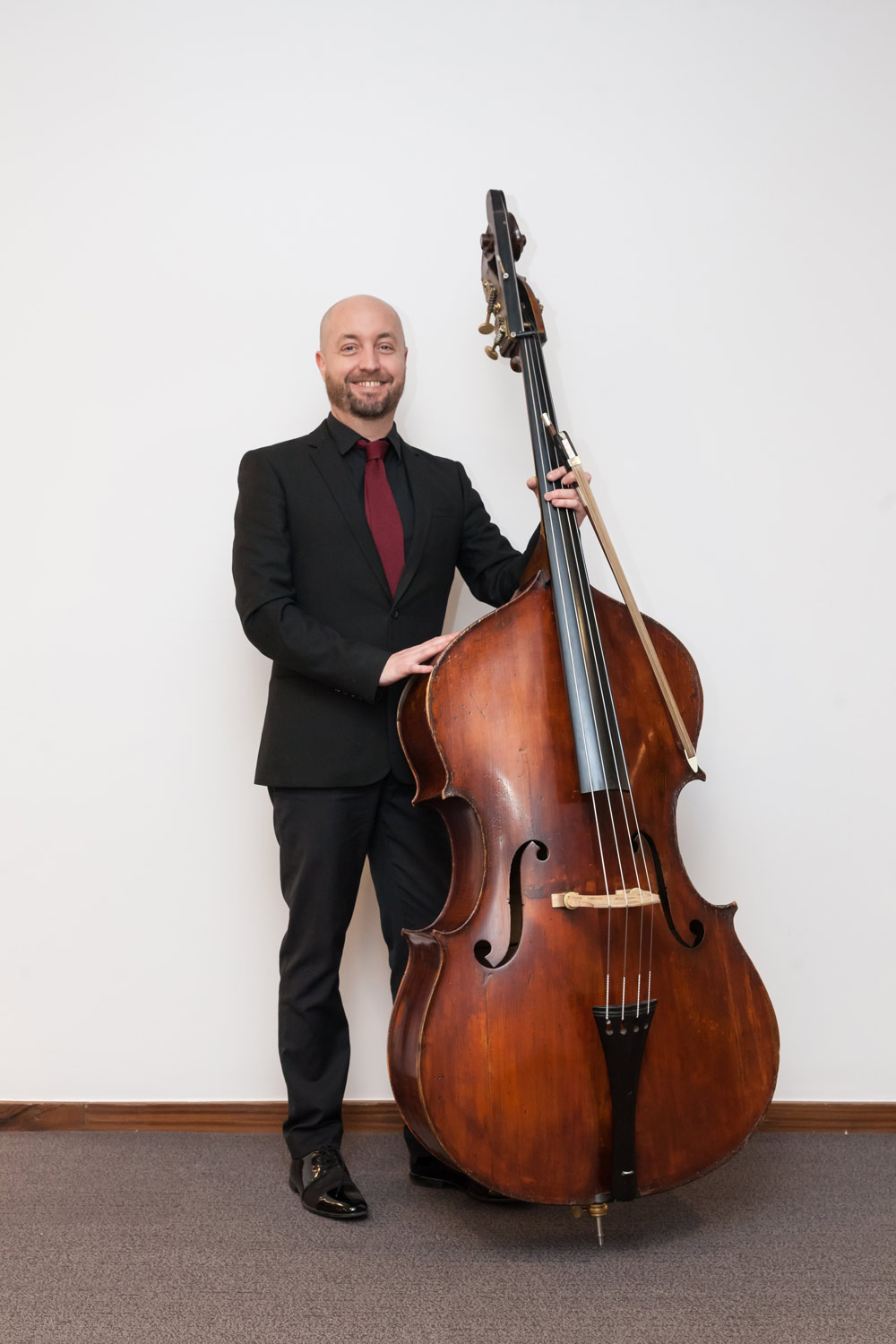 Top playlist recommendations from our Principal Bass Benjamin Scott-Russell
We hear from Early Years Consultant Kate Comberti, who introduces some exciting ways to make music in your home. Watch the video and then visit the webpage to participate in some fun activities with your kids.
LMP leader Ruth Rogers & Tim Horton perform a beautiful programme of some of the greatest salon pieces ever written for violin and piano. Highlights include Elgar's Chanson de Matin, Meditation from 'Thais' by Massenet & the theme from Schindler's List by John Williams. This video has been streamed by over 22,000 people worldwide!
Bach's lost seventh cello suite? LMP principal cellist Sebastian Comberti discovers a Sarabande in E minor written in the hand of Anna Magdalena Bach & gives a world premiere. As expected, we couldn't fool many of our discerning audience with our little April fools trick, but it did get some laughs!
Ruth Rogers talks to the Thoroughly Good podcast about how practice supports her in lockdown.
Tuesday 7th April #ChamberTuesdays Antonia Kesel & The Phacelia Ensemble perform Schubert's Trout Quintet
Wednesday 8th April #WeeklyWednesdays – 'Earthquake!' blog entry from LMP leader Ruth Rogers
Thursday 9th April #ThursdayThoughts – Tim Henty discusses the history of syncing music to film
Friday 10th April #FamilyFridays – Sebastian Comberti & Ruth Rogers perform 'Ferdinand the Bull'
Saturday 11th April #SaturdaySessions – A Facebook-live broadcast with Mingyuan Ruan, Accordionist
Sunday 12th April #SoloSundays– Guess the Symphony with… Clarinet 2! Emma Canavan
Monday 13th April #MozartMondays– Simon Blendis answers all your questions about Mozart's music
Tuesday 14th April #ChamberTuesdays – Ruth Rogers introduces the Aquinas Trio