Martin Smith launches the first in a series of blogs for Scala Radio – An inside look at the impact lockdown is having on the lives of musicians
In the first of a new series of blog posts released by Scala Radio, violinist Martin Smith shines a light on what he and his colleagues are up to at the moment whilst the concert halls are closed. In the coming weeks musicians from the London Mozart Players will be contributing to this series and discussing how they are adjusting to life under lockdown. Keep an eye out for upcoming blogs via Scala Radio, Principal viola Judith Busbridge will be under the spotlight for the next one!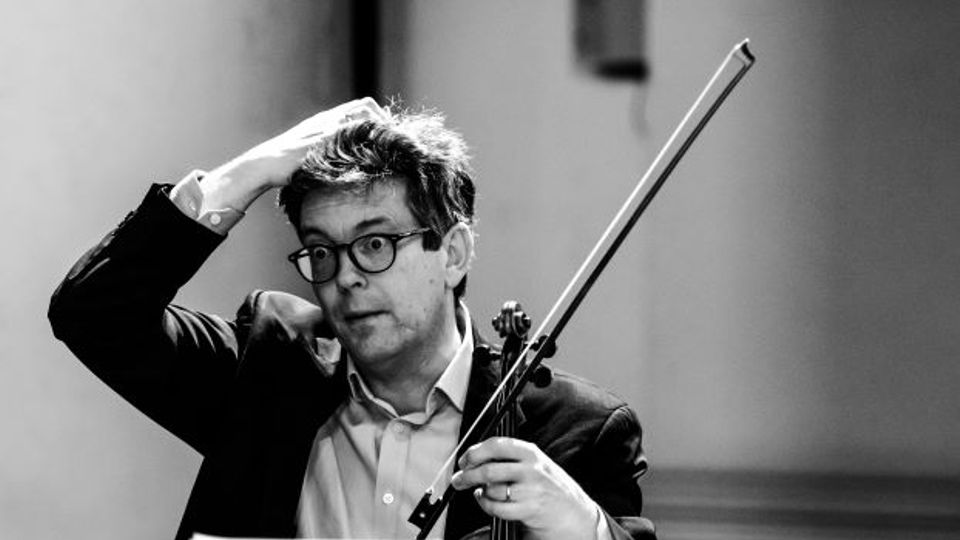 At Home with London Mozart Players: So now what?
It was the suddenness, I suppose.
There are three main strands to what I do: playing for the renowned London Mozart Players and other orchestras; working with amateur orchestras (I conduct two, appear as a guest conductor elsewhere, and lead two more); and teaching at a Saturday music school in West London. Three weeks ago all these things were in full swing, though there were warning signs. Within a week they had all stopped. All at once.
I find it hard to describe how that felt.
Like a lot of people, and certainly a lot of creative artists, what I do is part of who I am.
Making music is integral to me, at a level so deep now that I normally don't think about it. This complete cessation felt as though part of my body had been removed. My right arm, perhaps, since I both draw a bow and wave a stick with it: that's where the sound starts…