Crystal Palace Season 2021-2022
At St John the Evangelist, Upper Norwood.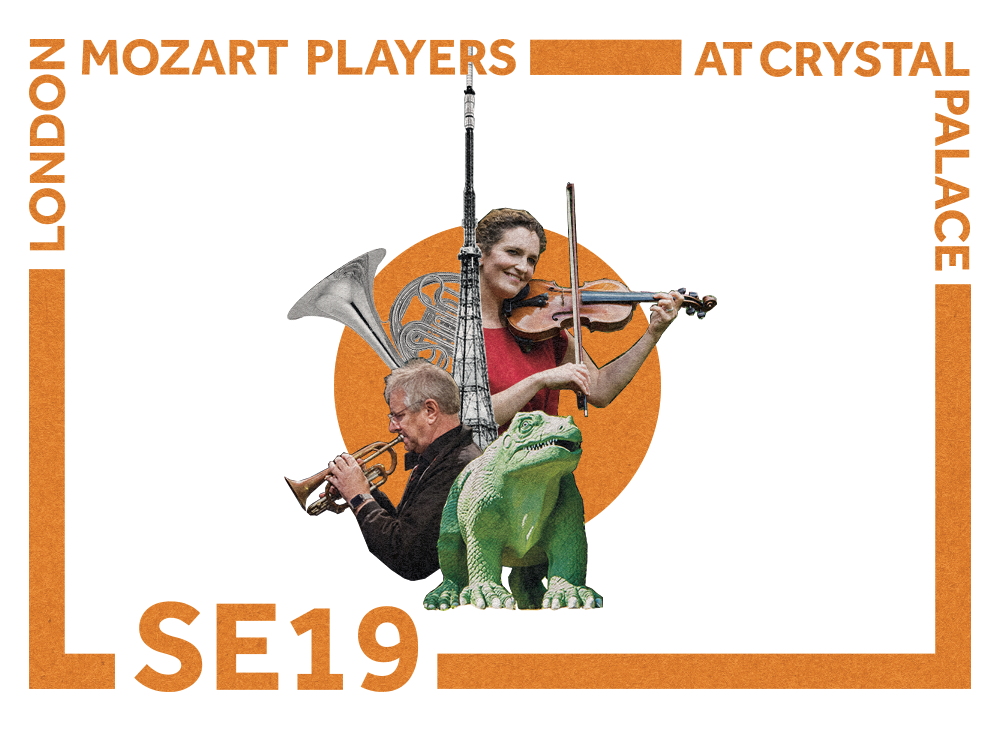 World class music in the heart of Crystal Palace
After 18 months of performing to reduced audiences during the pandemic, Crystal Palace's resident orchestra, the London Mozart Players, is back with a bang, with an exciting six-concert series at the church of St John the Evangelist, SE19. Whether you are a life-long music lover, or you are only just discovering the joys of classical music, LMP has something for you. There's simply nothing quite like the visceral pleasure of hearing music LIVE, so do come along and hear some of the world's finest musicians perform right here in SE19!
LMP's St John's season includes the best in virtuoso performance as well as family-friendly events. From the best-loved repertoire of 'Last Night of the Proms' to the Latin infused rhythms of the tango, LMP's SE19 season covers most tastes! Our hugely popular Christmas concert is certainly one not to miss, while in January, violin prodigy Leia Zhu will star in our community concert, performing – what else? Mozart! St John's is the perfect setting for a biblical epic, so do come along to Britten's Noye's Fludde, where Noah, God and an unlikely cargo of animals will gather alongside musicians of all ages in our community spectacular! Finally, in June, the season ends with music and stories perfect for the youngest music lovers, and some chortles for the grown-ups too!
We have all missed the sheer joy of live music. Whether you are local to Crystal Palace or come from further afield, LMP looks forward to welcoming you to St John's for six incredible concerts.
Discover the venue:
Father John Pritchard introduces our home in Upper Norwood.
A Prom at Crystal Palace!
Saturday 25 September, 2021, 6pm
---
A dazzling concert of timeless classics – SE19's very own classical 'Prom' is perfect for all the family!
LMP at the Crystal Palace Tango Café
Friday 12 November, 2021, 7.30pm
---
Tango! It's sultry, it's seductive and it's coming to SE19! Join LMP and tango dancer Leroy Tango Cat for Latin rhythms at St John's pop-up 'Tango Café'.
Christmas Classics at Crystal Palace
Friday 10 December, 2021, 7pm
---
From Sleigh Ride to Hark the Herald! and The Nutcracker, this fun and informal, traditional family Christmas concert has something for everyone, including mulled wine and mince pies!
Mostly Mozart at Crystal Palace
Sunday 30 January, 2022, 4pm
---
LMP's annual community concert showcases 15-year-old virtuoso Leia Zhu, who will perform Mozart's graceful and enchanting third violin concerto.
Not Now Bernard and Other Stories
Sunday 20 March, 2022: 2.30pm and 4pm
---
A concert for the youngest music lovers, featuring hilarious stories, delightful music and live art!
Noye's Fludde at Crystal Palace
Sunday 19 June 2022, 4pm
---
An incredible storm, a massive boat and an angry God feature in Britten's re-telling of the story of Noah – brought to life by LMP and over 100 members of the talented SE19 community.