Mostly Mozart at Crystal Palace
Events Calendar
{{EventDate}}
& {{EventTime}}
Sunday 30 January, 4:00 pm
Mostly Mozart at Crystal Palace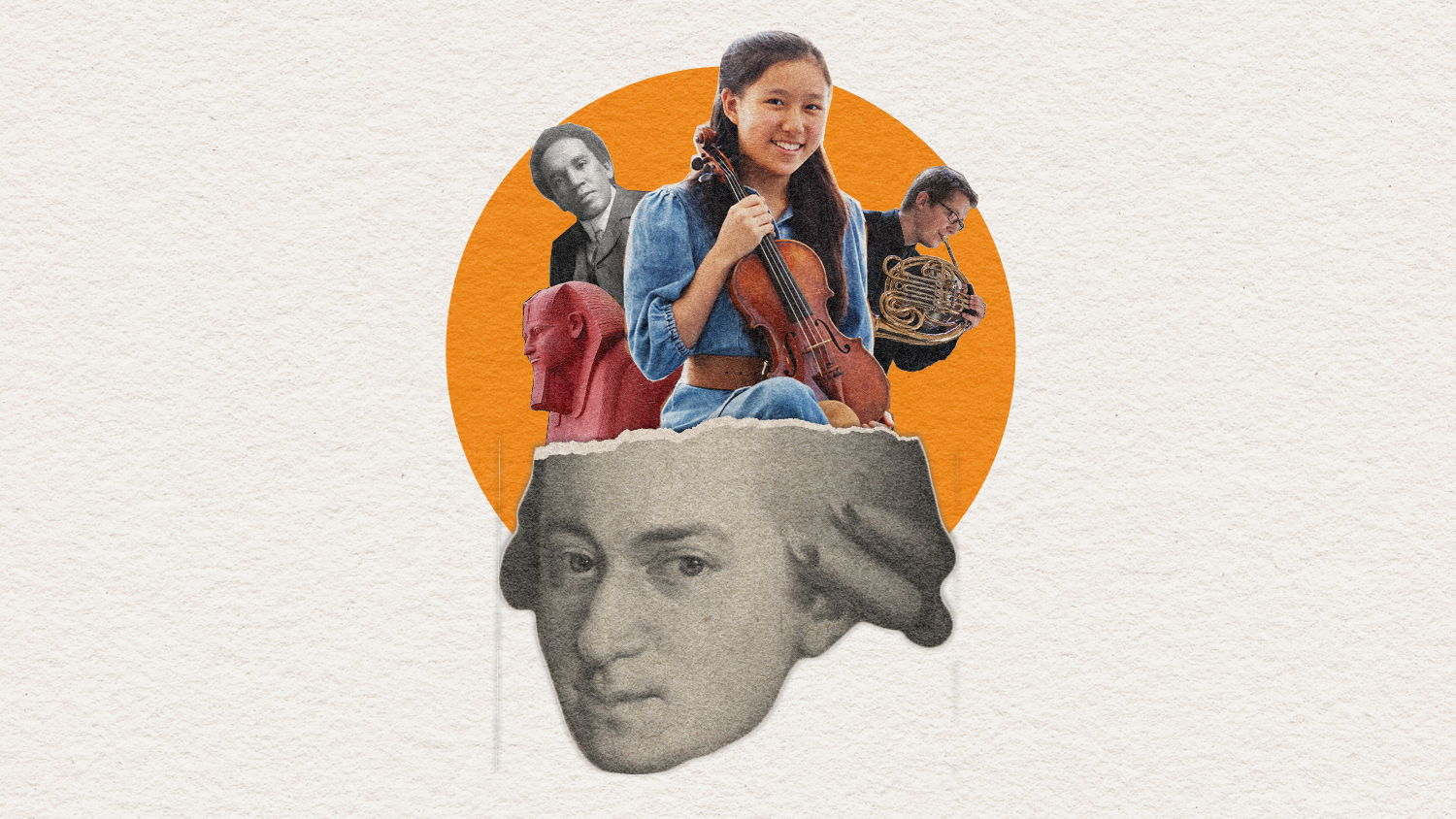 London Mozart Players
Leia Zhu violin
Ruth Rogers director
Croydon Music & Arts
Bartok Romanian Dances
Mozart Violin Concerto No.3 in G major, K.216
Massenet Meditation from Thaïs
Samuel Coleridge-Taylor Four Novelletten
Since 2017, London Mozart Players' annual community concert at St John's has welcomed top classical stars to SE19 including Sheku Kanneh-Mason and Nicola Benedetti. In January 2022, it hosts another virtuoso soloist, 15-year-old Leia Zhu, performing Mozart's enchanting third violin concerto.
Since her solo debut at the age of four, Leia Zhu has performed with orchestras around the world, including a performance of Tchaikovsky's concerto with LMP at Fairfield Halls in October 2021. Her awe-inspiring talent will shine through Mozart's graceful and witty writing in this sublime concerto. Also on the programme, alongside Bartok's Romanian Dances and Massanet's Mediation from Thaïs, is Coleridge-Taylor's Four Novelletten, a brilliantly-crafted series of four dance-like pieces that recall Elgar and Dvorak.
At the heart of LMP's residency at St John's is the desire to inspire young people and widen the reach of classical music. This vision is the foundation for this community concert, which enables students, or those who do not normally go to concerts due to financial or health reasons, get the chance to experience the transformative power of classical music. A limited number (100) of tickets are also available to purchase. Buying your ticket ensures that someone less fortunate can attend.
This is an amazing opportunity to experience live classical music from this internationally celebrated chamber orchestra and its very special young guest, who is surely an inspiration for every fledgling and aspiring musician.
Tickets – £25 (includes reserved seating, programme and interval drink) – only 100 available.