Online Concert: Celebrating Beethoven
Events Calendar
{{EventDate}}
& {{EventTime}}
Sunday 19 November, 7:00 pm
Online Concert: Celebrating Beethoven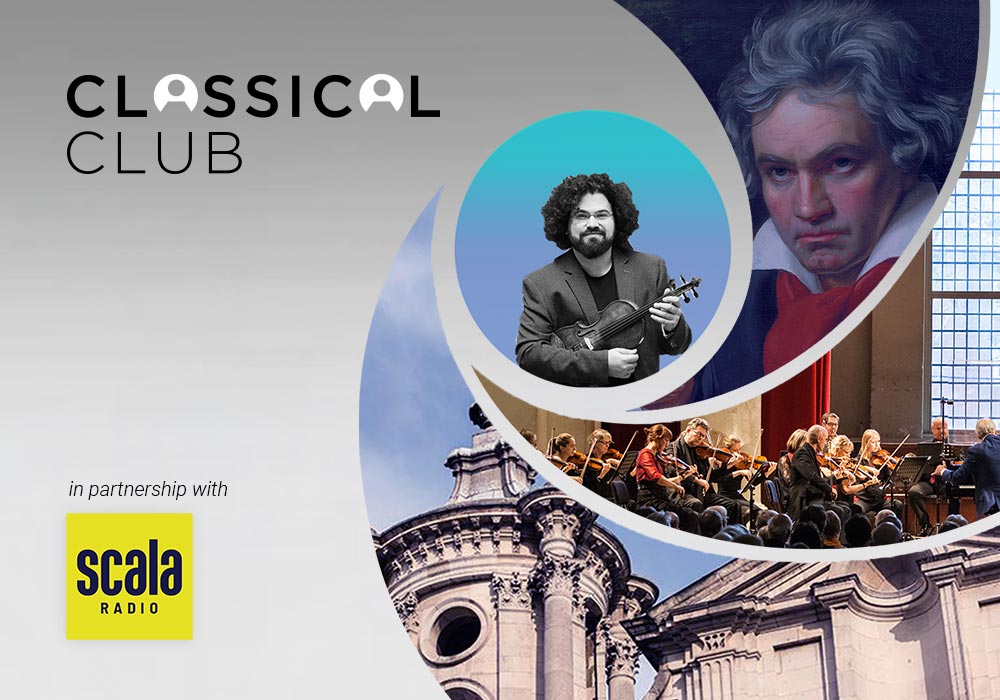 Beethoven Coriolan Overture, Op.62
Beethoven Violin Concerto in D, Op.61
Simon Blendis director
Jonian Ilias Kadesha violin
London Mozart Players
7pm GMT
The musical celebrations to mark Beethoven's 250th anniversary year were put on hold with the arrival of Covid-19, but Classical Club members will be able to enjoy a late salute in November, when LMP performs Beethoven's Coriolan Overture and his Violin Concerto. The Overture was inspired by Heinrich von Collin's play Coriolan, rather than Shakespeare's tragedy, and the music reflects the contrasting moods in the story – Coriolan's aggression and his mother's gentle pleading. Beethoven's Violin Concerto is one of his most serene works, reflecting the composer's relative personal happiness at the time. This revolutionary concerto takes us on a journey different from any violin concerto that preceded it: from a lyrical first movement, to a larghetto second movement and finally, a joyous rambunctious finale. It's a hugely satisfying masterpiece that perfectly displays Beethoven's genius. We welcome rising star and YCAT artist Jonian Ilias Kadesha as soloist for our final Classical Club concert of the series.
If you would like to be in the audience for this event, there is more information here.
Tickets
You can buy individual tickets for concerts for £12 (€13/$15), children's concerts £5 each (€6/$7), or an 8-concert 'Season Pass' for £60 (€72/$80). A Season Pass includes extra content such as interviews and behind-the-scenes films, plus free concert programmes.
About Classical Club
Classical Club is a brand-new series of eight classical music concerts, in partnership with Scala Radio.
Further Information
Soloist: Jonian Ilias Kadesha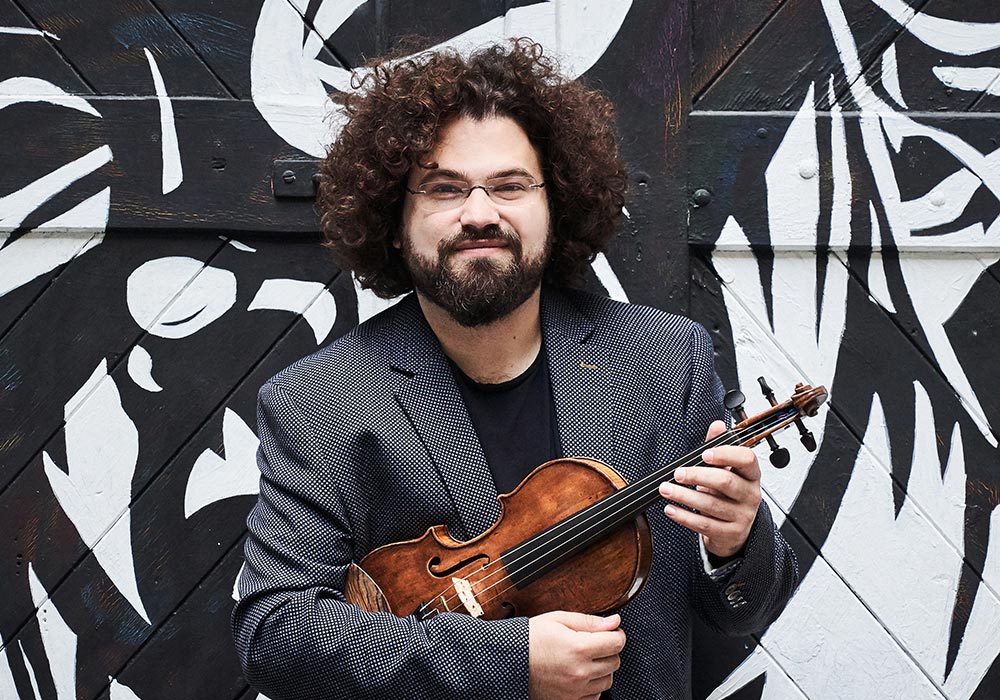 We are delighted to perform Beethoven alongside Jonian Ilias Kadesha, one of three soloists from the Young Classical Artists Trust who are joining us this season. Born in Athens of Albanian and Greek heritage, Jonian is currently completing his Masters at the Kronberg Academy with Antje Weithaas. In 2018 he was a prize-winner at the Young Classical Artists Trust (YCAT) International Auditions held at Wigmore Hall. Over the last year Jonian has appeared as soloist with the Chamber Orchestra of Europe at the Kronberg Festival, the Athens State Symphony at Megaron Hall and Scottish Chamber Orchestra at Tivoli Hall. He has given a recital at Wigmore Hall and made his debut at the Konzerthaus Berlin as soloist and artistic director of the Caerus Kammerensemble.  Solo highlights include appearances with Munich Radio, Lübeck Philharmonic, Neue Philharmonie Frankfurt, RTE Concert Orchestra, New Russian State Symphony, Greek Radio and Thessaloniki State Orchestras.
This season Jonian performs Shostakovich's Concerto No.2 with the Athens State Symphony, and appears as soloist with the Macedonian Philharmonic Orchestra, Munich Chamber Orchestra and Meininger Hofkapelle.  He collaborates with Steven Isserlis at LSO St Luke's (broadcast on BBC Radio 3), returns to Wigmore Hall with Trio Gaspard, and will be Artist in Residence at the Boswiler Sommer Festival.
About YCAT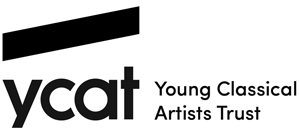 Founded in 1984, the Young Classical Artists Trust is a specialist charity that identifies, nurtures and supports musicians early in their careers and enables them to become self-supporting. As COVID-19 impacts on the livelihood and future of musicians around the world, the need to adapt has become more crucial than ever, and YCAT is working to provide the resources, insight and advice that young musicians need during this time.
Venue: St John Smith's Square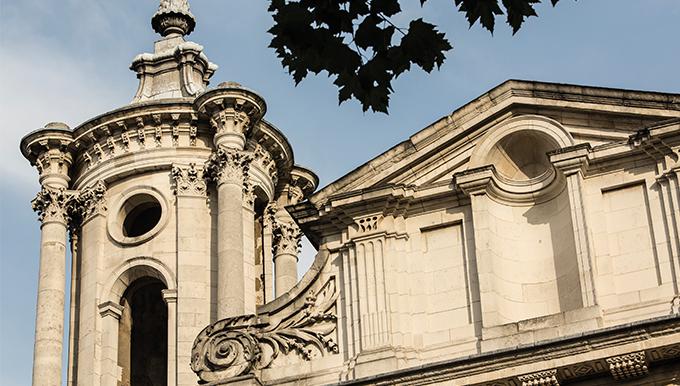 Just a stone's throw from the Houses of Parliament, tucked away in a quiet square, stands the former church of St John the Evangelist, a baroque masterpiece that has survived fires, a lightning strike, subsidence, a direct hit during the Blitz, and threats of being turned into a carpark. Fortunately, the 1710 church was saved and turned into one of London's finest concert halls, opening in 1969. It has seen premieres by Stockhausen, Birtwistle, Copland and Tippett to name but a few, and musicians of the calibre of Joan Sutherland, Pierre Boulez, Daniel Barenboim, Sir Adrian Boult, Harrison Birtwistle, Plácido Domingo, Philip Glass and many others perform and/or record here. St John's Smith Square is one of the London Mozart Players regular concert halls, and we are thrilled to perform two of Beethoven's most popular works here for Classical Club.