Cello sensation Sheku Kanneh-Mason to perform Saint Saëns Cello Concerto No.1 with LMP – PRESS RELEASE
A Concert Extraordinaire! Sunday 12 January, 7.30pm
FAIRFIELD HALLS
Cello sensation Sheku Kanneh-Mason to perform Saint Saëns Cello Concerto No.1 with LMP at Fairfield Halls in January 2020
Sheku renews his acquaintance with LMP, having first performed with them in 2017
Entitled 'A Concert Extraordinaire' the programme is packed with French classics
Conducted by Jaime Martín, former flautist with the LMP, now acclaimed conductor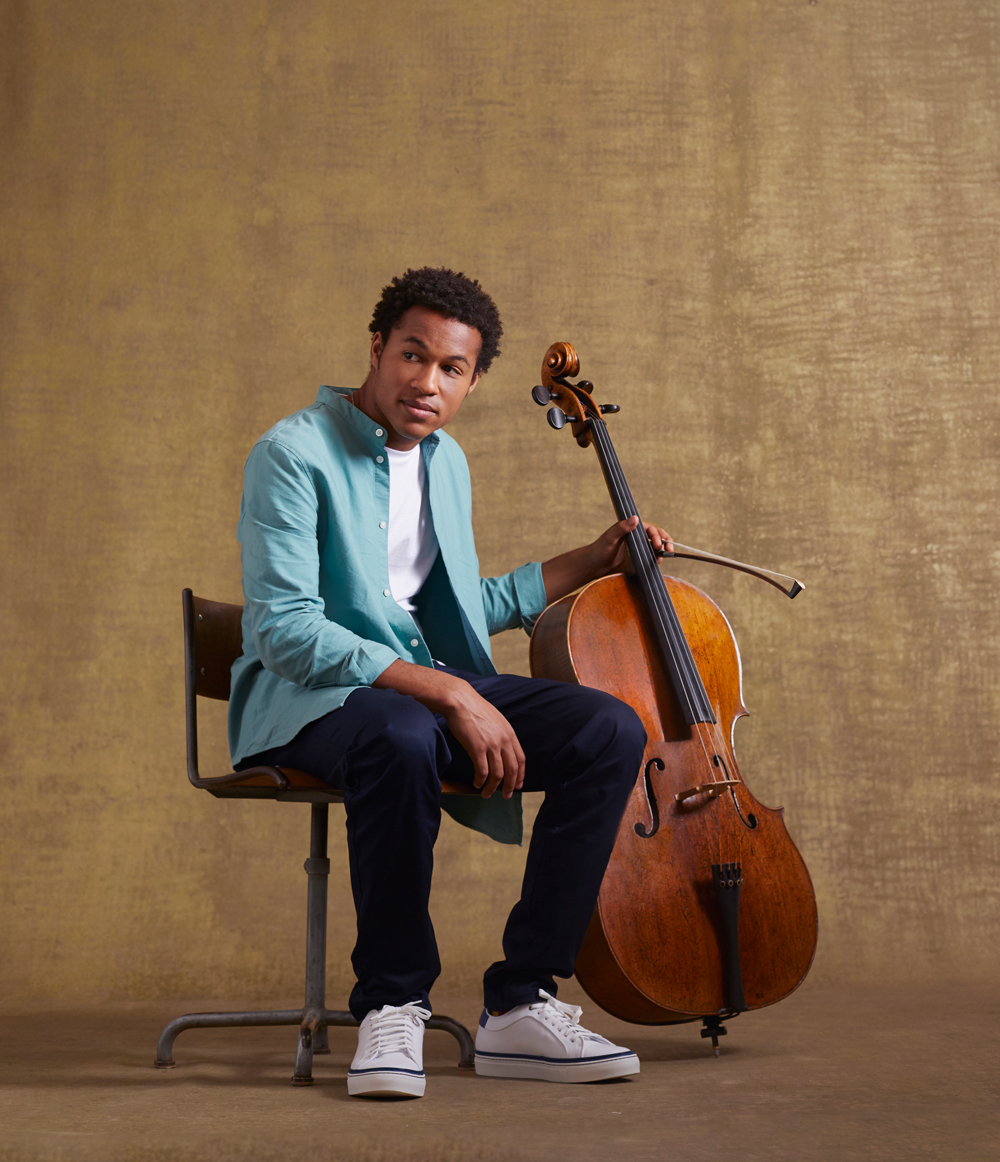 photo credit – Jake Turney
On 19 May 2018 a young man playing the cello enchanted the world. Classical music aficionados already knew Sheku Kanneh-Mason, winner of BBC Young Musician 2016, but his performance at the wedding of Prince Harry and Meghan Markle launched him onto the international stage, and he has been on a stellar trajectory ever since, with his debut album Inspiration going straight to No.1 on the classical charts, acclaimed performances at the BBC Proms and elsewhere, and a nomination for 2019 RPS Young Artist Award (winners announced in November 2019).
This young superstar will be a guest soloist alongside the London Mozart Players at Croydon's Fairfield Halls on Sunday 12 January 2020, performing the Saint-Saëns Cello Concerto No. 1 – one of the best-loved of 19th-century concertos, as part of a French themed orchestral programme that's the perfect antidote to the January blues. Bringing some Gallic charm to Croydon, this concert of delights includes Mozart's Paris Symphony and Bizet's youthful masterpiece, his Symphony in C – an homage to his mentor Charles Gounod. Ravel's beautifully orchestrated Pavane pour une infante défunte is an extra 'amuse bouche': not a funeral lament – despite the title, but as Ravel pointed out, 'rather an evocation of the pavane that might have been danced by such a little princess as painted by Velazquez.' The concert will be conducted by Jaime Martín, former flautist with the LMP who in recent years has risen to international acclaim as a conductor.
This will not be the first time that Sheku has shared the stage with the LMP. In 2017 he performed the Haydn Cello Concerto with the orchestra as part of their programme of community concerts in the church of St John the Evangelist, in Upper Norwood, London SE19. The LMP has long championed young musicians, supporting them in the early stages of their careers by inviting them to perform as soloists in professional concerts. This convention goes back over the orchestra's seventy years and includes performances with Jacqueline du Prè when she was still a student, and with Nicola Benedetti after she won the BBC Young Musician of the Year award. That tradition still continues, with young musicians Martin James Bartlett and Lauren Zhang benefitting most recently from performances with the orchestra.
Sheku's concert at Fairfield Halls on 12 January comes just two days after the release of his new CD 'Elgar' on Decca – a collection of works including Elgar's beloved Cello Concerto. This brand-new recording with the London Symphony Orchestra conducted by Sir Simon Rattle was recorded in June 2019 at London's Abbey Road Studios.
Julia Desbruslais, Executive Director of LMP said: 'Having performed with Sheku when he was just starting out in his classical music career, we have been truly delighted to see how his talent has developed and to see his music reach music lovers of all ages and backgrounds. We are really looking forward to performing alongside him again, this time at Fairfield Halls, in a sumptuous programme of French classics – 'A Concert Extraordinaire' indeed'.
As part of LMP's outreach programme connected with this concert, a cello ensemble from Croydon Music & Arts will perform in the Fairfield Arnhem Foyer prior to the concert, and so that young music students get the chance to see Sheku in concert, a number of free tickets have been distributed among various schools.
Fairfield Halls reopened in September 2019 with a gala concert in the Phoenix Concert Hall by the LMP – the Halls' resident orchestra. This concert with Sheku Kanneh-Mason on Sunday 12 January will be the first classical music concert at Fairfield in 2020.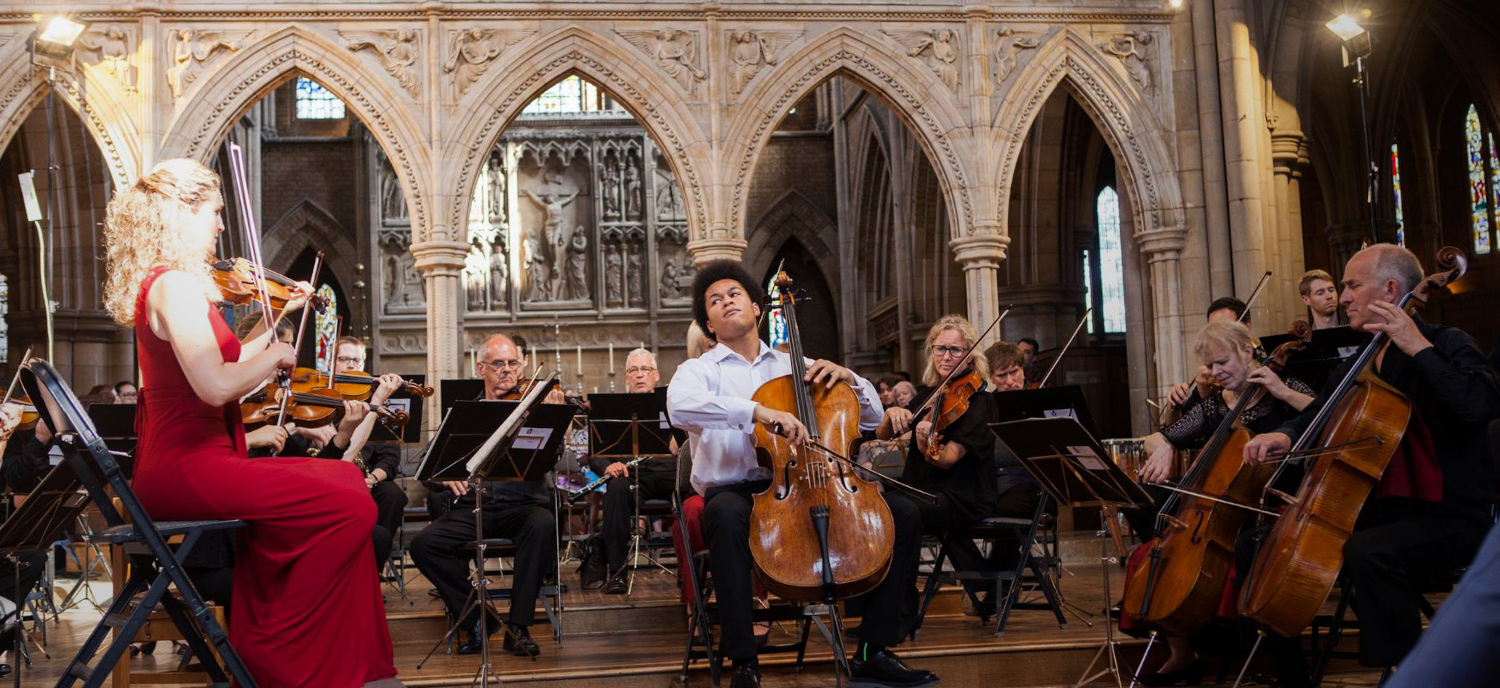 Sheku Kanneh-Mason & London Mozart Players
Sunday 12 January, 7.30pm
Phoenix Concert Hall, Fairfield Halls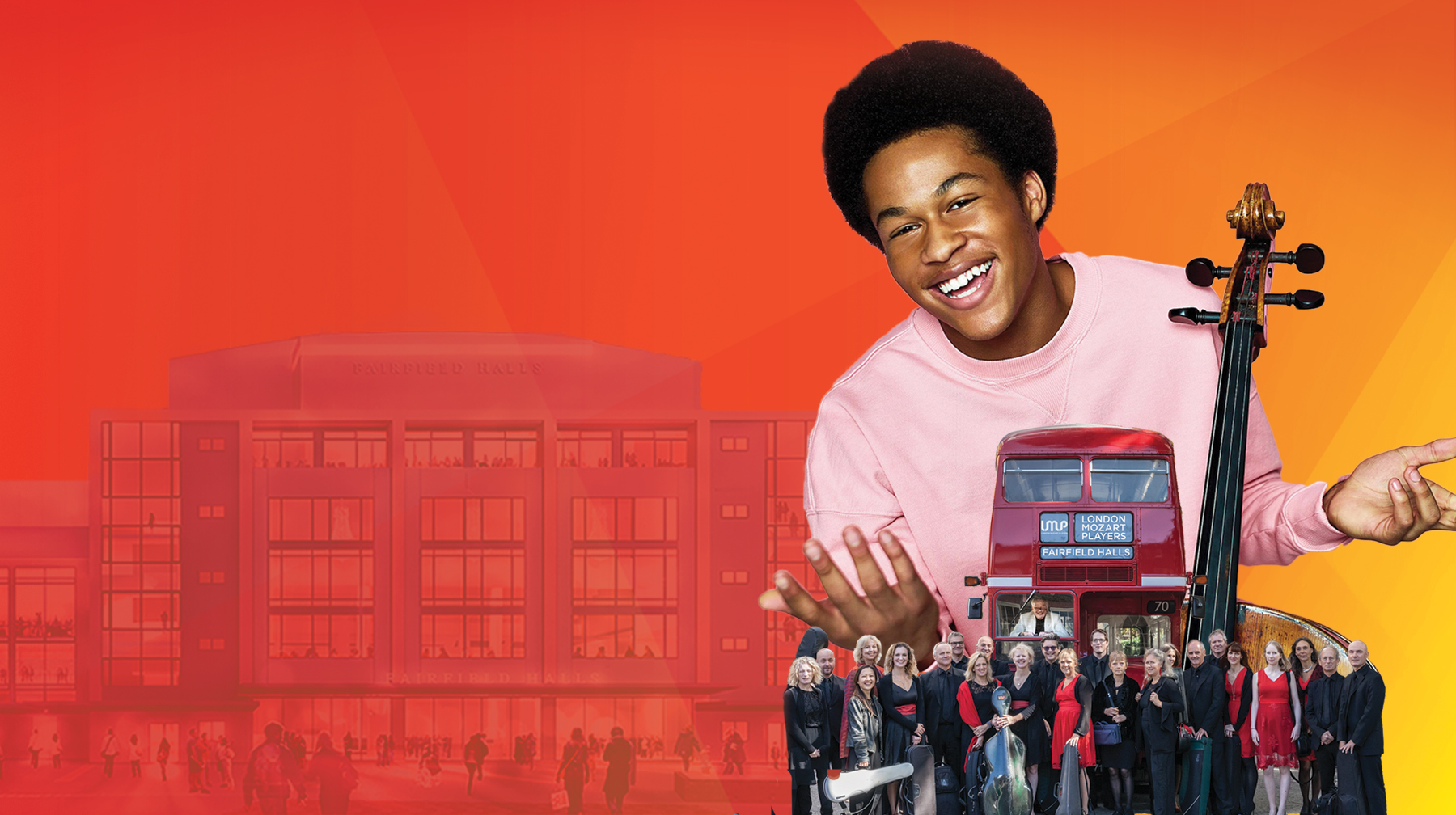 London Mozart Players
Sheku Kanneh-Mason (cello)
Conductor: Jaime Martín
MOZART Symphony No. 31 in D, K. 297/300a 'Paris'
SAINT-SAENS Cello Concerto No. 1 in A minor, Op. 33
RAVEL Pavane pour une infante défunte
BIZET Symphony No. 1 in C