Celebration the 100th anniversary of re-establishing Polish-British diplomatic relations – Music with no borders
The MozART Connection – Saturday 23 November, 7.30pm
ST JOHN THE EVANGELIST, SE19 2RX
The London Mozart Players is joining forces with the Amadeus Chamber Orchestra of Polish Radio for an exciting Polish-themed concert on Saturday 23rd November in the church of St John the Evangelist in Upper Norwood, London SE19, proving once again that music has no borders.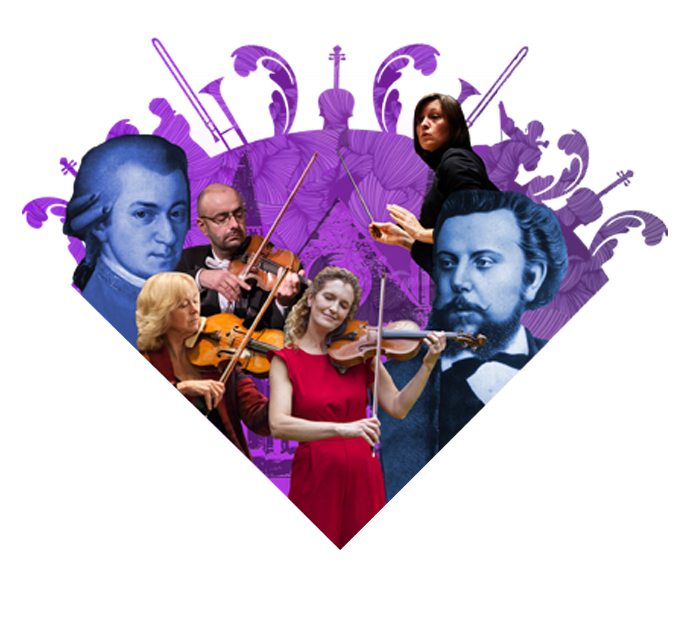 Music and art are the twin inspirations behind this concert, entitled 'The MozART Connection'. In a magical musical evening, these internationally renowned chamber orchestras will perform side by side under the baton of Anna Duczmal-Mróz, bringing some continental flair to SE19. The idea for the joint programme came from LMP's Associate Composer Roxanna Panufnik, who introduced the orchestras with an inspiring idea to perform her composition 'Two Composers, Four Hands' – a tribute to her late her father, Sir Andrzej Panufnik who formed a piano duo with fellow composer Witold Lutoslawski during the Second World War in Poland, playing four-hand arrangements of works across the musical spectrum in cafes and bars to avoid arrest. With hints of Polish folk songs, this evocative piece for two string orchestras encompasses Roxanna's dual Polish and British heritage, and is the perfect piece to showcase these two versatile and talented chamber orchestras. We continue the Polish theme with Wojciech Kilar's 'Orawa', while in the concert interval acclaimed Polish group Karolinka will delight us with some Polish folk dancing and singing.
Linked in name by Mozart himself, the twin orchestras will also play his elegant Sinfonia Concertante with soloists drawn from both ensembles – Judith Busbridge (viola) from LMP and Jarosław Żołnierczyk (violin) from Amadeus OPR. Powerful art will be delivered through thrilling music in a special arrangement by Amadeus OPR's conductor Agnieszka Duczmal of Mussorgsky's Pictures at an Exhibition.
The 'art' theme has been extended to the local SE19 community through an outreach project that LMP has been running in the lead up to the concert. Artist Sarah Reddyhoff, whose sister plays in the LMP string section, went into Rockmount School to work with young pupils to produce an exhibition of pictures inspired by Mussorgsky's dramatic work, and these eye-catching artworks will be displayed at the concert, with the children in attendance.
We are delighted that His Excellency the Polish Ambassador to the UK Arkady Rzegock will be in attendance on this special evening in south London. We hope that many people new to the LMP's community concerts in south London will venture to SE19 for this exciting musical event, and we are particularly looking forward to welcoming music-lovers from the Polish community. This year marks the 250th anniversary of the establishment of Poland's permanent diplomatic presence in the UK, and the 100th anniversary of re-establishing Polish-British diplomatic relations, giving us an opportunity to celebrate our common history and our mutual love of music and the arts. And there is no better way to celebrate than with music, particularly in the LMP's 70th birthday year!

The MozART Connection
Saturday 23 November, 7.30pm
St John the Evangelist, SE19 2RX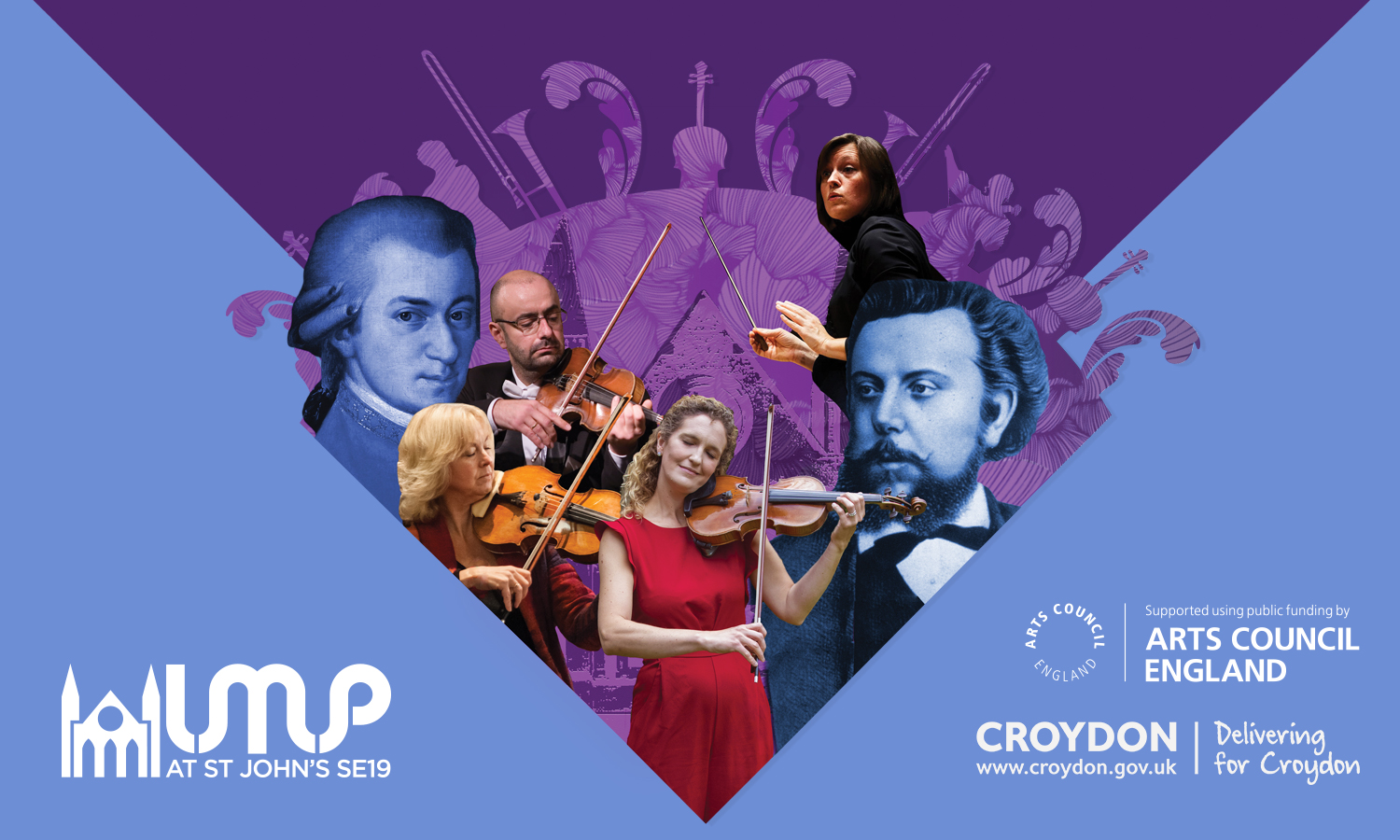 Panufnik Two Composers, Four Hands
Mozart Sinfonia Concertante in Eb, K. 364
Kilar Orawa
Mussorgsky Pictures at an Exhibition (arr. strings Agnieszka Duczmal)
Tickets £5-£35
Earlybird 15% discount available until 13th November.