Pictures at an Exhibition – An education & outreach programme in collaboration with artist Sarah Reddyhoff
by Tegan Eldridge (Outreach & Development Manager)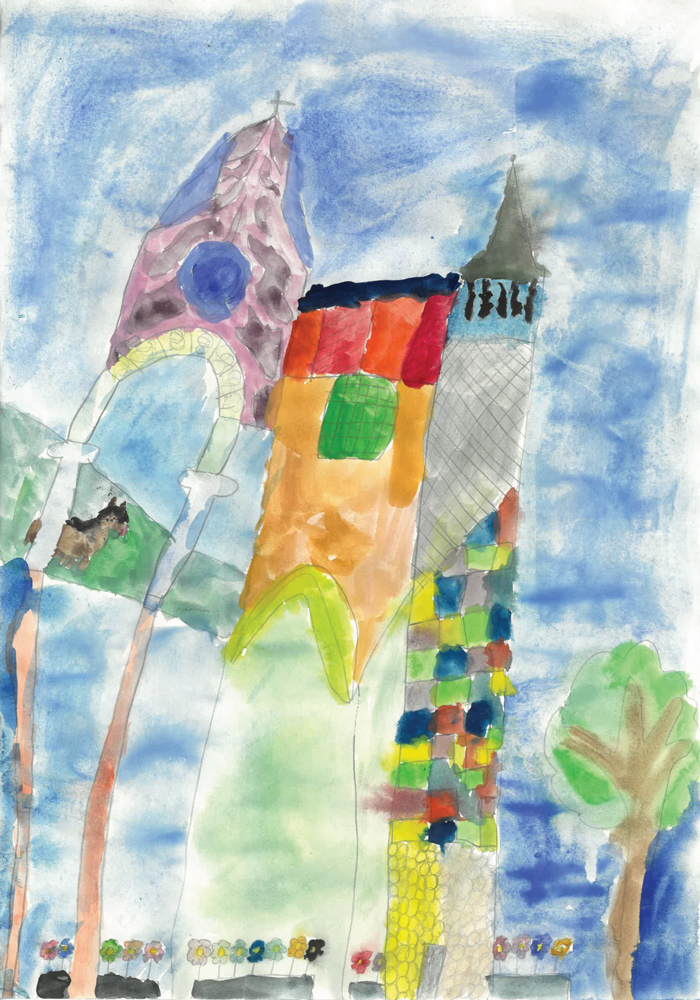 LMP's next community concert at St John the Evangelist takes place on Saturday 23rd November, where the orchestra will be performing Mussorgsky's Pictures at an Exhibition as part of a programme inspired by art, Mozart and music with no borders. As with many of our concerts in Upper Norwood, we embark on outreach and education projects that give back to the community and aim to inspire new audiences with classical music.
On 24th September, artist Sarah Reddyhoff and our Outreach and Development Manager, Tegan Eldridge, visited the Year 4 class at Rockmount Primary School for a full day art project inspired by Modest Mussorgsky's Pictures at an Exhibition. The children experienced and engaged with the piece and the artwork which inspired it, before they began creating their own music-inspired art.
The day started with Sarah introducing the children to Mussorgsky and to Viktor Hartmann, whose figurative watercolour paintings provided the inspiration for Pictures at an Exhibition. Sarah showed the children her own beautiful artwork that she had been inspired to create when listening to the music, and the children listened to the piece and matched the pictures to the different elements of Sarah's painting. Following this, we had a quick fire 'game' where we listened to short snippets of each piece and the children wrote down whatever words popped into their heads when listening to the music – happy, dark, fast, bouncy, to name a few – and sketched out a quick picture of what they thought the music might have been inspired by. It was fantastic to see the children listening to each other's ideas about what the music meant to them, and how they were each inspired by what they were listening to. Later in the day, the children chose their favourite sketch and created a full-size picture using paints, pencils and watercolours to put in our very own 'exhibition'.
They also started to create some abstract artwork inspired by the music they were listening to, and Sarah was brilliant at guiding the students in their creativity. The final activity of the day was to 'promenade' around the room to see each other's artwork, as if they were walking around their very own art gallery. Their finished paintings have been framed and will be displayed at the concert at SJUN on Saturday 23rd November – the children have all been invited along to see their artwork brought to life by LMP's performance of Mussorgsky's Pictures at an Exhibition!
The MozART Connection
Saturday 23 November, 7.30pm
St John the Evangelist, SE19 2RX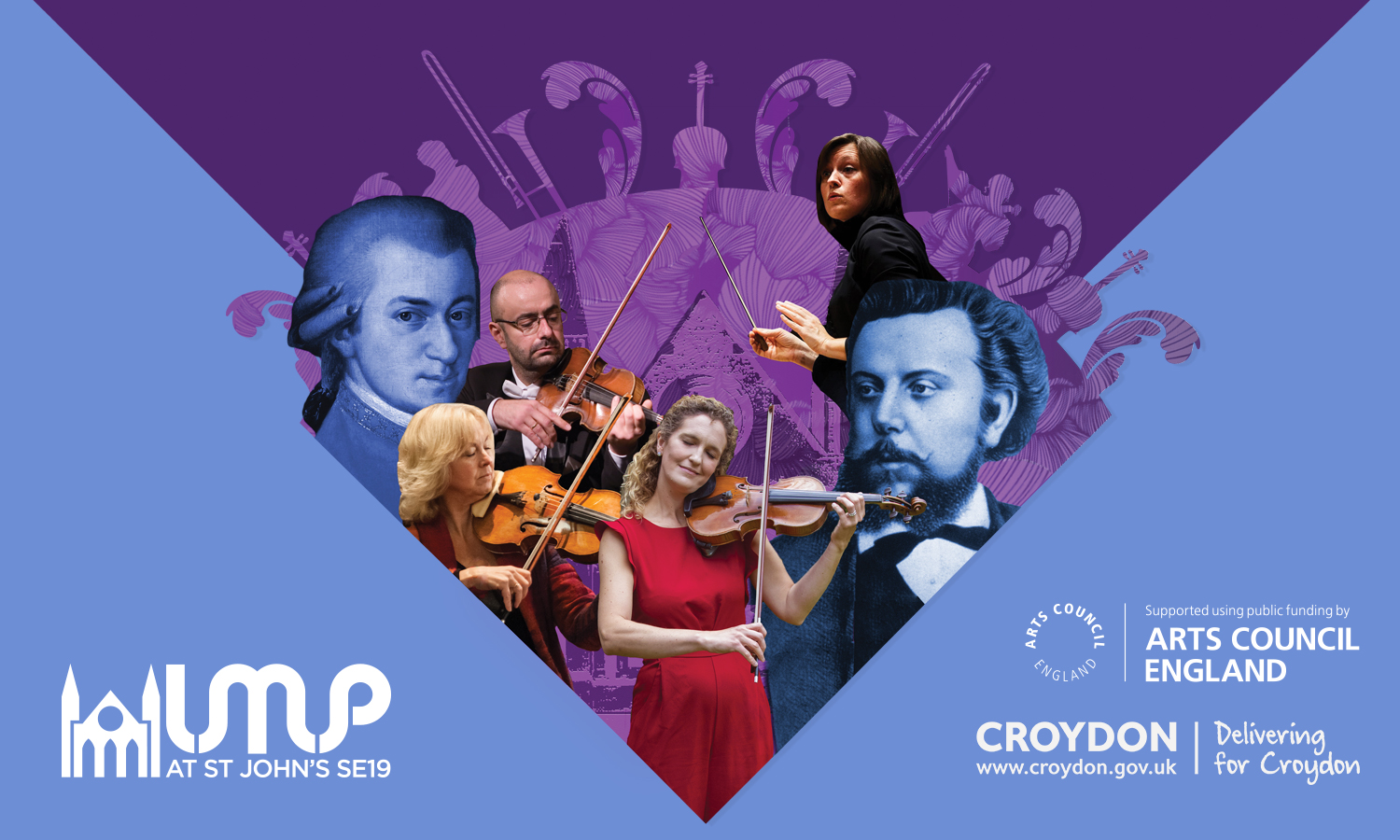 Panufnik Two Composers, Four Hands
Mozart Sinfonia Concertante in Eb, K. 364
Kilar Orawa
Mussorgsky Pictures at an Exhibition (arr. strings Agnieszka Duczmal)
Tickets £5-£35
Earlybird 15% discount available until 13th November.