London Mozart Players revives

The Mozart Memorial Prize

for a new generation
 – PRESS RELEASE
Jinah

Shim wins 2019 Mozart Memorial Prize

 

Award for young classical music talents revived after 37 years

 

LMP join forces with Kent International Piano Courses to honour rising stars

 

Memorial Prize win

n

ers wi

l

l enjoy a varied package of mentoring and advice as well as a conc

ert

o performance with LMP under the baton of Howard Shelley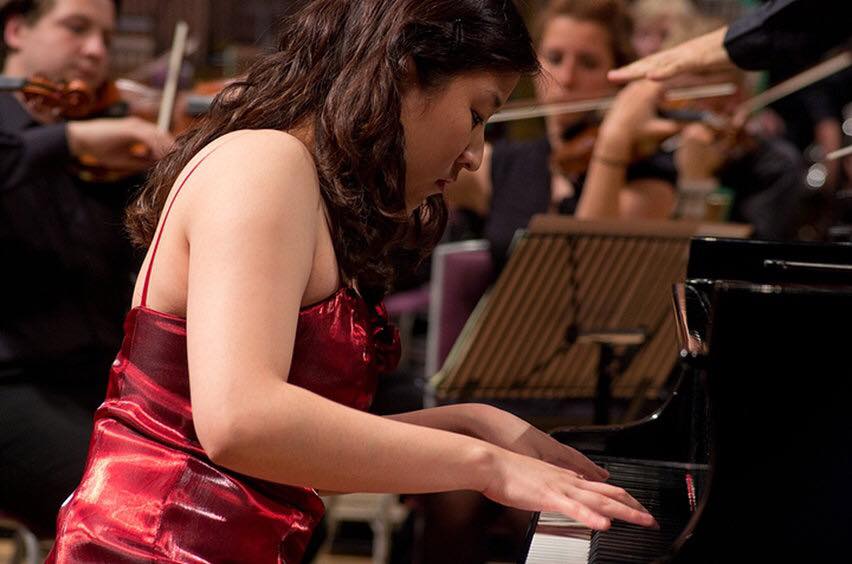 In the 1960s, the London Mozart Players' Mozart Memorial Prize launched the careers of many talented young musicians including Imogen Cooper, Stephen Kovacevich and Benjamin Frith. The prize was rested in 1982, but in this 70th anniversary year for the LMP, the award has been revitalised with an invigorated prize structure in a major new partnership with Kent International Piano Courses (KIPC).  
The first Mozart Memorial Prize in its new guise has already been awarded. Outstanding young pianist Jinah Shim will take centre stage for the first prize-winner's concert alongside LMP on Friday 1 November in the EM Forster Theatre in Tonbridge. In an all-Mozart programme, she will perform his Piano Concerto No. 21 (better known as the Elvira Madigan theme), while the LMP will play Mozart's ever-popular Eine kleine Nachtmusik and his 'Jupiter' symphony. On winning the award Jinah said: 'I am honoured to have been awarded the Mozart Memorial Prize and am truly privileged to be have the opportunity to perform alongside the London Mozart Players and Howard Shelley. I am very grateful for all the support I have been given from both Howard and the orchestra as part of this prize; there are not many opportunities in which both mentoring and a performance is given, and I am thrilled to be given this chance'. 
Every winner of the new London Mozart Players' Mozart Memorial Prize will enjoy a year's relationship with the LMP. This will involve mentoring from distinguished pianist LMP Conductor Laureate Howard Shelley OBE, as well as lessons, guidance and career and repertoire advice from him, and invitations to concerts with Howard and LMP at venues around the UK. A presentation skills coaching session is also included in the prize package to help with delivery of performance and audience relationship skills. The centrepiece of the prize is the opportunity to perform a piano concerto with the orchestra at a professional concert, and the young winner will enjoy the title of 'Pianist in association' for the duration of their winning year.  
The Mozart Memorial Prize winner will be chosen annually from participants in the Kent International Piano Courses, which have been running for 30 years. A major feature of these courses is the blend of small group teaching by acknowledged experts, informal and formal performing opportunities and the exciting range of prizes to be awarded, including recital and concerto performances. The LMP has had a long tradition of supporting artists when they first embark on a professional career: Jacqueline du Pré, Michael Collins and Nicola Benedetti are just some of the many classical music stars who performed with LMP in their formative years and in this 70th birthday year, the orchestra was keen to underline this commitment. Julia Desbruslais, Executive Director of LMP commented: 'We wanted to end our anniversary year looking forward rather than back, and there is no better way to build on our incredible history than by encouraging the performers of tomorrow and passing on all the knowledge of the music business that these young talents need. We are thrilled to be working with KIPC to bring this important award back to life and we are grateful to our sponsors and supporters for helping us to bring our birthday year to such an exciting conclusion.'  
Mary Methuen, Director at KIPC, commented: 'KIPC is delighted with this exciting new partnership which invaluably increases the opportunities and support given by both organisations to emerging concert artists. We are very grateful to the LMP and their sponsors for their generosity in making available this excellent opportunity.' 
The Mozart Memorial Prize is generously supported by the Ambrose and Anne Appelbe Trust.  
The Mozart Memorial Prize Winner's Concert
Friday 1 November, 7pm 
Tonbridge School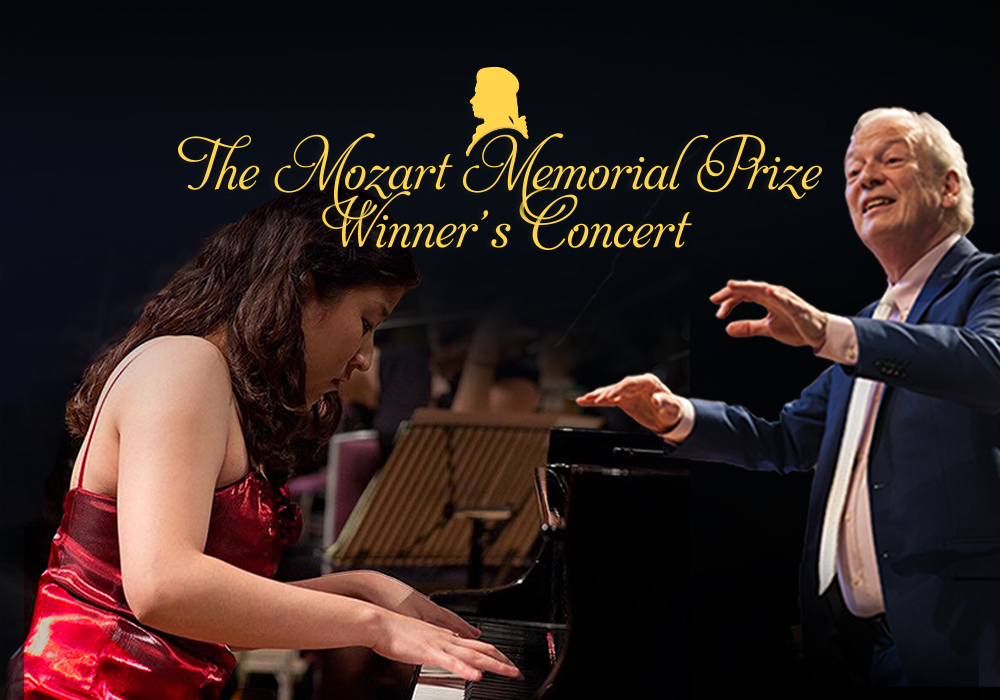 London Mozart Players  
Howard Shelley conductor  
Jinah Shim piano
 Mozart Eine kleine Nachtmusic, K.525 
Mozart Piano Concerto No.21 in C major, K.467 
Mozart  Symphony No.41 in C major, K.551 'Jupiter'