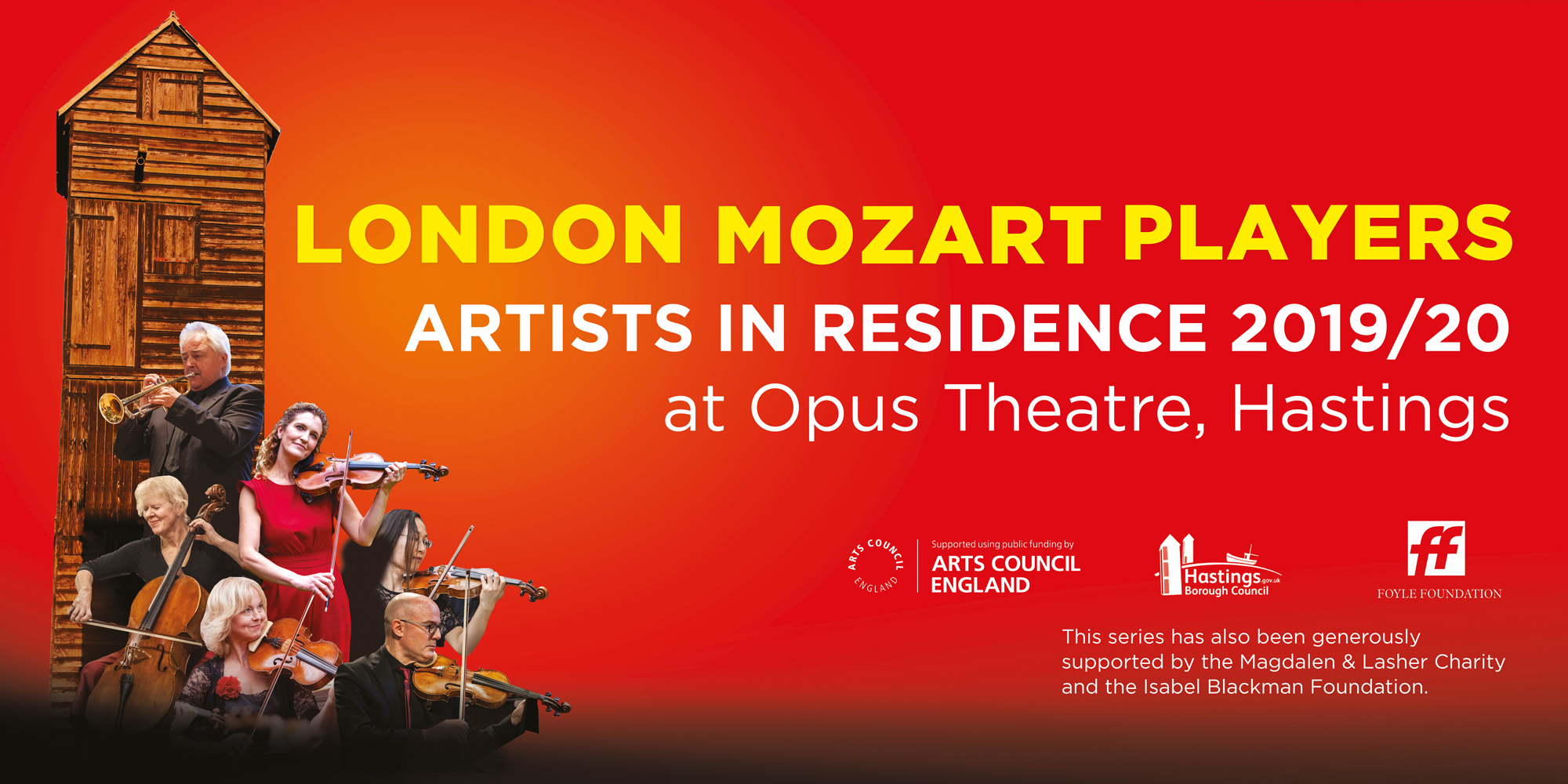 London Mozart Players

appointed Artists in Residence

2019/20 at

Hastings

' Opus Theatre

 
LMP by the Sea – Saturday 30 November, 7pm
OPUS THEATRE, HASTINGS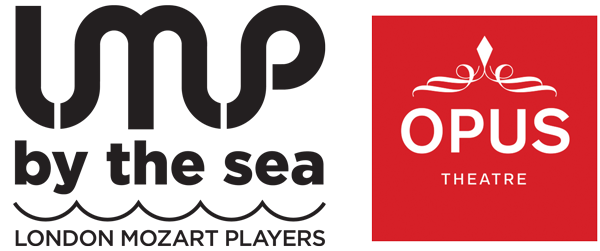 LMP takes up residency on south coast at Hastings' Opus Theatre to undertake a series of concerts and outreach work in and around Hastings
Launch concert on Saturday 30th November includes performances by BBC Young Musician 2018 Lauren Zhang and local flautist Daisy Noton
The London Mozart Players, the UK's longest–established chamber orchestra, is delighted to announce a year–long residency at the Opus Theatre in Hastings, East Sussex. As 'Artists in Residence', the LMP will deliver an exciting programme of classical music concerts and outreach work to this seaside community throughout the 2019/20 season. 
Building on the orchestra's pioneering work in Upper Norwood, London SE19, where it is firmly embedded in the local community, the LMP looks forward to building a similar relationship with the people of Hastings, developing new audiences for classical music, inspiring young people and delivering a series of world class concerts with high profile artistes. The season will include school concerts, side-by-side performances with the young musicians of Hastings, musical visits to nursery schools, children's events in libraries and concerts at the Opus Theatre, culminating in a community performance of the long-awaited multi-faith oratorio written by local composer, Polo Piatti. 
The launch concert at the Opus Theatre on Saturday 30th November is a showcase for young talent as dazzling pianist and BBC Young Musician winner (2018) Lauren Zhang and gifted local flautist Daisy Noton join the LMP to demonstrate their virtuosic abilities in two challenging Mozart works – Mozart's Piano Concerto No. 9 and his Flute Concerto No.1. The concert opens with Greig's popular and supremely crafted Holberg Suite, and closes with Haydn's moving 'Sturm und Drang' style Symphony No. 44 'Trauer'. 
The first concert in this exciting residency marks a celebratory moment in the orchestra's 70th birthday year which has seen concerts held at the Southbank's Queen Elizabeth Hall, a birthday concert half way up the iconic Shard at the Shangri-La Hotel At The Shard and the gala re-opening concert at Croydon's Fairfield Halls where the LMP has been resident for 30 years. 
Julia Desbruslais, Executive Director of the London Mozart Players commented: 'We love taking classical music around the UK, and our 'LMP by the Sea' residency will give us the opportunity to inspire young musicians through our outreach work in around Hastings, and perform to music lovers of all generations at the Opus Theatre. This is an exciting venture for the orchestra and we are very much looking forward to sharing our passion for music with our new friends on the south coast.' 
Polo Piatti, Composer/Director at the Opus Theatre said: 'We are extremely proud to welcome the acclaimed London Mozart Players as the new Artists in Residence at the Opus Theatre in Hastings. The LMP's residency is a dream come true, promising to become not only a great performance partnership for this iconic venue, but also a wonderful opportunity for local artistes and young musicians to perform alongside these world-class musicians.' 
Supported by the Arts Council Great Britain, the Magdalen and Lasher Educational Foundation, Foyle Foundation, the Isabel Blackman Foundation and the Hastings Arts and Culture Scheme. 
LMP by the Sea with Lauren Zhang & Daisy Noton
Saturday 30 November, 7pm
Opus Theatre, Hastings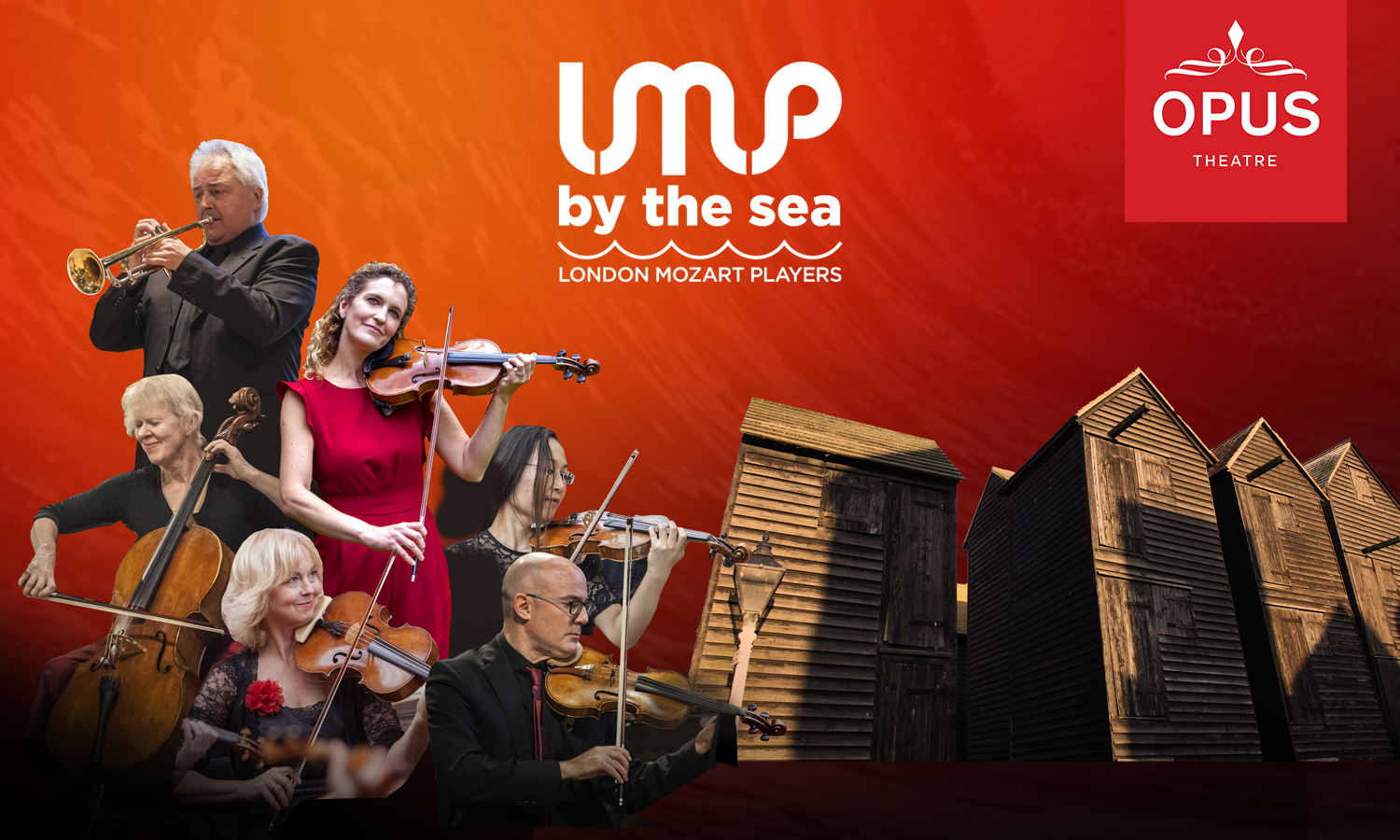 Grieg Holberg Suite
Mozart Piano Concerto No.9 in Eb K.271  "Jeune Homme"
Mozart Flute Concerto No 1 in G major K.313
Haydn Symphony No.44 "Trauer"