Jess Gillam joins London Mozart Players for seven-concert summer tour in 2020
PRESS RELEASE
Saxophone sensation Jess Gillam to perform with LMP at Fairfield Halls on 1st July 2020 and Queen Elizabeth Hall on Southbank on 2nd July 2020, plus tour of southeast England from 3rd – 7th July 2020.
Jess burst onto the classical scene in the BBC Young Musician 2016 and was the star performer in the 2018 Last Night of the Proms
Her album 'Rise' went to No.1 in the classical charts
She hosts her own BBC Radio 3 radio show 'This Classical Life'
The young star continues the LMP tradition of supporting young artists
Concerts run side by side with community and outreach projects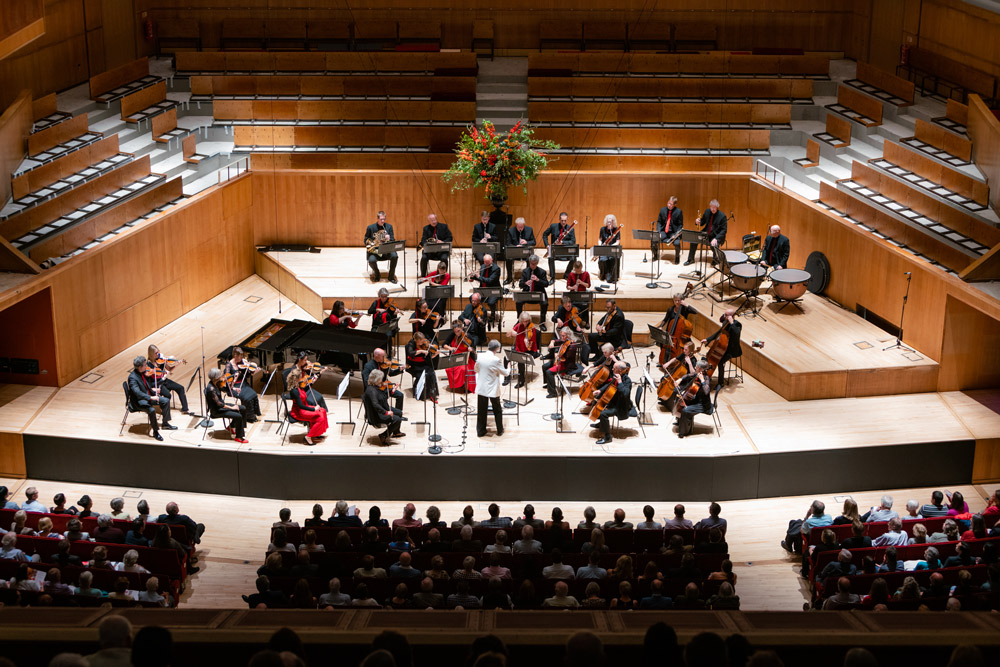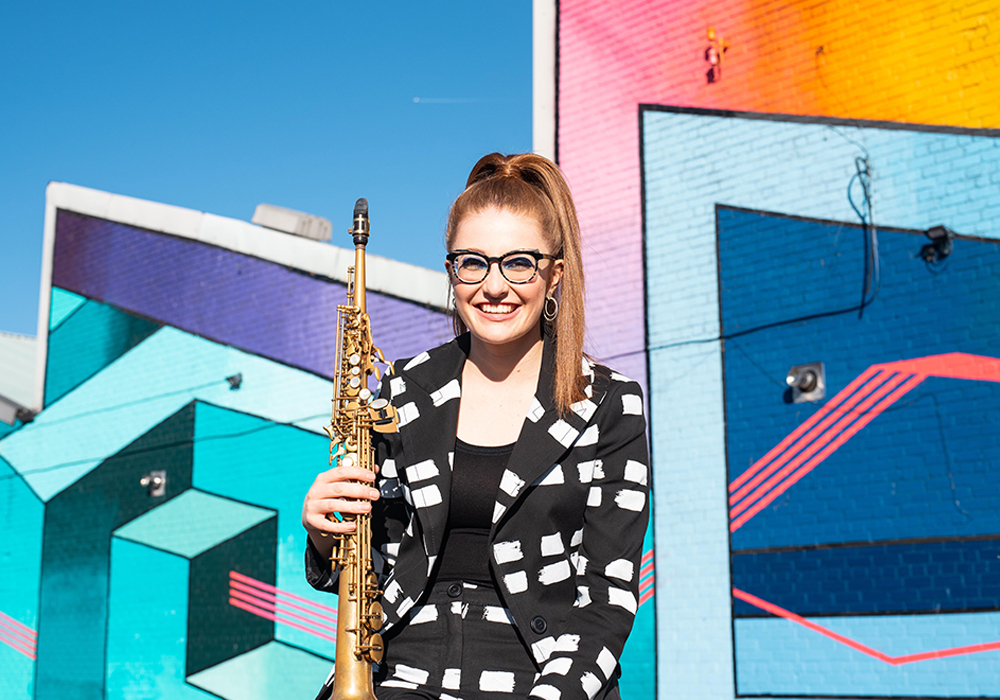 The London Mozart Players are delighted to announce a seven-concert 'tour' with one of the most acclaimed young classical music stars of recent years – saxophonist Jess Gillam. Since its earliest days, the UK's longest established chamber orchestra has nurtured fledgling talent, and Jess joins a long line of progenies including Jacqueline du Pré, Jan Pascal Tortelier and more recently Nicola Benedetti and Sheku Kanneh-Mason, who all enjoyed performances with the orchestra at the start of their stellar careers. In January 2020, Sheku performed again with LMP, some three years after their first concert, this time performing to a packed Phoenix Concert Hall at Fairfield Halls in Croydon, where the LMP is resident orchestra.
Saxophone superstar Jess Gillam burst onto the music scene in 2016 as the first saxophonist ever to reach the final of the BBC Young Musician competition. She has wowed audiences and inspired young musicians with her passion for music ever since. Still only 21 years old, Jess has performed internationally, appeared at the Last Night of the Proms (2018) and in 2019 she launched her own BBC Radio 3 show – 'This Classical Life', in which she talks to musical friends about the music that inspires them. The show is loved by audiences and critics alike, with The Guardian stating 'there are many more established presenters who lack Gillam's warmth and impressive ability'. She also presented five BBC Proms live on television alongside Katie Derham and Tom Service.
Signed to Decca, her first album, 'Rise', released in April 2019, shot to No.1 in the Official UK Classical Charts. Featuring a selection of her favourite pieces ranging from Marcello and Shostakovich to David Bowie and Kate Bush, it was highly celebrated and received rave reviews.
This exciting tour with the LMP begins at the Fairfield Halls in Croydon on 1st July followed by a concert at the Queen Elizabeth Hall, Southbank, on 2nd July, and then Jess and the LMP will take the sound of the saxophone into the shires with performances in Deal, Bury St Edmunds, Bedford, Chichester and Crawley. There are two programmes which encompass Glazunov's Saxophone Concerto, Nyman's 'Where the Bee Dances' and Marcello's Concerto in C minor, and LMP will also perform symphonies by Mozart and Haydn. Gérard Korsten will conduct the Fairfield Halls and QEH concerts, while the tour will be directed by LMP Leader Ruth Rogers. If you thought the saxophone was just for jazz, think again; these concerts will be extraordinary nights of music making and a great opportunity to see this young star at the beginning of her career.
Speaking ahead of the tour Jess commented: 'I am really looking forward to performing with the London Mozart Players later this year! I'm delighted to be joining them for a concert at Fairfield Halls and then out on tour. We will be performing 'Where the Bee Dances' by Michael Nyman – an electrifying piece full of energy and rhythmic drive and also the Glazunov Saxophone concerto, a work laden with romantic lyricism and beautiful melodies. I really hope you may be able to join us, I'm so excited to be joining such a wonderful group of players for these concerts!'
But the tour is not just about the concerts: Jess is a passionate advocate for the power of music in society, often combining her concert engagements with educational and social projects. She is a patron for Awards for Young Musicians and a trustee for the newly formed HarrisonParrott Foundation, working towards full inclusivity of all ethnicities, genders, disabilities and social backgrounds with equal access to the arts. As part of her tour, Jess will be working with the LMP – itself a pioneer in outreach work – to reach young musicians in the community and inspire them: for the first event in Croydon for example, Jess will be working with Croydon Music and Arts' orchestra, preparing them for a performance in the Fairfield Halls' Arnhem Foyer.
Julia Desbruslais, Executive Director of the LMP, said: 'We are delighted to be doing a substantial tour across southeast England with Jess Gillam to continue the LMP vision of giving a platform to aspiring young artists. Jess's approach, delivery and performance of music are carving out a valuable path in reaching new and younger listeners, and we hope that diverse audiences will flock to these concerts and be thrilled and inspired by classical music.'
Jess Gillam & LMP Tour  1-7 July 2020