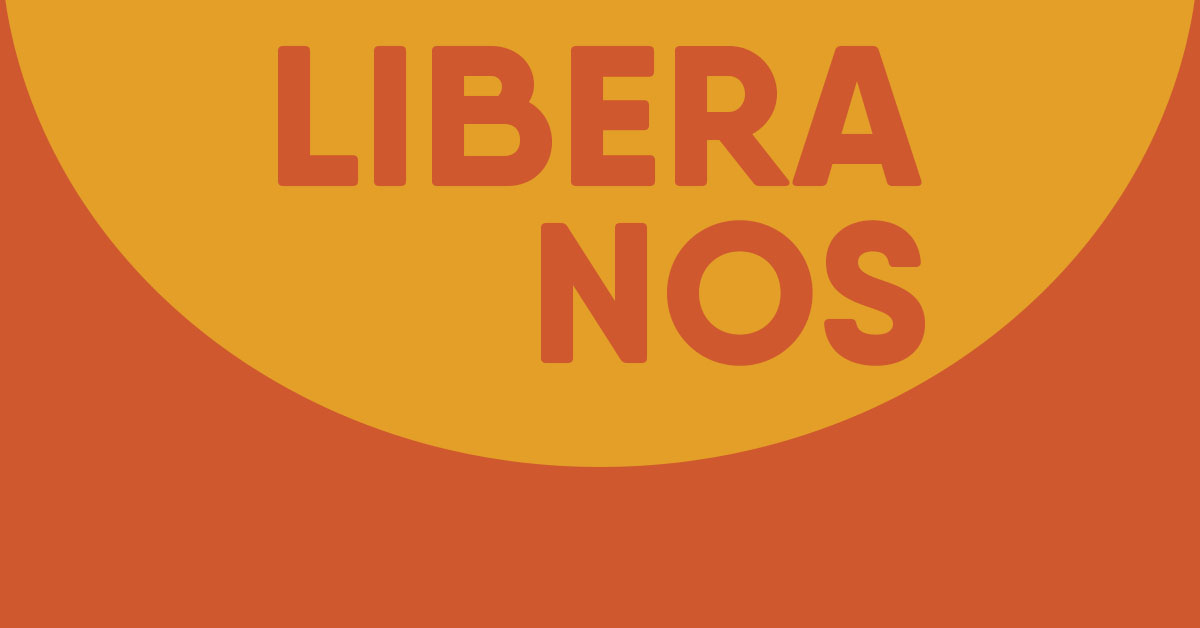 We're premiering the world's first multi-faith oratorio.
Libera Nos is the very first multi-faith oratorio to be performed anywhere in the world. This monumental work was originally commissioned by the Musica Sacra organisation and took over three years to be researched and completed. This major new work comprises 60 original vocal and instrumental compositions structured into four main sections: Creation, Law, Obedience, End of Time and Reconciliation and Salvation. 
Libera Nos, meaning 'Deliver Us' in Latin, aims to convey and unite the traditional beliefs and spiritual messages of the world's largest religions: Buddhism, Hinduism, Judaism, Christianity and Islam.  
Talking about the story behind the work. Polo Piatti says: 'The oratorio's main objective is to convey a simple message: as long as people remain segregated from each other, the world will continue to be an unjust and unhappy place. Only by looking for common ground and universal similarities, we will be able to find understanding and, in doing so, contribute to a better life for all of us on this planet.' 
At the helm, Derek Carden will conduct LMP, an all-star cast of talented local soloists and over 100 musicians and singers from local orchestra Hastings Sinfonia, London Euphony Choir, St Richard's Catholic College Choir and the specially formed Libera Nos Choir. In preparation for today's performance, the choirs involved were coached in a workshop with renowned conductor and choral animateur Dominic Ellis-Peckham. 
Violin 1
Simon Blendis
Jens Lynen
Violin 2
Jennifer Godson
Jessica Coleman
Viola
Sophie Renshaw
Miguel Sobrinho
Cello
Thomas Isaac
Abigail Hyde-Smith

Double Bass
Benjamin Russell
Bassoon
Paul Boyes
Rosemary Cow
Horn
Andrew Budden
Martin Grainger
Trumpet
Alan Thomas
Trombone
Andrew Cole
Jeremy Gough
Timpani
Benedict Hoffnung
Percussion
Rachel Gledhill
Glyn Matthews
Barnaby Archer
Chief Executive Flynn Le Brocq
Concerts
Head of Artistic Planning Tegan Eldridge
Concerts & Orchestra Manager Sam Every
Orchestra Fixer Liam Kirkman
Librarian Alex Mackinder
Development
Business Development Manager Ceri Sunu
Fundraising & Operations Peter Wright
Fundraising Consultant Paul Hudson
Partnerships Director Trudy Wright
Marketing
Senior Marketing & PR Manager Anna Bennett
Digital Marketing Manager Charles Lewis
Marketing & Events Coordinator Jessica Peng
Finance
Bookkeeper Debbie Charles
Leader sponsored by Debbie Beckerman & Keith Jones
Leader sponsored by Anonymous
Co Leader sponsorship vacant
First Violin 3 sponsored by Liz and Alistair Milliken
First Violin 4 sponsored by John and Rosalind Crosby
First Violin 5 sponsored by Christine Robson
First Violin 6 sponsored by Della Brotherston
First Violin 7 sponsorship vacant
First Violin 8 sponsorship vacant
Principal Second Violin sponsored by Geoffrey Shaw
Second Violin 2 sponsored by The Angel Family
Second Violin 3 sponsored by Keith Ball
Second Violin 4 sponsored by Alastair Fraser
Second Violin 5 sponsorship vacant
Second Violin 6 sponsored by Catherine Shaw
Principal Viola sponsored by Mark and Vanessa Petterson
Co Principal Viola sponsored by Raymond Calcraft
Viola 3 sponsored by Gill Cox
Viola 4 sponsored by Stuart & Joyce Aston
Principal Cello sponsored by Anonymous
Co Principal Cello sponsored by Jeffrey and Sophie Prett
Cello 3 sponsored by Gillian Noble
Cello 4 sponsored by Richard Morgan
Cello 5 sponsored by Colin and Helen Snart
Principal Double Bass sponsored by John Clarke
Co Principal Double Bass sponsored by The Bristow Family
Principal Flute sponsorship vacant
Sub Principal Flute sponsored vacant
Principal Oboe sponsored by Pat Sandry
Co Principal Oboe sponsored by Sean Rourke
Sub Principal Oboe sponsored by Geoffrey & Joy Lawrence
Principal Clarinet sponsored by Derek and Deirdre Lea
Sub Principal Clarinet sponsored by Graham Harman
Principal Bassoon sponsored by Sandra and Anthony Linger
Sub Principal Bassoon sponsored by Barbara Tower
Principal Horn sponsored by Chris Harman
Sub Principal Horn sponsored by Julia James
Principal Trumpet sponsored by Ishani Bhoola
Sub Principal Trumpet sponsored by Cynthia Harrod-Eagles
Principal Trombone sponsorship vacant
Sub Principal Trombone sponsorship vacant
Principal Timpani sponsored by Cynthia Harrod-Eagles
Principal Percussion sponsorship vacant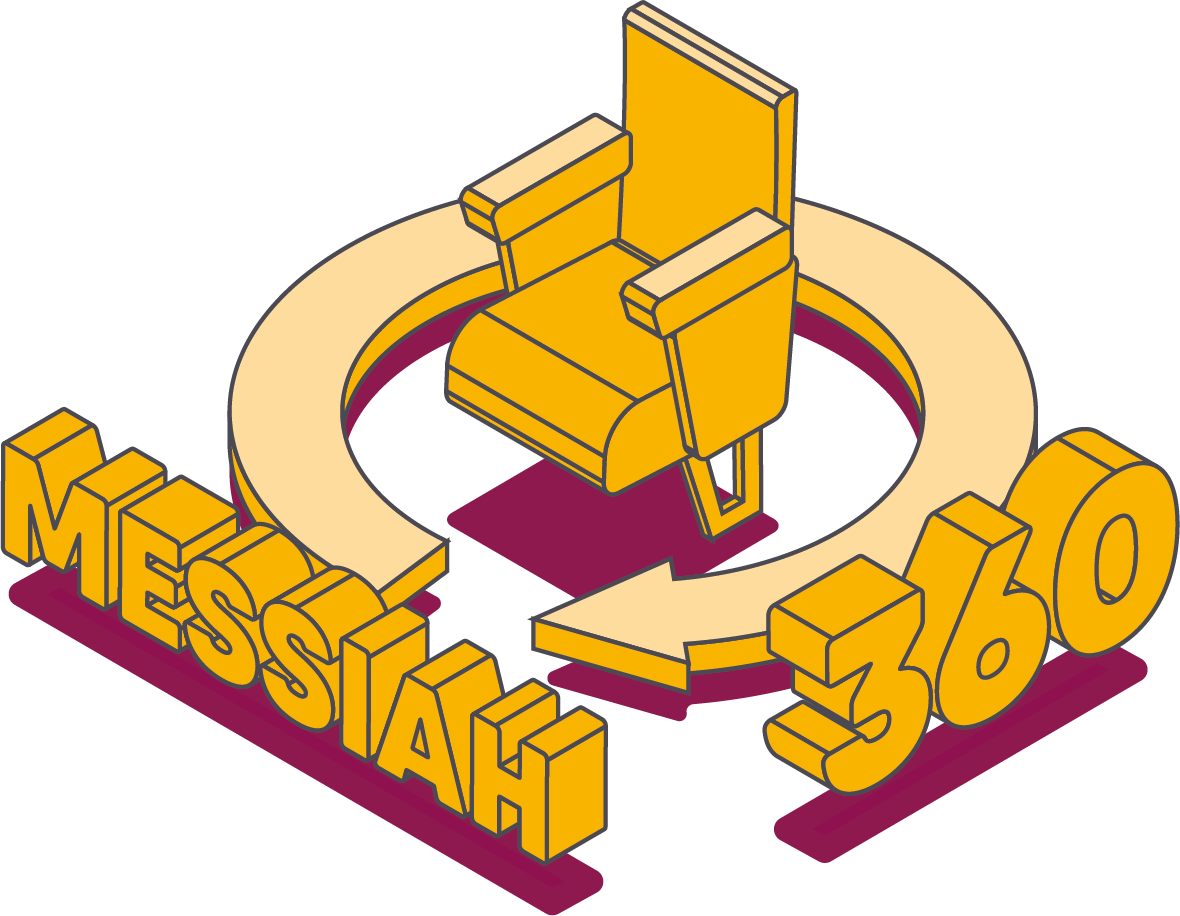 Messiah 360
17 December 2022
Fairfield Halls
Immersive Handel with you, the audience, placed in a ring around the orchestra to see the work from all angles.
Polo Piatti
composer and Artistic Director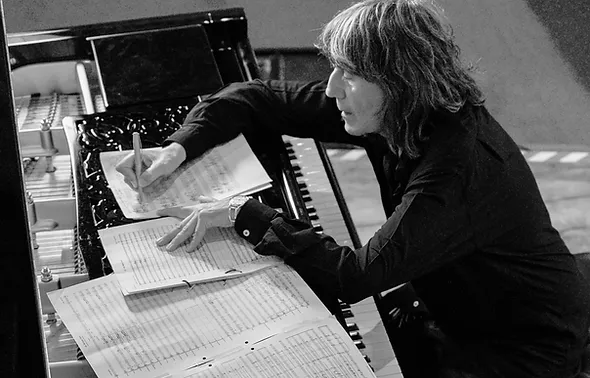 Polo Piatti is an award-winning British-Argentine composer and concert pianist, and one of the very few high-profile international musicians concentrating exclusively on the creation, performance, and promotion of melodic, universally appealing classical music. Piatti believes very strongly that tuneful music is able to generate deep positive emotions, and in doing so, contribute greatly to a much better world today. Some of his latest commissions include his 'Christmas Concerto' for Guitar & Orchestra his 'Old World Concerto' for Cello & Orchestra and very recently his Violin Concerto. Piatti is a member of the Royal Society Of Musicians Of Great Britain, the Ivors Academy, the British Music Writers Council and Patron of the British Music Society. He is published by Goodmusic Publishing and Impromptu Music. For more information please visit: polopiatti.com
Derek Carden
principal conductor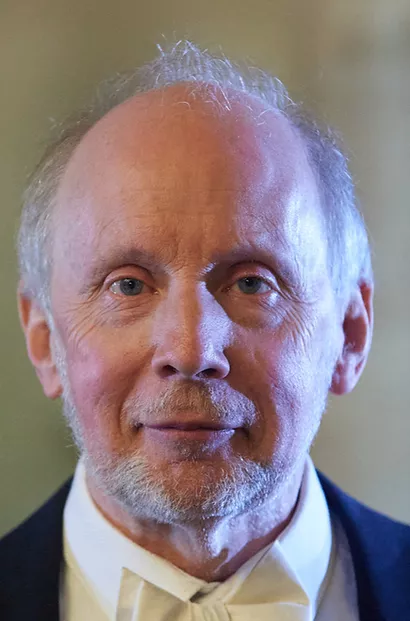 Derek Carden started his musical career as a cathedral chorister (Rochester), then reading music at Nottingham University and the London Opera Centre. He has had a career of conducting, répétiteuring, accompanying, and teaching, specialising in opera and church music. Derek has conducted over fifty operas from the standard repertoire, as well as many rare works. He has appeared throughout the UK, and abroad, recording with the Royal Scottish National Orchestra, a series of concerts nationwide with Sir Patrick Moore and several concerts with the Three British Tenors. In 2009 he conducted the inaugural Organ Concert at St Luke's, featuring Poulenc's 'Organ Concerto' played by Martin Baker, and the London Mozart Players. During the Summers of 2008 and 2012 he has been Musical Director of the Mountain Theatre, in Colorado, USA. In November 2010 he directed the first performance of an opera written especially for children 'Hello Mr Darwin!' composed by Paul Barker. More recently, Derek has conducted performances of 'Dido & Aeneas', 'Cox & Box' and 'Die Fledermaus' among others. Future plans include 'Madame Butterfly' and 'Amahl and the Night Visitors' (May and Dec. 2013, respectively). Derek has been the Principal Conductor of the Hastings Sinfonia since 2013.
Anne Rebecca Højlund
soprano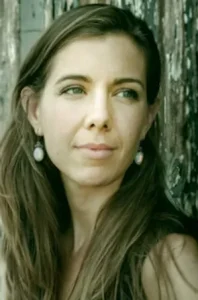 Soprano Anne Rebecca Højlund grew up in Denmark and received her earliest musical inspiration and education via gatherings in her large and musically gifted family, where cousins regularly perform large-scale choral works alongside professional baroque specialist orchestras and conductors. Experiencing great choral works up-close from an early age in such a special setting inspired Anne Rebecca to make music and singing her chosen path in life. In 2005 she moved to England to study and in 2008 she obtained a BMus (Hons) from Canterbury Christ Church University. After graduating, Anne Rebecca went on to study at Trinity Laban Conservatoire of Music and Dance from where she gained an MMus in Vocal Performance in 2012.
Since 2013 Anne Rebecca has worked regularly with Jenny Miller and her St. Leonards based opera company Barefoot Opera, where she has performed roles such as Micaëla in Carmen and Night and Second Woman in Purcell's Fairy Queen and Dido and Aeneas. Anne Rebecca has regularly performed as an oratorio soloist and has had the great privilege of singing soprano solo in several large cathedrals in Denmark with the Højlund Family Choir in Bach's St John Passion and Mozart's Requiem.
Ms Højlund is furthermore an experienced and passionate music educator and has since 2016 been Artist in Residence for ARK Schools Music where she has worked as a mentor and children's choir leader to deliver musical education and inspiration for children from diverse backgrounds. In this setting, Anne Rebecca has directed a Hastings based children's choir on stage at The Barbican as part of Ark Music's Gala involving 600 primary and secondary children from across the country. Anne Rebecca lives in East Sussex and is the busy and frazzled mother of three young children.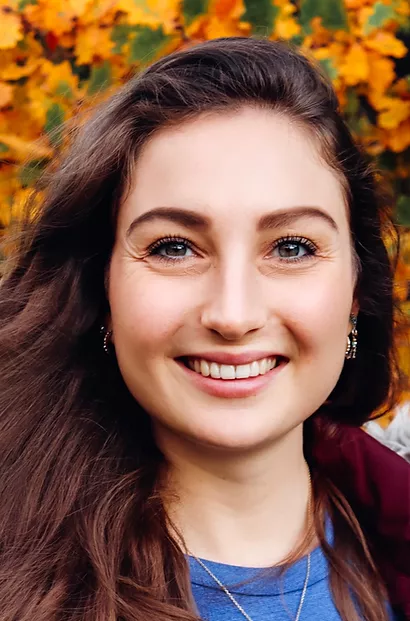 Rebekah Jones read music at King's College London and studied on the Masters course at the Royal College of Music as a Leverhulme Arts Scholar under the tutelage of Tim Evans-Jones. Her solo career highlights include the roles of the Angel (Elgar's Dream of Gerontius – Dorking Halls 2021), Mrs Lovett (Sweeney Todd – RCM Scenes 2020), Waitress/Mother (Greek – RCM scenes 2019), Alisa (Lucia di Lammermoor) with Fulham Opera, reprised at Grimeborn 2018, performances of Bach's B Minor Mass at St John's Smith Square (Winter 2021) and the St Endellion Music Festival (Easter 2017), Bach's St Matthew Passion at Chichester Cathedral (Easter 2019), masterclasses with Michael Chance and Sir Thomas Allen (RCM, Summer 2019) and performing as part of the Winter 2016-17 season at Shakespeare's Globe Theatre.
Rebekah regularly appears as a soloist with Pembroke College, Cambridge, the Covent Garden Chorus and the Vasari Singers, and with groups nationwide such as the Monteverdi Choir, Siglo de Oro, the choir of the OAE, the BBC Singers and the Marian Consort. She made her solo debut at the Haus für Mozart with the Monteverdi Choir in Summer 2021. Rebekah has performed also internationally as Solomon in Paris (2017) and at music festivals in Switzerland, Utrecht, Valetta, Gozo, Frankfurt and Bruges. Rebekah was selected to sing as a soloist in the Bach Cantata and Chamber music festivals at the RCM for two years running, and in June 2019 made her debut in the RCM International Opera School as The Grand Duchess (A Dinner Engagement).
As well as enjoying an exciting solo career, Rebekah is also an experienced educator. She works regularly with the National Youth Choirs of Great Britain, the London Youth Choir, Voces Cantabile Music, Cambridge University and the Muze Trust, and recently spent time delivering lessons and workshops in Thailand and Zambia.
Rebekah is grateful to have been supported by the Josephine Baker Trust and Nicola Jenkin. For more information please visit: rebekahjonesmezzo.com.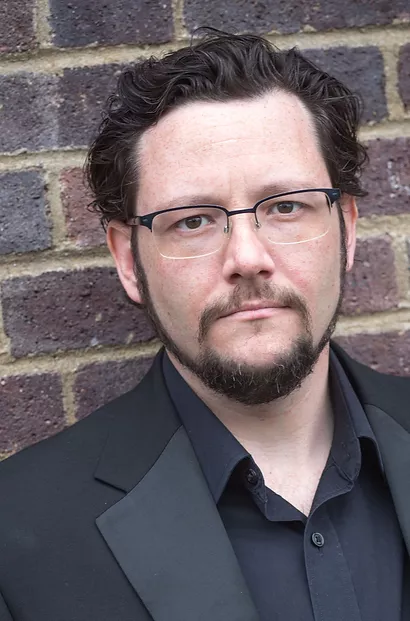 Matthew Pochin began his career as a chorister at Hereford Cathedral, where he later became a choral scholar and lay clerk. He went on to study with Marilyn Rees and Buddug Verona Jones at the Royal Welsh College of Music and Drama. He currently studies privately with Gavin Carr.
After several years working as a pastry chef, Matthew moved to South London in 2007 to continue his career as a singer. He has held positions at several churches across the city and currently sings with the choirs of St John's Wood Parish Church and Belsize Square Synagogue. He also sings regularly with the choirs of HM Chapel Royal, Hampton Court and St Mary-le-Bow in the City of London.
Matthew performs as an oratorio and consort soloist across the UK and Europe. Recent engagements include Renaissance lieder by Ludwig Senfl with the Linarol Consort of Viols, Serenade for Tenor Horn and Strings (Britten) and Carmina Burana (Orff). He gives regular recitals of Romantic lieder and English song, including works by Schubert, Schumann, Strauss, Britten, Finzi and Gurney. Matthew has also recorded for the BBC, performing Nïne otpushchayeshi (Now lettest thou thy servant depart in peace) from Rachmaninoff's All Night Vigil for a documentary on the composers life. He can be heard on two upcoming recordings of early English music; the complete "Sacred Hymnes" of John Amner with the Dublin Consort and Fretwork to be released on Rubicon Classics and a recording of works by Thomas Tallis for men's voices with the Gentlemen of HM Chapel Royal, Hampton Court on the Resonus Classics label.
Matthew is a founder member and Artistic Director of Scaramella, specialising in music for men's voices from the Renaissance to modern close harmony. He also researches and prepares new performance editions and arrangements for the group.
He is a member of the unique Jewish barbershop group bOYbershop, performing traditional Jewish liturgical music, folksongs as well as close harmony standards and original comedy songs. In recent years the group have released an album of traditional Sephardi and Ladino melodies, toured to Strasbourg for interfaith festivals and have sung for the Chief Rabbi and Holocaust survivors.
Although he rarely bakes cakes anymore, much to the disappointment of his wife, Matthew still enjoys cooking, especially in the great outdoors. More information can be found here.
Eleanor Grant
junior soprano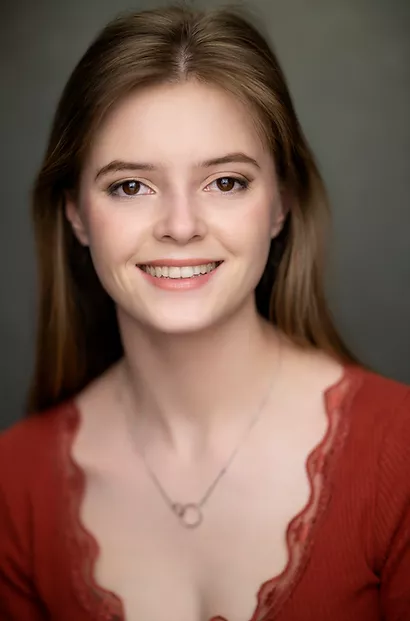 Hailed as "one of Britain's greatest talents" (Hollywood in Vienna 2019), Eleanor Grant is an accomplished singer, double bassist and bass guitarist, holding versatility at the core of her identity. Born into a musical family (her parents Simon Grant and Jacqueline Barron are both professional singers), she was educated at Queenswood School, Herts (music and drama scholar) and is now a full time student at the Royal Academy of Music (double bass scholar). In 2016 she was chosen to play alongside members of the BBC Symphony Orchestra at The Last Night of the Proms (RAH) and has recently worked with the Orion Orchestra and Echo Ensemble. She has played under the baton of prestigious conductors, including Ed Gardner, Sir Mark Elder, Gustavo Dudamel, and Sakari Oramo. Theatre productions (double bass/bass guitar) include Sondheim's Into the Woods (RADA), and Jason Robert Brown's The Last Five Years (Minack Theatre 2020).
Alongside her double bass studies, Eleanor is a keen songwriter, influenced by jazz, pop and soul, and is currently working on her own album. As a singer she has recorded for composers such as Rachel Portman, Alan Menken and top record producer, Guy Chambers. She sings on the soundtracks of several films, including Dream House (soloist opening titles), Eurovision Song Contest: The Story of Fire Saga, Cinderella, and Disney's live-action remake of Aladdin. She made her solo debut with English National Opera (2012) in Jacob Lenz (Hampstead Theatre) and in June 2016 she appeared in Tosca, playing the part of the Shepherd Boy at Chiswick House 'summer sessions' opera series.
In 2018 Eleanor was the vocal soloist in The English Patient LIVE (Avex Classics), film with live orchestra (RPCO) at the Royal Albert Hall. Eleanor has also performed The English Patient at the Shanghai Oriental Art Centre with the Shanghai Philharmonic Orchestra. Eleanor made her solo debut with the BBC Concert orchestra, singing The Way of Light by Nigel Hess, available on iTunes, Apple Music and multiple streaming platforms: orchid-music.lnk.to/nigelhess. Eleanor is also an experienced actress. She has worked at Shakespeare's Globe Theatre (Henry VIII) and on television (BBC TV's Chucklevision). She stars in the film Nativity! 2 released in cinemas in November 2012. More info can be found here.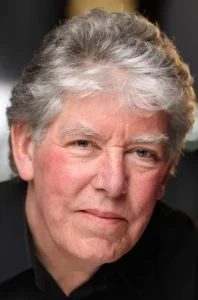 Stephen's is a basso cantante, with a voice dark in colour and bright in timbre. He made his professional debut in 1992, since when he has built up an enviable reputation in opera, concert and recital work.
Stephen graduated in economics from Christ's College, Cambridge, and began his singing studies at the Guildhall School of Music and Drama with Ellis Keeler, where he was a student on the Post-Diploma Vocal Training course. After graduating from the Guildhall he subsequently studied with Vera Rosza, Madge Stephens, Dennis Wickes, Angela Hickey, Neil Howlett, Marie McLaughlin and Brindley Sherratt. Stephen has also participated in Masterclasses at the Britten-Pears School with John Carol Case, Sir Peter Pears, Paul Esswood, Galina Vishnevskaya, Steuart Bedford, Colin Graham and Nancy Evans, and at Brereton was a student of Horst Gunter.
Since 1992 Stephen has performed for many opera companies and choirs, both in the UK and abroad. Notable debuts include the Royal Festival Hall as Christus in Bach's St John Passion, Don Fernando in Fidelio with Scottish Opera, and in Pfitzner's Palestrina with the Royal Opera.
Stephen now combines his performing career with a thriving teaching practice from his studio in Lincoln. For more information you can visit: stephenholloway-bass.co.uk
Hastings Sinfonia
orchestra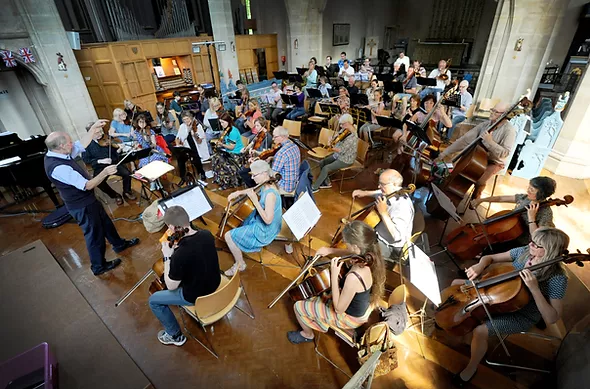 Formed by local professional and talented amateur musicians, they pride themselves on being friendly and welcoming. Founded in 2012 by local composer and pianist Polo Piatti, Hastings Sinfonia performs music that is popular and easy to listen to, they include old classics, popular works, film music, opera highlights and new melodic works by living composers, their concerts are therefore ideal for people new to classical music as well as serious music lovers and normally perform to packed venues. Hastings Sinfonia enjoys taking part in community events such as the Hastings Midsummer Fish Festival and Pirates Day celebrations and was one of the hundred orchestras that took part in the Battle Of The Somme Centenary Tour.
London Euphony Choir
choir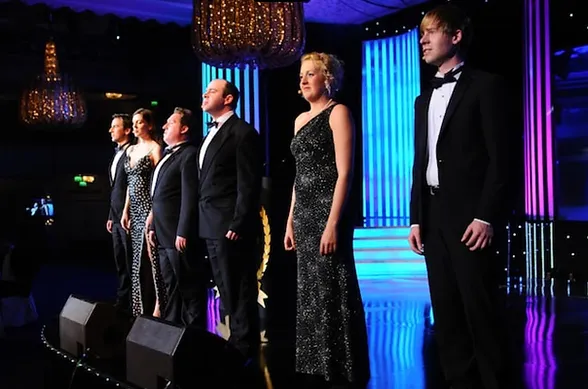 Euphony Voices were founded by Kathleen Linton-Ford in 2006. Their unique sound combines soloist-quality voices with a perfect blend. Singers include former Oxbridge choral scholars, current lay clerks, and graduates of the world's top conservatoires. The individual singers also work for choirs including the BBC Singers, Monteverdi Choir and Polyphony; and opera companies including Welsh National Opera, Opera Holland Park and Grange Park Opera. The choir have had several new pieces written for them, and recently recorded a CD of traditional hymns coupled with new lyrics. They have been featured on Absolute FM.
St Richard's Catholic College Choir
choir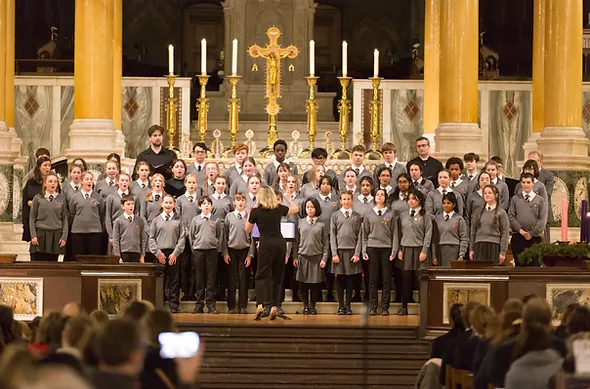 With around 80 pupils who contribute weekly to performances, rehearsals, liturgical services, masses and concerts. They make their way down to the weekly rehearsals armed with beautiful voices and a whole lot of enthusiasm. Thankfully, our school has a wonderful singing culture established; singing is something that is celebrated and encouraged throughout the year in groups. The choir sings a wide range of different repertoires including musical theatre, jazz, pop, classical, hymns, Taize, and thoroughly enjoys the challenge of 4 part choral works. They are thrilled to be performing the wonderful multi-faith oratorio alongside Polo Piatti and the London Mozart Players.