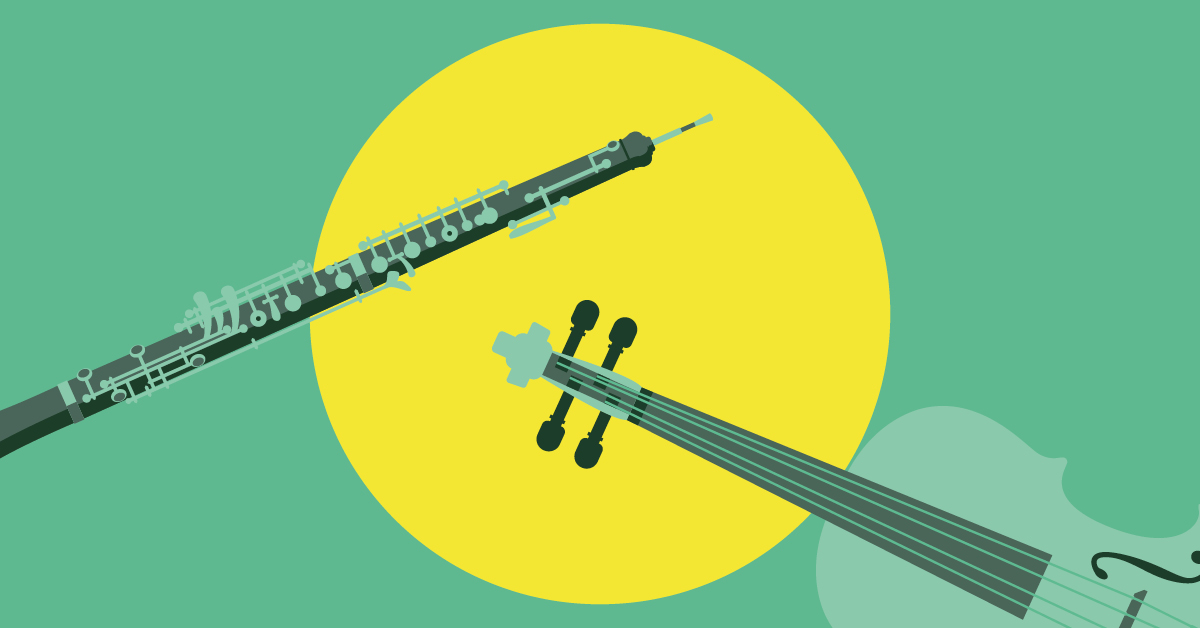 Music from the master composer with the winner of Croydon Performing Arts Festival
For over a hundred years, the only oboe concerto Mozart wrote was thought to be lost, despite its popularity in his lifetime. He wrote it for the new oboist in the Salzburg archbishop's orchestra, Giuseppe Ferlendis, in 1777, but it made a greater sensation in the hands of Friedrich Ramm, oboist of the reknowned Mannheim orchestra. Writing that Ramm was "quite crazy with delight" with the concerto, Mozart said, "It is now Ramm's cheval de bataille [warhorse]." However, the warhorse was believed lost after a copy was sent to Haydn's oboist in the Esterháza orchestra in 1783. In 1920 it was rediscovered in a lone bass part marked "Concerto in C/Oboe Principale" by the director of the Salzburg Mozarteum archives, who recognized it as a transposition of Mozart's familiar flute concerto in D major. It turns out that it was the flute concerto that was the remake, a recycled transposition for an amateur French flutist when Mozart was desperate for money in Paris in the winter of 1777-78, leaving the final tally of Mozart flute/oboe concertos at one-all.
The first movement bears Mozart's unusual marking "Allegro aperto" (open allegro), suggesting a bold and energetic tempo consistent with the brightly tuned key of C Major. The opening ritornello is concise and ends with a repeated question-and-answer "tag" that articulates the sections of the form. Throughout the concerto, Mozart often accompanies the oboe solo with the first and second violins alone, creating a floating and transparent fabric beneath the solo line. The second theme, introduced by three sustained notes, momentarily halts the momentum, but pulsations in the bass and violins maintain a consistent rhythmic energy throughout the movement. Mozart's writing for the oboe parallels his bravura arias for soprano, exploiting contrasts in tone color with wide leaps from the bottom to the top of the range and fluid scale-wise passagework.
The second movement is equally operatic, with a lyrical oboe melody in balanced phrases that "breathe" vocally. It is an expressive "song without words" in the sensitive, or empfindsamer style. Four years after he writes the oboe concerto, the playful theme of the rondo finale reappears in Blonde's aria in Abduction from the Seraglio, "Welche Wonne, welche Lust" (What bliss, what pleasure now reigns in my breast.) Mozart riffs on the opening phrase in fugal imitation, perhaps a good-humored jape of what was known as the "serious" or "learned" style.
(c) Bruce Lamott
Mozart Violin Concerto no.3

Wolfgang Amadeus Mozart (1756–1791)
Concerto for violin and orchestra in G, K216
I             Allegro
II            Adagio
III           Rondeau: Allegro
If one did not know Mozart to have been an outstanding virtuoso pianist, his 23 piano concertos, which make high demands on the interpretative artist, provide the evidence for this. Mozart was not, however, merely a celebrated keyboard player, but also (during his years at Salzburg) a violinist of repute, who on many occasions played concertos by himself and other composers. Leopold Mozart had not failed to instruct his universally gifted son in violin playing, although Mozart himself did not take his ability as a violinist very seriously.
Of Mozart's seven violin concertos, five were written in 1775; K216, in G, was composed in September of that year. There has been much speculation on how one is to account for the intense interest which Mozart showed in the violin concerto. It is, however, fairly certain that he wrote the concertos for himself and possibly also for Antonio Brunetti, an Italian who was employed as solo violinist at the court of the Prince-Archbishop of Salzburg. Mozart had since 1770 been leader of the orchestra maintained by that archbishop, whom he came to hate to vehemently. As such, it was his duty to take part in court concerts, and not to neglect the violin, therefore he was in the habit of practising regularly.
In Mozart's time the Austrian violin concerto belonged entirely to the sphere of superior entertainment music, and Mozart's violin concertos are no exceptions in this respect; high thought their artistic quality is, they were composed with the intention of entertaining and giving pleasure. There is a clear relationship between his violin concertos and his serenades, divertimentos and cassations; some of the serenades contain what are virtually violin concertos. It is therefore not surprising that many motives and turns of melody with which we are familiar from his Salzburg serenades also figure in his violin concertos; a similar musical ethos is often unmistakable.
Although the concertos cannot be compared in matters of violin technique with those of Paganini, they nevertheless demand a high level of ability, and demonstrate impressively the extent of Mozart's own facility as a violinist. It is true that in Mozart the virtuosity is always coupled with a cantabile line so that brilliance constantly takes on expressive qualities, passage work often being blended with the unfolding of melodic ideas. There is no doubt that in their grace, innocence, sensitivity and serenity these concertos are unique in the contemporary repertoire.
Mozart's concerto movements are distinguished above all by a prodigal abundance of contrasting ideas, each with its clearly defined character, which are brought together with wonderful skill. This is certainly the case in the opening movement of the G major concerto, K216. Here the soloist is not content to take over the thematic material which has been presented initially by the orchestra, but introduces many new ideas. Thus, for example, the development section, which carries the music the music into minor keys, is based entirely on fresh motives that also permit dialogue between the solo violin and oboe.
The adagio has given rise to numerous expressions of warm appreciation, and it certainly justifies them, because it is one of the most beautiful movements of "middle period" Mozart – a notturno with muted strings (the oboes here are replaced by flutes) and magnificent flowing melodies for the solo violin.
In the final Rondo, a colourful succession of contrasting ideas pass by in review. Two of the sections stand out particularly as regards their tempo and rhythmic character: a gavotte-like Andante in G minor, in which the accompanying strings play pizzicato, and an Allegretto in folk-song style which gives a glimpse of the Strassburger, a dance tune very popular at the time, which the Mozarts mentioned on several occasions in letters.
© Elizabeth Boulton
WOLFGANG AMADEUS MOZART (1756-1791)
Symphony No. 29 in A, K201
I           Allegro moderato
II          Andante
III         Menuetto
IV         Allegro con spirito
Count Hieronymus Colloredo, whom Mozart served as the leader of his orchestra, was elected Archbishop of Salzburg in March 1773. The happy atmosphere that had distinguished the reign of his predecessor was a thing of the past. Colloredo lost no time in curtailing the comparative freedom of his musicians and the other members of his miniature court. Mozart's father soon began looking for a more liberal employer, not so much for himself (he also played violin in the Salzburg orchestra) as for his son Wolfgang. During their concert tour in Italy in 1772 he had tried hard to secure a post for him, but without success. He had no better luck in Vienna where he went with his son in the summer holidays of 1773. Since none of the plans materialised, there was nothing left for them but to return to Salzburg.
However, Mozart was 17 years old at the time, and conditions of employment were not his main concern. While in Vienna, he was too busy listening to new music to worry about the future. He heard the latest compositions of Gluck and Dittersdorf, and the new instrumental works of Haydn left a profound and lasting impression on him.
Back in Salzburg Mozart produced a number of masterpieces in rapid succession. They included a group of four symphonies, among them Symphony No. 29. Most of his earlier symphonies had consisted of three movements in the tradition of the Italian overture. Now, in this symphony, he adopted the new Viennese form by adding a minuet and trio and by enlarging the proportions of the other three movements. Of these, the Andante is like an aria, played in long tender phrases by muted violins, while the final Allegro deserves the additional indication con spirito as much as any of Mozart's symphonic movements. As a whole the work has such well-balanced proportions and is so full of the happiest inventions that it does not give the impression of being the result of an experiment. Indeed, it sounds as if Mozart had already spent a lifetime in perfecting the musical form of the Viennese symphony.
© Stefan de Haan
Violin 1
Ruth Rogers
Nicoline Kraamwinkel
Nicola Gleed
Nemanja Ljubinkovic
Edward McCullagh
Violin 2
Jessica Coleman
Jayne Spencer
Rosemary Henbest
Stephen Rouse
Viola
Judith Busbridge
Sophie Renshaw
Christine Anderson
Cello
Sebastian Comberti
Sarah Butcher
Double Bass
Benjamin Russell
Oboe
Christopher O'Neal
Vanessa Howells
Horn
Andrew Budden
Martin Grainger
Chief Executive Flynn Le Brocq
Concerts
Concerts & Orchestra Manager Sam Every
Orchestra Fixer Liam Kirkman
Librarian Alex Mackinder
London Borough of Culture Production Team
Producer Sophie Branscombe
Director Thomas Guthrie
Development
Business Development Manager Ceri Sunu
Fundraising & Operations Peter Wright
Fundraising Consultant Paul Hudson
Partnerships Director Trudy Wright
Marketing
Senior Marketing & PR Manager Anna Bennett
Digital Marketing Manager Charles Lewis
Marketing & Events Coordinator Jessica Peng
Finance
Bookkeeper Debbie Charles
Leader sponsored by Debbie Beckerman & Keith Jones
Leader sponsored by Anonymous
Co Leader sponsorship vacant
First Violin 3 sponsored by Liz and Alistair Milliken
First Violin 4 sponsored by John and Rosalind Crosby
First Violin 5 sponsored by Christine Robson
First Violin 6 sponsored by Della Brotherston
First Violin 7 sponsorship vacant
First Violin 8 sponsorship vacant
Principal Second Violin sponsored by Geoffrey Shaw
Second Violin 2 sponsored by The Angel Family
Second Violin 3 sponsored by Keith Ball
Second Violin 4 sponsored by Alastair Fraser
Second Violin 5 sponsorship vacant
Second Violin 6 sponsored by Catherine Shaw
Principal Viola sponsored by Mark and Vanessa Petterson
Co Principal Viola sponsored by Raymond Calcraft
Viola 3 sponsored by Gill Cox
Viola 4 sponsored by Stuart & Joyce Aston
Principal Cello sponsored by Anonymous
Co Principal Cello sponsored by Jeffrey and Sophie Prett
Cello 3 sponsored by Gillian Noble
Cello 4 sponsored by Richard Morgan
Cello 5 sponsored by Colin and Helen Snart
Principal Double Bass sponsored by John Clarke
Co Principal Double Bass sponsored by The Bristow Family
Principal Flute sponsorship vacant
Sub Principal Flute sponsored vacant
Principal Oboe sponsored by Pat Sandry
Co Principal Oboe sponsored by Sean Rourke
Sub Principal Oboe sponsored by Geoffrey & Joy Lawrence
Principal Clarinet sponsored by Derek and Deirdre Lea
Sub Principal Clarinet sponsored by Graham Harman
Principal Bassoon sponsored by Sandra and Anthony Linger
Sub Principal Bassoon sponsored by Barbara Tower
Principal Horn sponsored by Chris Harman
Sub Principal Horn sponsored by Julia James
Principal Trumpet sponsored by Ishani Bhoola
Sub Principal Trumpet sponsored by Cynthia Harrod-Eagles
Principal Trombone sponsorship vacant
Sub Principal Trombone sponsorship vacant
Principal Timpani sponsored by Cynthia Harrod-Eagles
Principal Percussion sponsorship vacant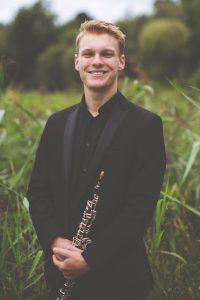 Growing up in Glasgow under the tutelage of Stephen West, Chris Vettraino was a member of the National Youth Orchestras of Scotland, the National Children's Orchestras of Great Britain, and the National Youth Orchestra. He attended the International Oboe Course of Corfu in 2017 and 2018 studying with Thomas Indermuhle and Spyros Kontos and in 2018, was awarded a full scholarship to the Royal Academy of Music. During his time there he played principal oboe with all of the Academy's major orchestras and won both the Academy's Oboe Prize and Cor Anglais Prize. In July 2022, he graduated with First Class Honours.
Chris has played with the Philharmonia Orchestra, the Royal Northern Sinfonia, and the Knussen Chamber Orchestra. He is also an LPO Foyle Future First for the 2022/23 season. He has worked with esteemed conductors such as Sir Mark Elder, John Wilson, Alpesh Chauhan, Jessica Cottis, Ilan Volkov, Sir George Benjamin, Elim Chan, Thomas Ades, Ryan Wigglesworth, and Marin Alsop.
Chris made his concerto debut aged 14 with the Junior Royal Conservatoire of Scotland Symphony Orchestra and went on to perform as soloist with the West of Scotland Schools Symphony Orchestra, before returning to JRCS to perform the Strauss Oboe Concerto in his last year there. He gave his first London concerto performance alongside the Campanella Orchestra in July 2021, and will be performing the Mozart Oboe Concerto with the London Mozart Players in January 2023.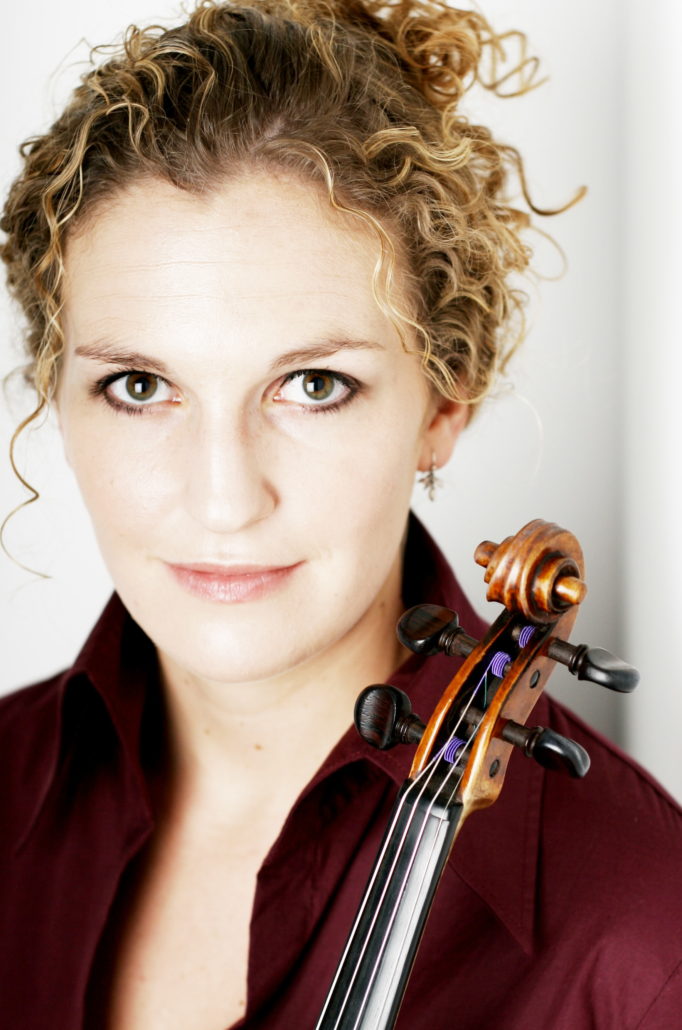 Born in London in 1979, Ruth Rogers began violin lessons at the age of five. In 1997 she was awarded a Foundation Scholarship to the Royal College of Music to study with Itzhak Rashkovsky, where she won many major prizes and awards. Ruth graduated in 2001 with First Class Honours and was awarded the Tagore Gold medal – the College's highest accolade – by HRH The Prince of Wales. Further study followed in the Netherlands with Herman Krebbers.
As a soloist, Ruth's playing has been described as "not calculated in any sense, her performance style and technique so assured that the music flows as a natural consequence of innermost understanding. Ruth Rogers must be one of the most gifted young violinists in Britain." (Musical Opinion.) Winner of the prestigious Manoug Parikian Award and chosen as a 2004 Young Artist by the Tillett Trust, Ruth also reached the Finals of the YCAT competition, Royal Overseas League, and the BBC Radio 2 Young Musician of the Year. She gave her London debut recitals at the Wigmore Hall and the Purcell Room in 2003 and has also appeared as a soloist at the Royal Albert Hall, St John's Smith Square and many other venues.
From 2008 until 2012 Ruth was the co-leader of the Bournemouth Symphony Orchestra. Ruth also performs with the John Wilson Orchestra. In March 2015 Ruth was appointed as one of the Leaders of the London Mozart Players. She regularly guest leads the Scottish Chamber Orchestra, City of Birmingham Symphony Orchestra, BBC Philharmonic Orchestra, Royal Scottish National Orchestra and Aurora Chamber Orchestra and has appeared in principal roles with the Hallé, Philharmonia and RLPO. She has led orchestras under the batons of such maestros as Lorin Maazel, Daniele Gatti, Sir Colin Davis and Sakari Oramo, and has performed concertos with the City of London Sinfonia, City of Oxford Orchestra, London Strings, and New London Soloists Orchestra.
As chamber musician, Ruth has performed at the Aldeburgh and Bath Festivals with the Tate Ensemble and with pianist John Lill in Shostakovich's piano quintet. She is a member of the Iuventus String Quartet and the Aquinas Piano Trio and has appeared at the Wigmore Hall with the Nash Ensemble. In February 2009 Ruth reached the final of an International Duo Competition with Martin Cousin – the Franz Schubert and Modern Music International Competition which took place in Graz, Austria. They were one of five duos in the final, chosen from thirty-seven participating duos.
Ruth was chosen personally by Lorin Maazel to perform with the tenor Andrea Bocelli in a series of concerts, which has led to television and radio broadcasts and further concerts worldwide at such venues as the Pyramids in Cairo, the Acropolis in Athens, and the Piazza del Campo in Siena. They performed together at the Royal Albert Hall with the English Chamber Orchestra for the Classical Brit Awards. Ruth has given recitals at the Brighton, Buxton, Harrogate and Warwick Festivals thanks to the Tillett Trust. She has given recitals with Martin Cousin in Indonesia and Thailand.
In 2006 Ruth played to orphans, refugees, malaria patients and land-mine victims on the Thai-Burma border and in 2008 she went back there again with the Iuventus Quartet. In February 2006, Ruth's debut recital CD was released. Recorded with pianist Sarah Nicolls, it features works by Handel, Elgar, Ginastera, Massenet, Fauré, Kreisler and Kroll. The CDs are £10 each and you can order copies by emailing info@ruthrogers.net with your name, address, telephone number, and the number of copies requested. Proceeds from the CD sales will go to help those in need on the Thailand-Burma border. Ruth has also recorded Piazzolla's 'History of the Tango' with guitarist Morgan Szymanski, and released several discs as a member of the Aquinas Piano Trio.