PRESS RELEASE: Timothy Henty presents The Grounded Conductor, a web series about the issues facing a conductor in today's world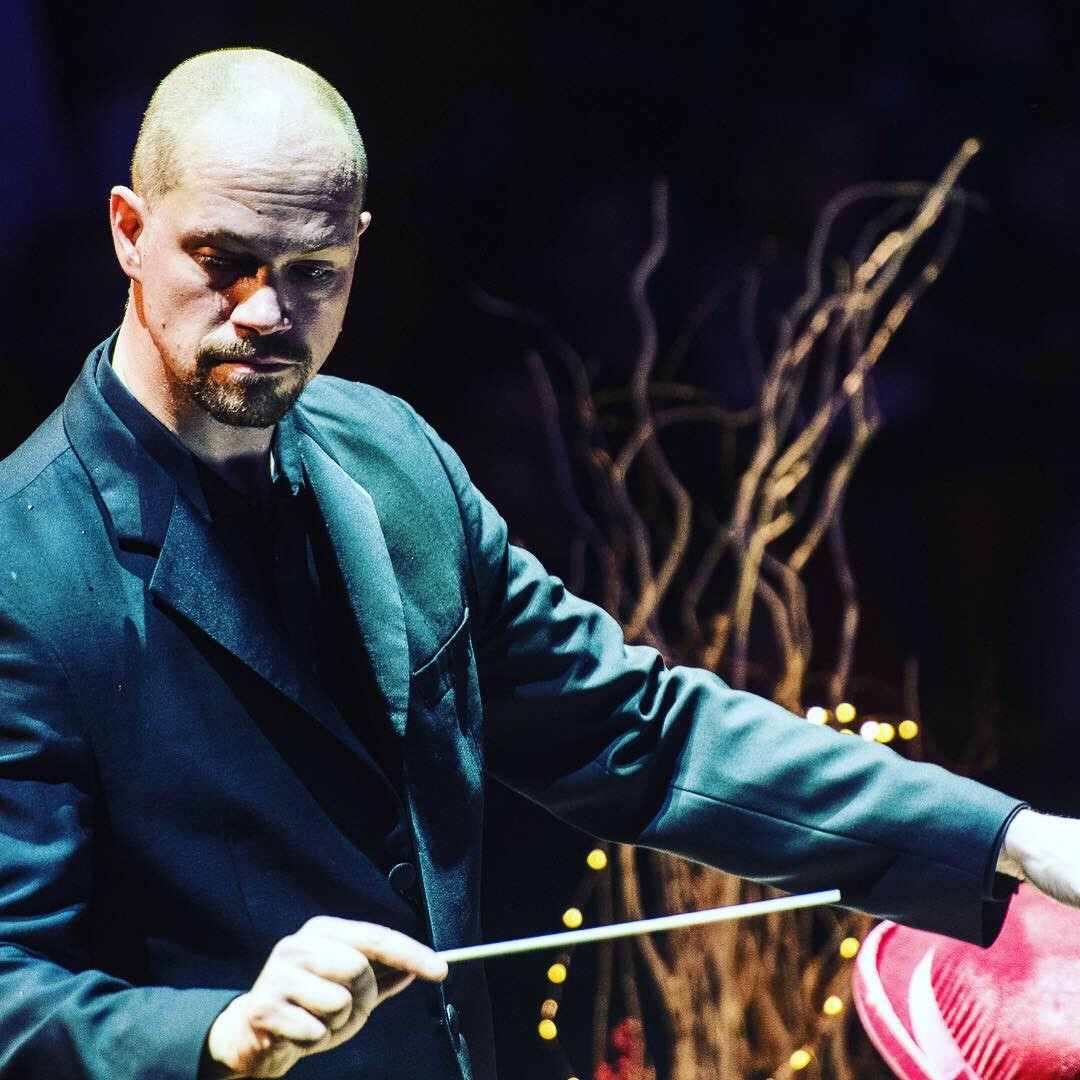 PRESS RELEASE
London Mozart Players' digital programme continues with a film series delving into what it means to be an orchestral conductor today.
Timothy Henty presents the series, exploring the conductor's theatre craft, the challenges of conducting for ballet, opera and family audiences, and what makes a conductor great to work with.
The first film will be released on Wednesday 13 May.
Timothy will be joined by industry experts, including Sir Antonio Pappano, stage directors Amy Lane and Cal McCrystal, and Scottish Ballet Director Chris Hampson.
The series is part of At Home with LMP, the orchestra's online programme.
At Home with LMP continues with exclusive performances, new commissions, interviews and more creative collaborations between world-class musicians.
Over one month ago the London Mozart Players launched At Home with LMP, showing how they're staying busy through lockdown with rich digital content to keep audiences engaged and entertained.
With a handful of new videos every week, At Home with LMP encompasses chamber music recitals, commissions of new music, Mozart deep-dives, family concerts – narrated with the help of BAFTA fellow Joanna Lumley – never-seen-before Facebook-live recitals every Saturday and a multi-track realisation of Mozart's 'Jupiter' Symphony.  The creativity and agile talents of the players have attracted high-profile collaborators and media attention, with LMP-commissioned Homespun Miniatures, composed by Alex Woolf, receiving premiere performances on Channel 4 News and BBC Radio 4 Front Row.
In the LMP's #ThursdayThoughts series, conductor Timothy Henty recently made a film explaining how to sync up a live orchestra with a movie rolling in the background. The project has inspired The Grounded Conductor, a series of films about what it means to be a conductor today, where Timothy draws on his expertise conducting ballet and opera in theatres and his work with jazz and pop artists.
The Grounded Conductor
Wed 13 May Timothy focuses on what it means to work as a conductor in a theatre, collaborating with stage managers, directors and choreographers. The film includes interviews with Royal Opera House star Sir Antonio Pappano, Scottish Ballet Director Chris Hampson, Director of the Copenhagen Opera Festival Amy Lane and ENO Gilbert & Sullivan mastermind Cal McCrystal.
Wed 20 May Timothy investigates the challenges of conducting an orchestra in the context of jazz and pop. He interviews artists including jazz singer Clair Martin OBE, Broadway star Kim Criswell and German singer-songwriter Max Mutzke.
Thu 28 May Conductors today also make music to captivate audiences of families and children. Timothy speaks to animateurs Alasdair Malloy and Kevin Hathway, who are both hard at work designing experiences for the youngest generation of music-lovers.
Thu 4 Jun  Asking 'What makes a conductor great?', Timothy draws on the experiences of colleagues Rodney Friend MBE, LMP principal cellist Sebastian Comberti, soprano Dame Felicity Lott and Neil Thomson, Principal Conductor of the Philharmonic Orchestra of Goiás, Brazil.
Timothy says: 'At Home with LMP has been so inspiring to watch. I was honoured to be invited to take part and have used this great opportunity to try and shine a light on some aspects of a conductor's career that aren't often talked about. I hope it'll be interesting to anyone who loves stylistic diversity in their musical diet.' Timothy began his relationship with the LMP in 2019, when he made his debut with them at the newly refurbished Fairfield Halls in Croydon, conducting Howard Blake's score for The Snowman live-to-picture.
At Home with LMP continues with exclusives from saxophonist Jess Gillam, playing Milhaud on Wednesday 6 May,  live #SaturdaySessions broadcast to Facebook, and an exploration of Mozart's Clarinet Concerto with Michael Collins, already begun this week, and delving into the adagio and finale on Monday 4 and Monday 11 May.
Starting Sunday 3 May, orchestra leader Ruth Rogers and principal cellist Sebastian Comberti will present Sofa Sundays, a new strand of At Home with LMP, where they will catch up with artists and long-standing friends of the orchestra, including Dame Felicity Lott.
For further information please contact: Jo Carpenter at jo@jocarpenter.com