Hit Replay: Emma Harding's Top 5 Tracks
London Mozart Players bassoonist Emma Harding shares five pieces of music she never tires of and how she discovered them.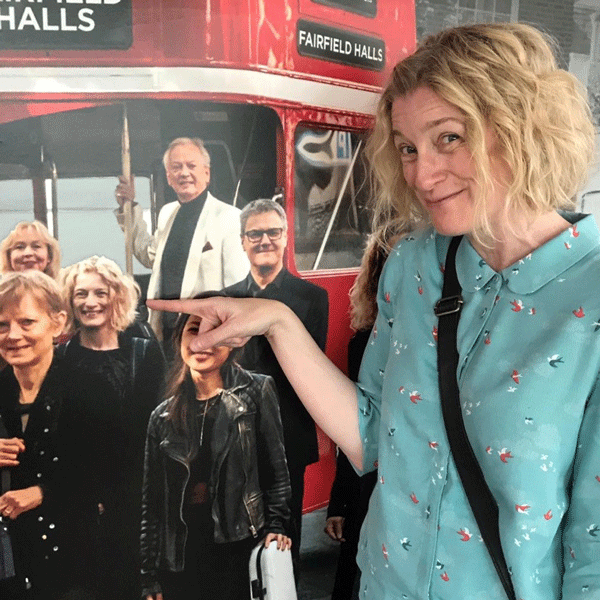 Emma at the orchestra's 2019 return to Fairfield Halls
Mendelssohn Symphony No 4 in A major, 'Italian', 1st movement

The Italian Symphony was in the final concert that I played before the lockdown began. It was Howard Shelley's birthday concert at Grayshott. We were all very aware that it might be the last concert we would do together for some time, which made this an even more emotional evening. This is the most joyful of music which always lifts my spirits.
Stravinsky Dumbarton Oaks
This is a chamber symphony so only has three woodwind players – flute, clarinet and bassoon. It is super rhythmic and extrovert, extremely fun to play!
Did you know? In 1962, Igor Stravinsky conducted the LMP in the Festival of Athens in a concert of his own music.
Strauss Don Juan
This was the first Strauss tone poem that I encountered. We played it in a wind and brass orchestral repertoire class in my first year at the Royal Northern College of Music. I was blown away by its structure and sound. I have been very lucky to have played this and the other tone poems professionally and it is always amazing to be sat in the middle of it all.
Mozart Symphony No 41 in C major, 'Jupiter'
This is my favourite Mozart symphony. I have many happy memories of playing this with my LMP colleagues.
Ravel La Valse
I find this to be one of the most exhilarating pieces to play in an orchestra. I love the whoosh of the changes of speed and dynamics. The sense of freedom and French joie de vivre lifts me every time I hear or play it. Very necessary right now.