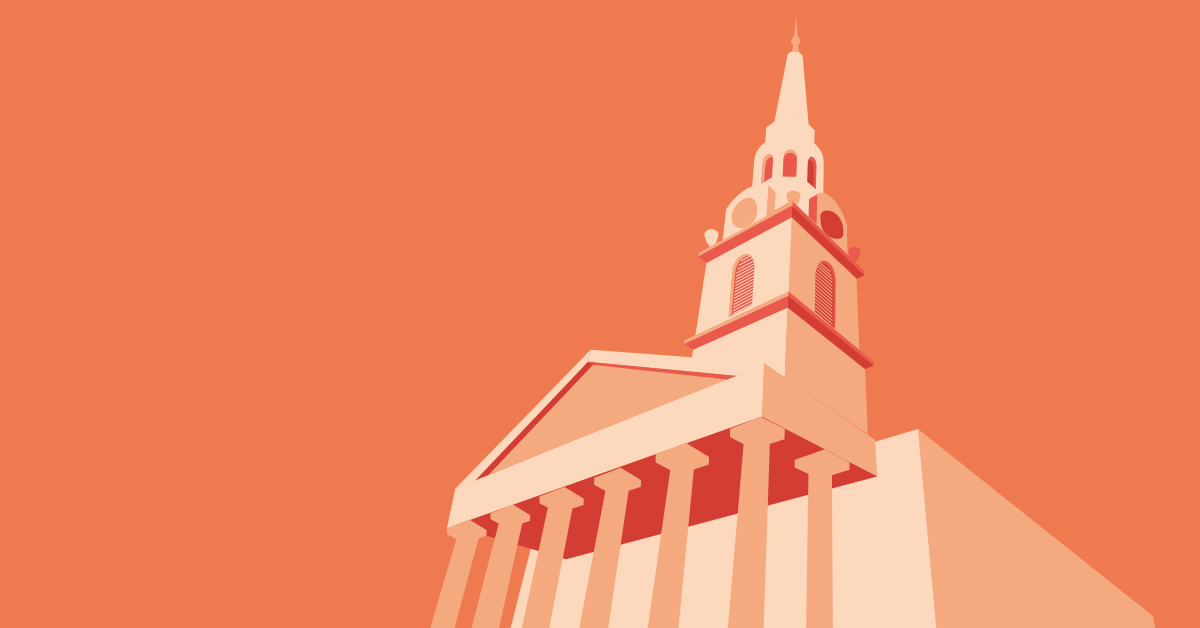 The Lark Ascending
21 October 2022
St Martin-in-the-Fields
A work that is full of folk tunes and a soaring violin melody which evokes a delicate image of a carefree lark flying over the rolling British countryside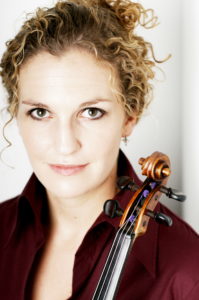 Ruth Rogers
leader
Born in London in 1979, Ruth Rogers began violin lessons at the age of five. In 1997 she was awarded a Foundation Scholarship to the Royal College of Music to study with Itzhak Rashkovsky, where she won many major prizes and awards. Ruth graduated in 2001 with First Class Honours and was awarded the Tagore Gold medal – the College's highest accolade – by HRH The Prince of Wales. Further study followed in the Netherlands with Herman Krebbers.
As a soloist, Ruth's playing has been described as "not calculated in any sense, her performance style and technique so assured that the music flows as a natural consequence of innermost understanding. Ruth Rogers must be one of the most gifted young violinists in Britain." (Musical Opinion.) Winner of the prestigious Manoug Parikian Award and chosen as a 2004 Young Artist by the Tillett Trust, Ruth also reached the Finals of the YCAT competition, Royal Overseas League, and the BBC Radio 2 Young Musician of the Year. She gave her London debut recitals at the Wigmore Hall and the Purcell Room in 2003 and has also appeared as a soloist at the Royal Albert Hall, St John's Smith Square and many other venues.
From 2008 until 2012 Ruth was the co-leader of the Bournemouth Symphony Orchestra. Ruth also performs with the John Wilson Orchestra. In March 2015 Ruth was appointed as one of the Leaders of the London Mozart Players. She regularly guest leads the Scottish Chamber Orchestra, City of Birmingham Symphony Orchestra, BBC Philharmonic Orchestra, Royal Scottish National Orchestra and Aurora Chamber Orchestra and has appeared in principal roles with the Hallé, Philharmonia and RLPO. She has led orchestras under the batons of such maestros as Lorin Maazel, Daniele Gatti, Sir Colin Davis and Sakari Oramo, and has performed concertos with the City of London Sinfonia, City of Oxford Orchestra, London Strings, and New London Soloists Orchestra.
As chamber musician, Ruth has performed at the Aldeburgh and Bath Festivals with the Tate Ensemble and with pianist John Lill in Shostakovich's piano quintet. She is a member of the Iuventus String Quartet and the Aquinas Piano Trio and has appeared at the Wigmore Hall with the Nash Ensemble. In February 2009 Ruth reached the final of an International Duo Competition with Martin Cousin – the Franz Schubert and Modern Music International Competition which took place in Graz, Austria. They were one of five duos in the final, chosen from thirty-seven participating duos.
Ruth was chosen personally by Lorin Maazel to perform with the tenor Andrea Bocelli in a series of concerts, which has led to television and radio broadcasts and further concerts worldwide at such venues as the Pyramids in Cairo, the Acropolis in Athens, and the Piazza del Campo in Siena. They performed together at the Royal Albert Hall with the English Chamber Orchestra for the Classical Brit Awards. Ruth has given recitals at the Brighton, Buxton, Harrogate and Warwick Festivals thanks to the Tillett Trust. She has given recitals with Martin Cousin in Indonesia and Thailand.
In 2006 Ruth played to orphans, refugees, malaria patients and land-mine victims on the Thai-Burma border and in 2008 she went back there again with the Iuventus Quartet. In February 2006, Ruth's debut recital CD was released. Recorded with pianist Sarah Nicolls, it features works by Handel, Elgar, Ginastera, Massenet, Fauré, Kreisler and Kroll. The CDs are £10 each and you can order copies by emailing info@ruthrogers.net with your name, address, telephone number, and the number of copies requested. Proceeds from the CD sales will go to help those in need on the Thailand-Burma border. Ruth has also recorded Piazzolla's 'History of the Tango' with guitarist Morgan Szymanski, and released several discs as a member of the Aquinas Piano Trio.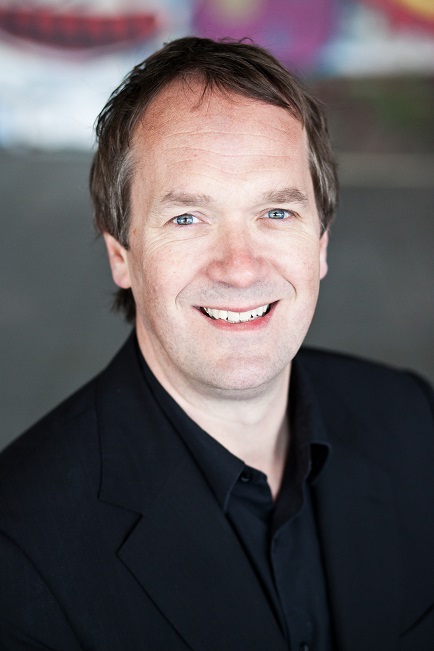 Thomas Hull
conductor
Thomas Hull started his career as a professional musician, working extensively as a freelance conductor and clarinettist. He is now a much sought after and respected artist manager having spent 25 years with Ingpen & Williams, becoming a Director in 1996. He discovered and launched the careers of a considerable number of artists, including the outstanding Paul Lewis, as well as managing long established and distinguished figures such as Alfred Brendel. In 2008 Thomas and his wife, violinist Ruth Rogers, were invited to form the Chipping Campden Festival Academy Orchestra – one of the country's leading side-by-side orchestral training schemes. He inherited a love of visual art from his father who was a distinguished gallerist and art collector.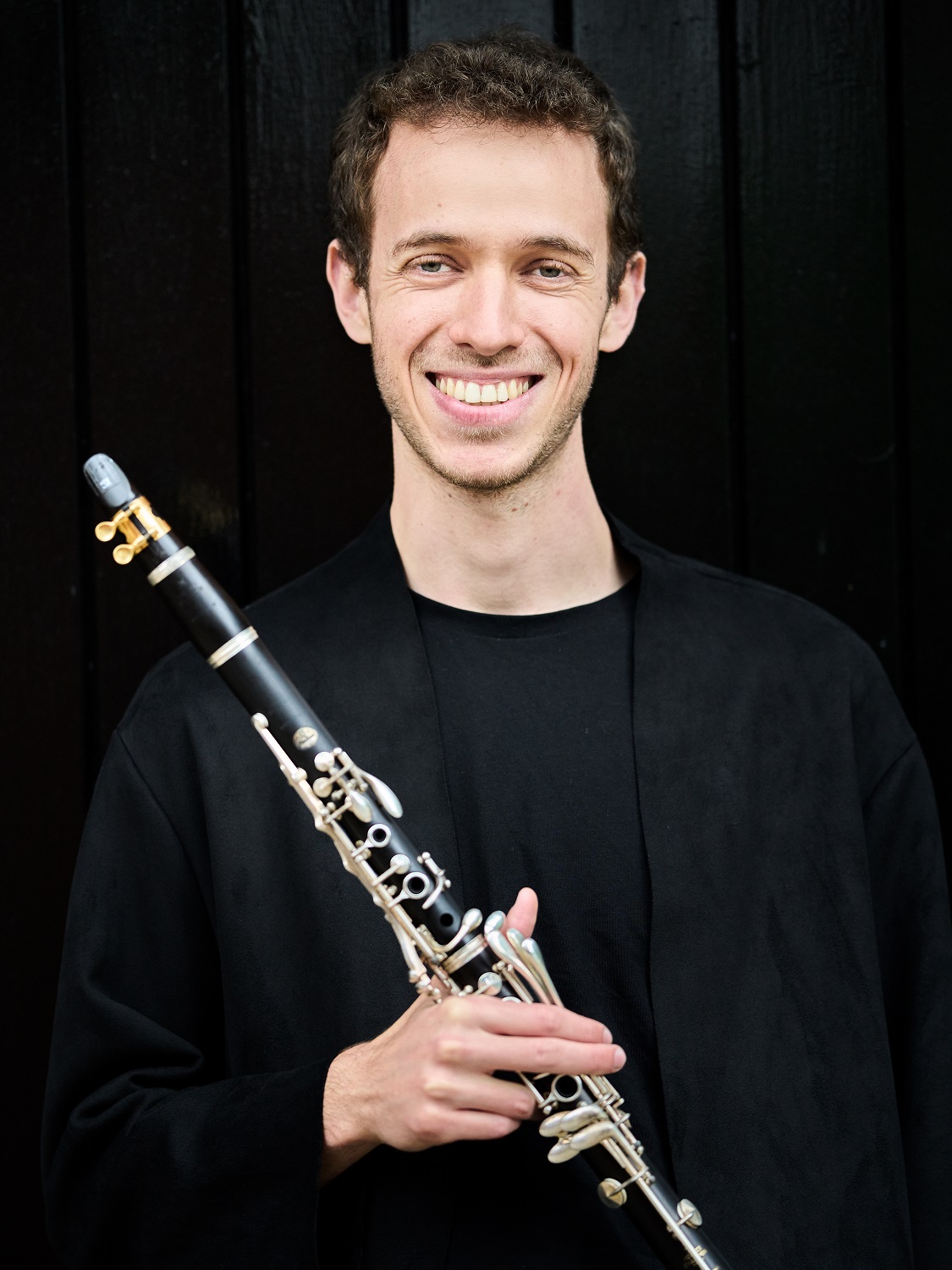 Jonathan Leibovitz
clarinet
In 2022 Jonathan was a prize-winner at the Young Classical Artists Trust (YCAT) and Concert Artists Guild (New York) International Auditions held at Wigmore Hall.
A top prize winner at major competitions in Israel and Europe, including 1st Prize at the prestigious Crusell Competition in Finland and a Special Prize at the Carl Nielsen Competition in Denmark, this year Jonathan completes his Masters at the Music Academy in Basel with François Benda.
Solo highlights include appearances with the Israel Philharmonic, Israel Chamber, Haifa Symphonic, Ostrobothnian Chamber, Lapland Chamber and Kuopio Symphony Orchestras working with conductors including Elena Schwarz, Adrien Perruchon and Tung-Chieh Chuang.
This season Jonathan makes his debut with the London Mozart Players and appears as soloist with the Jyväskylä Sinfonia conducted by Yoel Gamzou and the Israel Sinfonietta. He records and performs chamber music with Südwestrundfunk in Bruchsaal and takes part in the Hauho Festival in Finland.
An avid chamber musician Jonathan founded the Avir Wind Quintet, and has collaborated with the 'Mietar Ensemble' and the Israeli Contemporary Players. He has given recitals across Israel, in Germany, Switzerland and Finland.
Jonathan made his debut with the Israel Philharmonic Orchestra at the age of 18 performing Mozart's Clarinet Concerto. During the 2019/20 season he joined the Israel Philharmonic as a member, and has appeared as guest with the Jerusalem Symphony Orchestra, Israel Chamber and Jerusalem Camerata.
Born in Tel-Aviv in 1997, Jonathan's musical education began with Eva Wasserman. He went on to study with Yevgeny Yehudin at the Buchmann Mehta School of Music where he won numerous awards including 1st Prize laureate of the Aviv Competition of the AICF (2020) and the Israeli Wind Competition (2016 & 2018).