Allen Handy – A tribute from LMP's Peter Wright
We are sad to announce the death of Allen Handy, former Principal Trumpet with the London Mozart Players, who passed away on Saturday 30th May. He didn't have Covid-19, but had been suffering with dementia for a few years and had been living in a care home for over a year.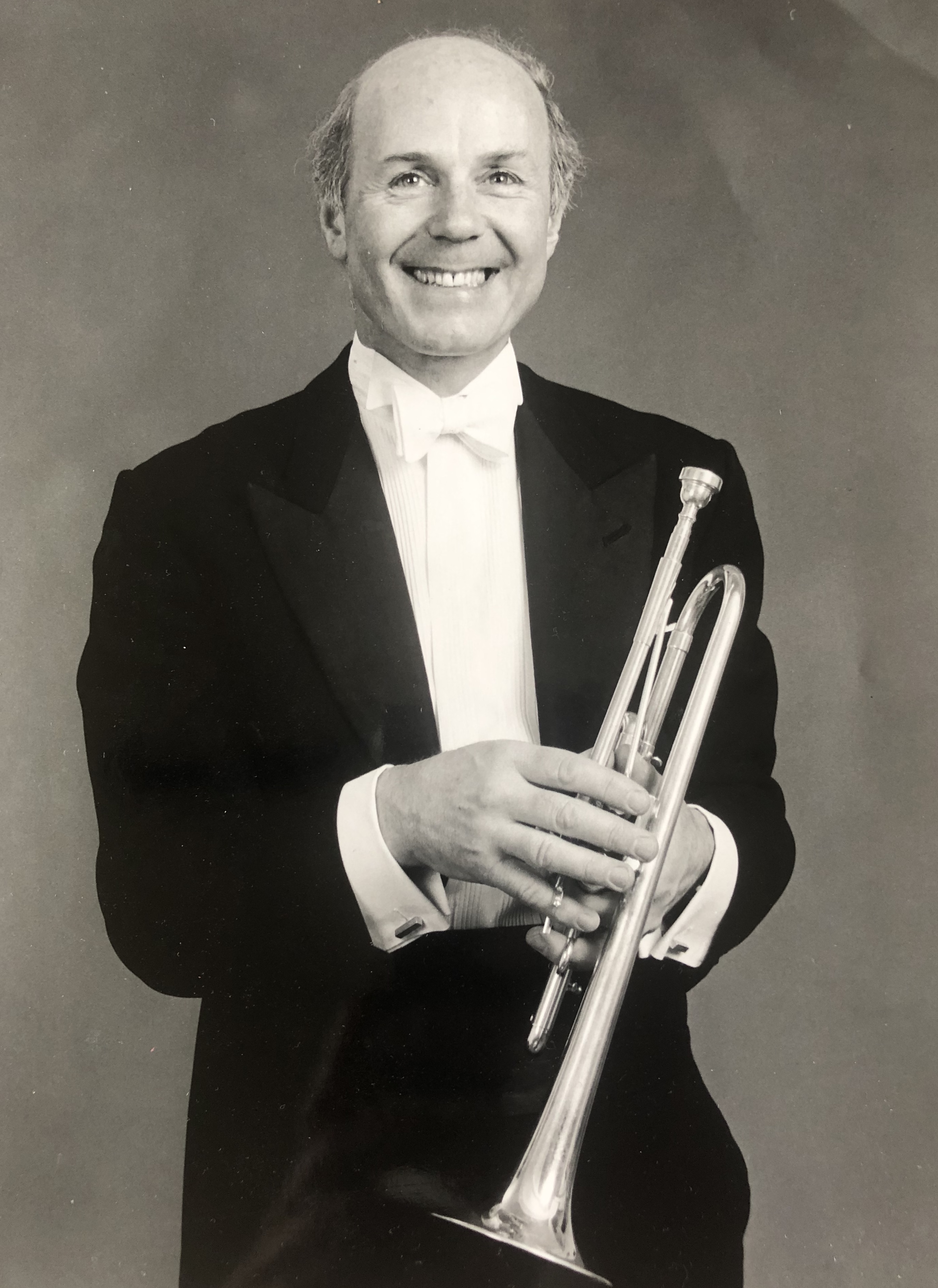 I have a huge amount to thank Allen for. He taught me trumpet at the Royal College of Music Junior Dept from 1971–1976. Once I moved to the Senior Dept of the RCM, Allen started asking me to play Second Trumpet to him on professional dates. We worked together in the RPO, many freelance orchestras, and on a huge number of recording sessions. He was guest Principal with the LMP from the late 70s onwards, and when he was appointed by Harry Blech as Principal Trumpet, in about 1981, Allen asked me to be his Second. So, if it wasn't for Allen, I would possibly never have even played with the LMP – let alone become a Director and the second-longest serving member (Ben Hoffnung being the longest serving member).
Allen studied trumpet and cello at the RCM and also composition with Malcolm Arnold. He was a very sought-after trumpet player for many years. Even during his college days, he was working with ballet companies and playing on various freelance gigs. He did a huge amount of work with the LPO and was extremely busy in recording studios. He played on the early Star Wars recordings with the LSO and also on some of the James Bond movies. Allen had a beautiful clear sound and was well known for his piccolo G trumpet playing in the high Bach repertoire. He can still be heard every day, as he played the theme for Channel 4 News (as far as I know it's still his recording)!
Allen was with the LMP all the way through the Jane Glover period and so can be heard on all her recordings including Handel Water Music and Façade. With the LMP, he and I toured together, travelled together, ate and drank beer together. We enjoyed many memorable trips to Spain, Germany, Poland and other countries – and we amassed a vast collection of funny stories!
Allen met his wife Sue whilst playing in a ballet company – she was a dancer. Sue went on to have her own very successful dance school in Eton, close to where they lived in Datchet. Allen and Sue have two children. Their daughter Emma is a very successful actress and their son Edward works in the City. Allen was a good chess player, a member of the MCC and had an extensive collection of fine wine!
Allen drove an open-top orange MG – but if you called it orange to his face he would quickly and sharply put you in your place, telling you it was red! You'd be wise not to argue the point (but it WAS orange). He had a mischievous sense of humour and was a very good joke teller.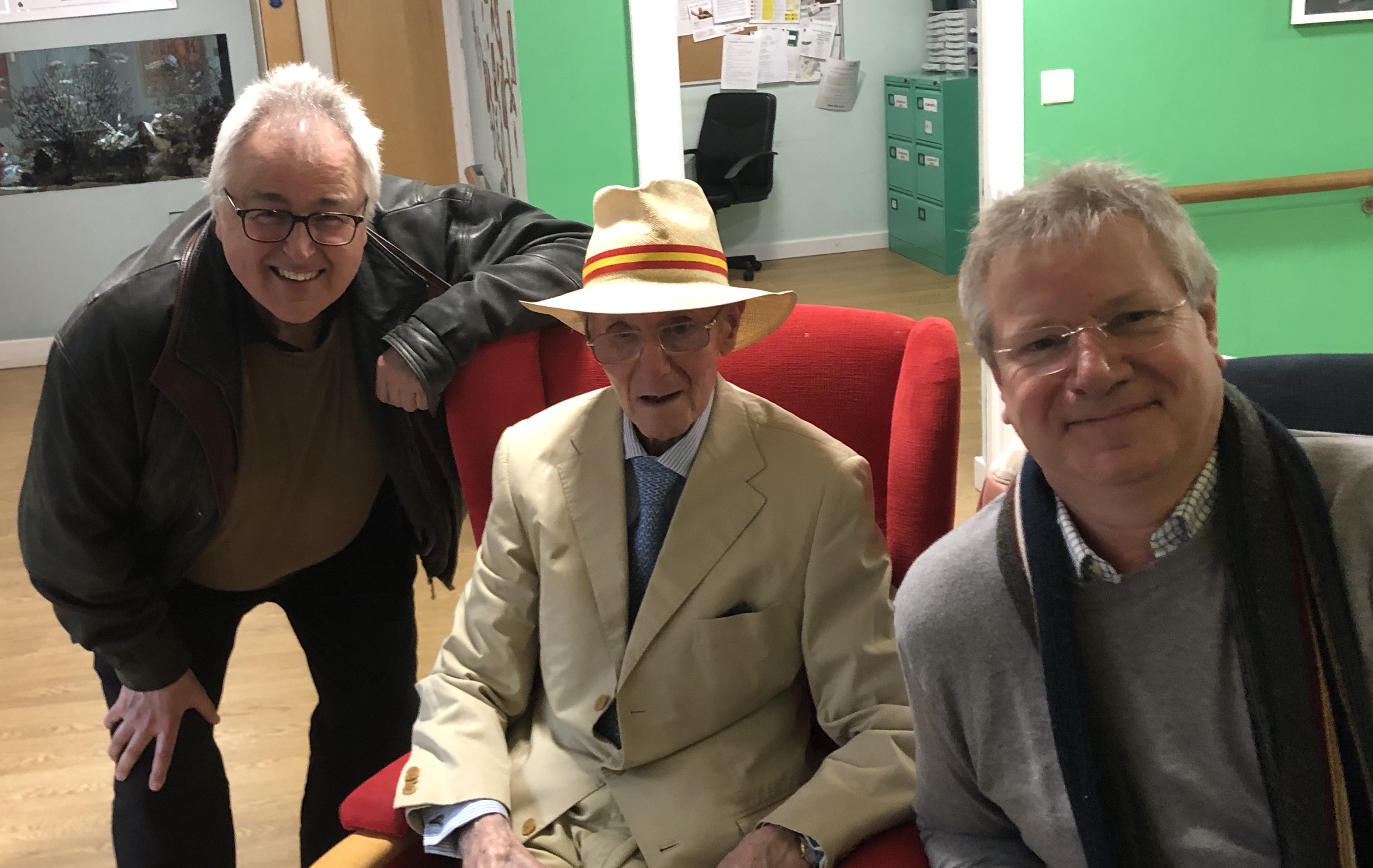 Paul Archibald and I visited Allen in his care home a few months ago and played him some trumpet duets to try and jog his memory. I don't think he remembered me but I saw a familiar smile as we played.
Allen passed away peacefully whilst watching TV and reading a Hoffnung book with one of his carers. He was a really fun person to be with and I have loads of super memories. Rest in peace, Allen.