The Making of the Golden Goose
The Goose of Cairo (L'Oca del Cairo) tells the story of a Spanish Marquis (Don Pippo), an avid collector of rarities, who keeps his only daughter (Celidora) locked up in a tower, and the attempts by her true love (Biondello) to stop her being given away to the man who can offer her father the fabled golden goose of Cleopatra. Rumoured as the oldest bird in the world, the golden goose of Cleopatra was a fantastical talking creature – a prized wedding gift that Don Pippo would have delighted in adding to his collection of rarities.
Whilst the original libretto written by Varesco features Biondello dressed as a golden goose (in an attempt to fool Don Pippo and win the hand of Celidora), Stephen Oliver's version doesn't feature the fabled goose until the last act of the opera – and there isn't a goose costume in sight! The London Mozart Players will be joined on stage for The Goose of Cairo by a giant golden goose suspended above the stage at St John's Smith Square.
Measuring 1.5m x 1m, this enormous golden creature will be taking flight and making its way to St John's Smith Square for the British premiere of Stephen Oliver's completion of Mozart's opera The Goose of Cairo on Thursday 14th April, 2016.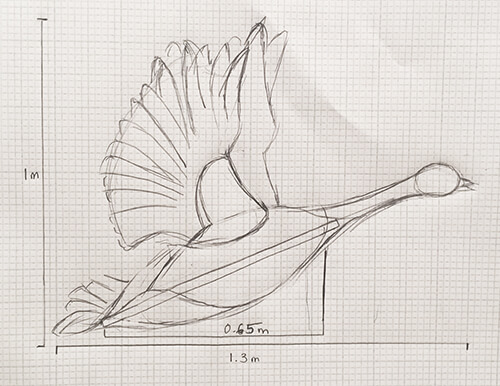 Fig 1. The Golden Goose – Dimensions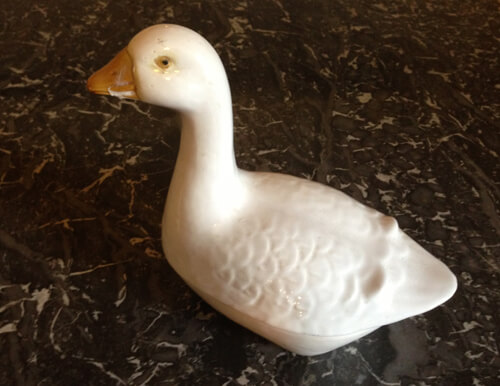 Fig 2. The Goose figurine given to Stephen Oliver by Adam Pollock on the opening night of L'Oca del Cairo at the Batignano Opera Festival, 1991
Buy Tickets to The Goose of Cairo
£15, £25, £32, £40
7.30pm – Thursday 14th April, 2016
St Johns Smith Square
Tickets for this concert can be booked through the St John's Smith Square Box Office, or by visiting their website.