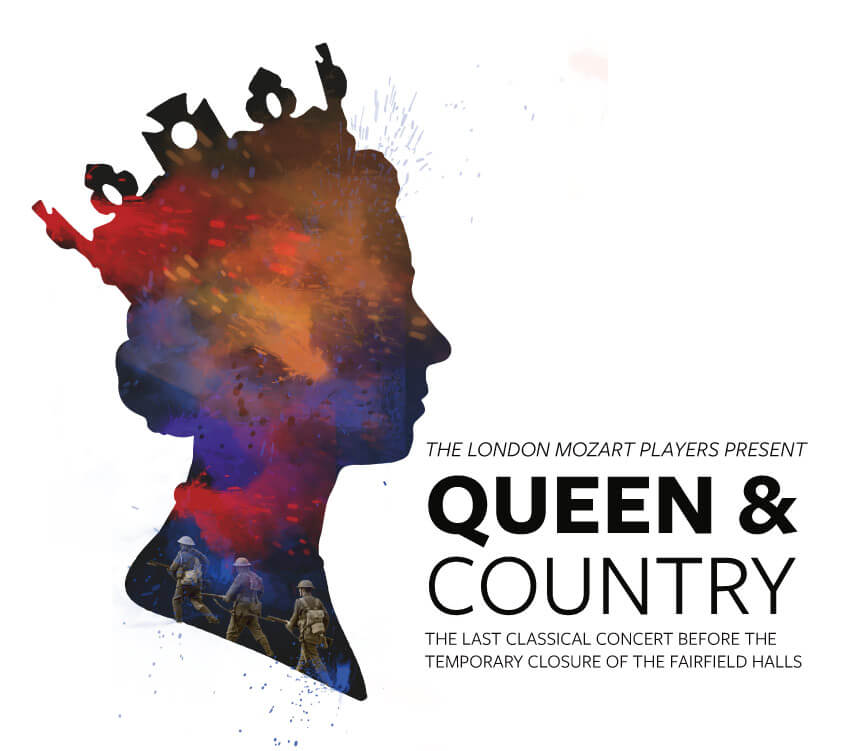 'Queen
&

Country' A royal celebratory concert in honour of HM The Queen's 90th birthday

7.30pm, Thursday 30th June 2016
On Thursday 30th June 2016, The London Mozart Players will be holding a celebratory concert in honour of HM The Queen's 90th birthday. Named 'Queen & Country', this concert will also mark the last ever classical performance at the Fairfield Halls before its temporary closure for refurbishment in July 2016.
The programme will celebrate and pay tribute to the LMP's historic relationship with the Fairfield Halls and the borough of Croydon, as well as honouring the centenary of the Somme. Continuing the LMP's legacy of spearheading inclusive community events in Croydon, this concert will pull together many different art forms and cross sections of the Croydon community, including schools, community choirs, young composers, local brass bands and dance groups for an unforgettable evening of commemoration and celebration.
The LMP will be joined by the Countess of Wessex's String Orchestra (Corps of Army Music) for performances of music by some of the most iconic classical composers including Haydn, Handel, and of course Mozart. Bocheng Wang, winner of the 2015 Croydon Performing Arts Festival Concerto Competition will perform a movement from Mozart Piano Concerto No.20, and a chorus of voices made up of Croydon school children and community choirs will sing out Handel's most famous coronation anthem.
The concert will be led by Dominic Peckham, one of the most exciting conductors of his generation, and will also include a performance by the outstanding Citadel Band of the Salvation Army and specially commissioned piece by the British composer Roxanna Panufnik 'Fairfield Fanfare'.