'A glorious revival of the opera Mozart abandoned' – The LMP receive great critical acclaim for their performance of The Goose of Cairo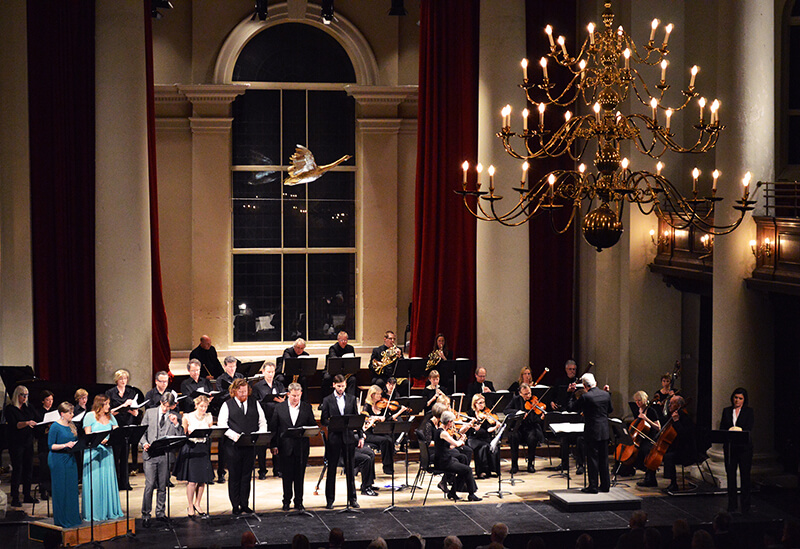 On Thursday 14th April 2016, The London Mozart Players were joined by conductor David Parry and an outstanding cast of operatic stars to perform the British premiere of Stephen Oliver's completion of Mozart's unfinished opera The Goose of Cairo (L'Oca del Cairo) at St John's Smith Square.
Having only been performed twice before in its original form, the opera was translated into English by Adam Pollock (founder of Musica del Noistro) for the occasion. At the start of the performance, acclaimed British composer Jonathan Dove paid tribute to Stephen Oliver and introduced the audience to the plot of the opera.
The performance was received with much enthusiasm and great critical acclaim, and was given 4/5 stars by The Telegraph. Outstanding performances all round from our vocalists Quirijn de Lang, Fflur Wyn, Soraya Mafi, Robert Murray, Ellie Laugharne, Victoria Simmonds, Christopher Diffey, Alexander Robin Baker and the chorus from London Oriana Choir. The LMP's musicians also sparkled, with fantastic performances from Lesley Hatfield (leader), Anna Hashimoto (clarinet) and Caroline O'Connell (horn).
Find out more about the British premiere of The Goose of Cairo by reading the reviews below.
This was the third concert in the LMP's Mozart Explored: 1783 series at St John's, Smith Square. The concluding concert, An Academy in Vienna will take place on Thursday 26th May 2016 – Find out more about the final part of the series by visiting the St John's Smith Square website.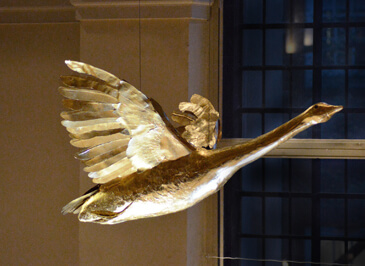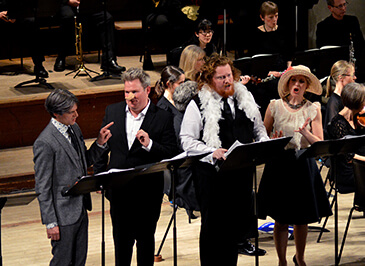 'Under the baton of David Parry, the orchestra delivered handsomely'
4 out of 5 stars
'The London Mozart Players and David Parry showed great skill in navigating these two opposing idioms and playing styles, producing a sparkling and light effect in Mozart's passages and then dealing with the rhythmic and technical challenges of Oliver's modern score'
'Rejecting pastiche, Oliver used his own somewhat darker – but tonal, and always interestingly-textured – musical voice to frame the Mozartia gems dropped like diamond constellations throughout the piece'