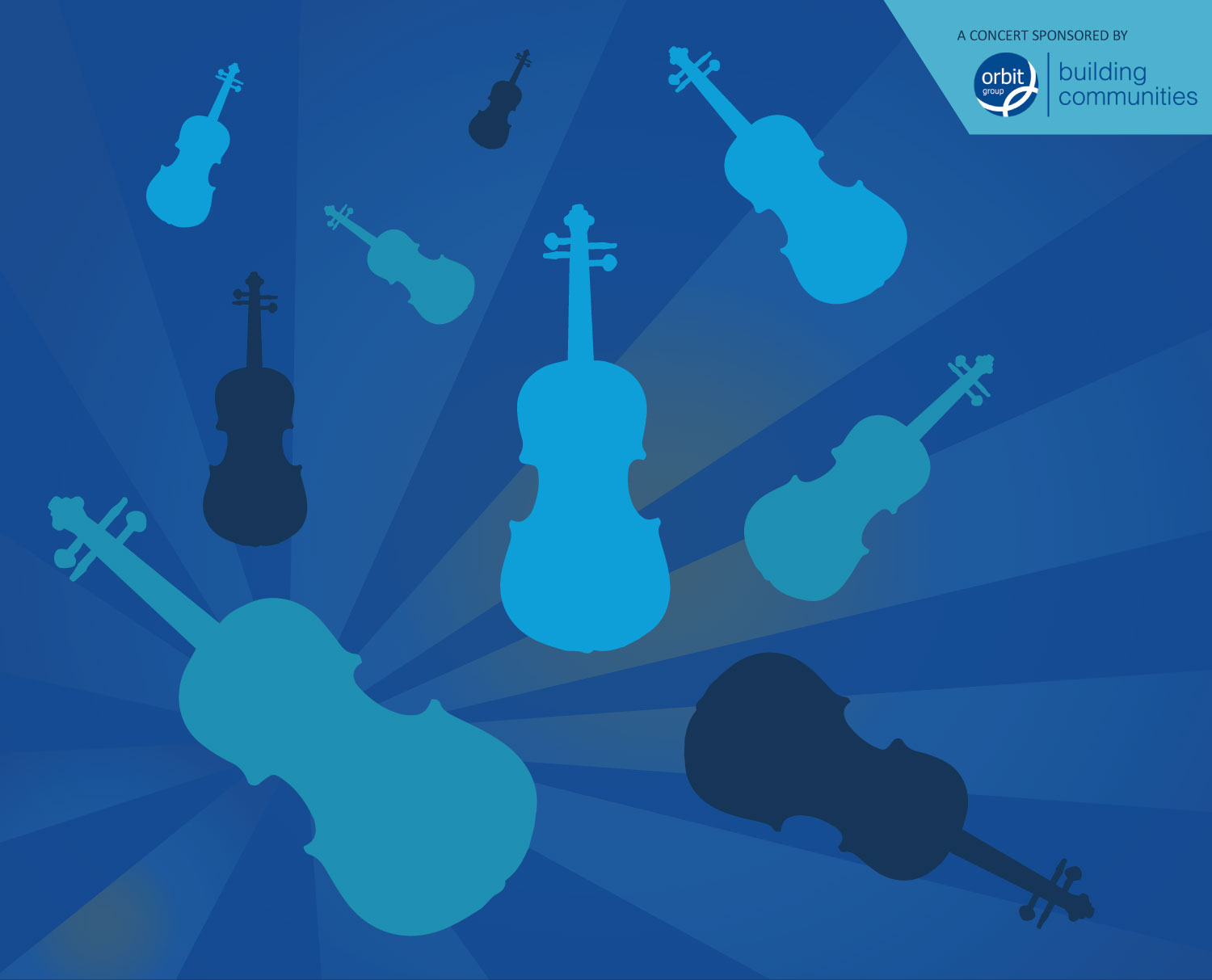 'Come & Play' at the Fairfield Halls
This October, the London Mozart Players return to the Fairfield Halls for the second concert in their Music for a Sunday Afternoon series. In this 'Come & Play' community concert, amongst lively performances of popular classical repertoire from the London Mozart Players, the orchestra will also be opening its doors to string players of all levels and abilities to play alongside them in two pieces.
Directed by LMP leader Simon Blendis, guest participants will have the unique opportunity to play Grieg's Holberg Suite and Jeff Moore's Fiddler's Hill with the LMP, giving local string players the chance to experience what it is like to sit amongst the musicians of a world-class orchestra.
The concert programme consists of easy-listening popular classical music that is suitable for all ages. As well as hearing the pieces that involve guest participants, the LMP will also be performing works including "Autumn" from Vivaldi's Four Seasons, Mozart's Divertimento in D major (K136), and Leroy Anderson's Plink Plank Plunk.
Co-principal cellist and Community & Education Director for the LMP, Julia Desbruslais, commented on the concert series:
'Bringing together communities in Croydon through music is a cause close to our hearts. Having spent 25 years working with communities and schools in the local area, this concert series encapsulates the LMP's ethos of making classical music and performance accessible for every walk of life. We are incredibly excited to share the stage of our resident home, the Fairfield Halls, with string players of all ages and abilities. This concert gives the LMP the chance to engage with locals who share our love of music and also offers an energetic and fun programme for all the family to enjoy.'
The final concert of the Music for a Sunday Afternoon concert series 'Come & Sing', is taking place on Sunday 6th December. Joining the London Mozart Players to perform Mozart's dramatic Requiem will be Conductor Dominic Peckham (Assistant Director of the National Youth Choir), Croydon Bach and Croydon Philharmonic choirs. The LMP is also inviting singers of all ages and abilities to get involved with the rehearsal and performance of this work in another side-by-side music-making extravaganza.*
Concert Details & Tickets
'Come & Play' is taking place at 3.30pm on Sunday 4th October at the Fairfield Halls. Tickets are available from the Fairfield Halls box office. (standard price £12, under 16s £5, and under 5s go free).
If you are interested in taking part in either concerts, please contact Jenny Brady at the London Mozart Players' office on 020 8686 1996 or at jenny@lmp.org