Alexander Armstrong narrates Prokofiev's Peter and the Wolf, to bring 'At Home with LMP' lockdown series to a stylish close.
The brilliant new film of Peter & the Wolf goes live on the LMP Facebook and YouTube channels on Saturday 27 June at 10am.
Final performance of 'At Home with LMP' – 75,000 views for the series so far
Donation line opened to support the orchestra
After 90 days of broadcasting an amazing array of unique daily musical content during the Covid-19 lockdown, London Mozart Players brings 'At Home with LMP' series to a close with a flourish. Singer, actor and presenter Alexander Armstrong narrates the story of Peter and the Wolf in a brand-new film, with Prokofiev's score performed by the musicians from the London Mozart Players – all playing and filming the various parts separately in their homes during lockdown, and the recordings painstakingly produced and mixed by conductors Timothy Henty and Benjamin Pope. Tim Henty, who has twice conducted 'Classic FM Live' concerts at the Royal Albert Hall, has also directed the film. The various roles (human and otherwise) have been performed by a cast of LMP family, friends … and pets! The film also features brand new illustrations by Kirin Eldridge, animated by Cat Fuller. It is the perfect finale to an incredible series!
Alexander Armstrong kindly donated his time, energy and considerable enthusiasm to the project in support of the orchestra. He commented: 'I was delighted to be asked to narrate Peter and the Wolf for LMP, it is one of the best ways to introduce young people to classical music, and what has been achieved in splendid isolation is something of a miracle. Hats off to LMP for the incredible 'At Home with LMP' initiative, it has brought a lot of comfort to many people during a very difficult time'.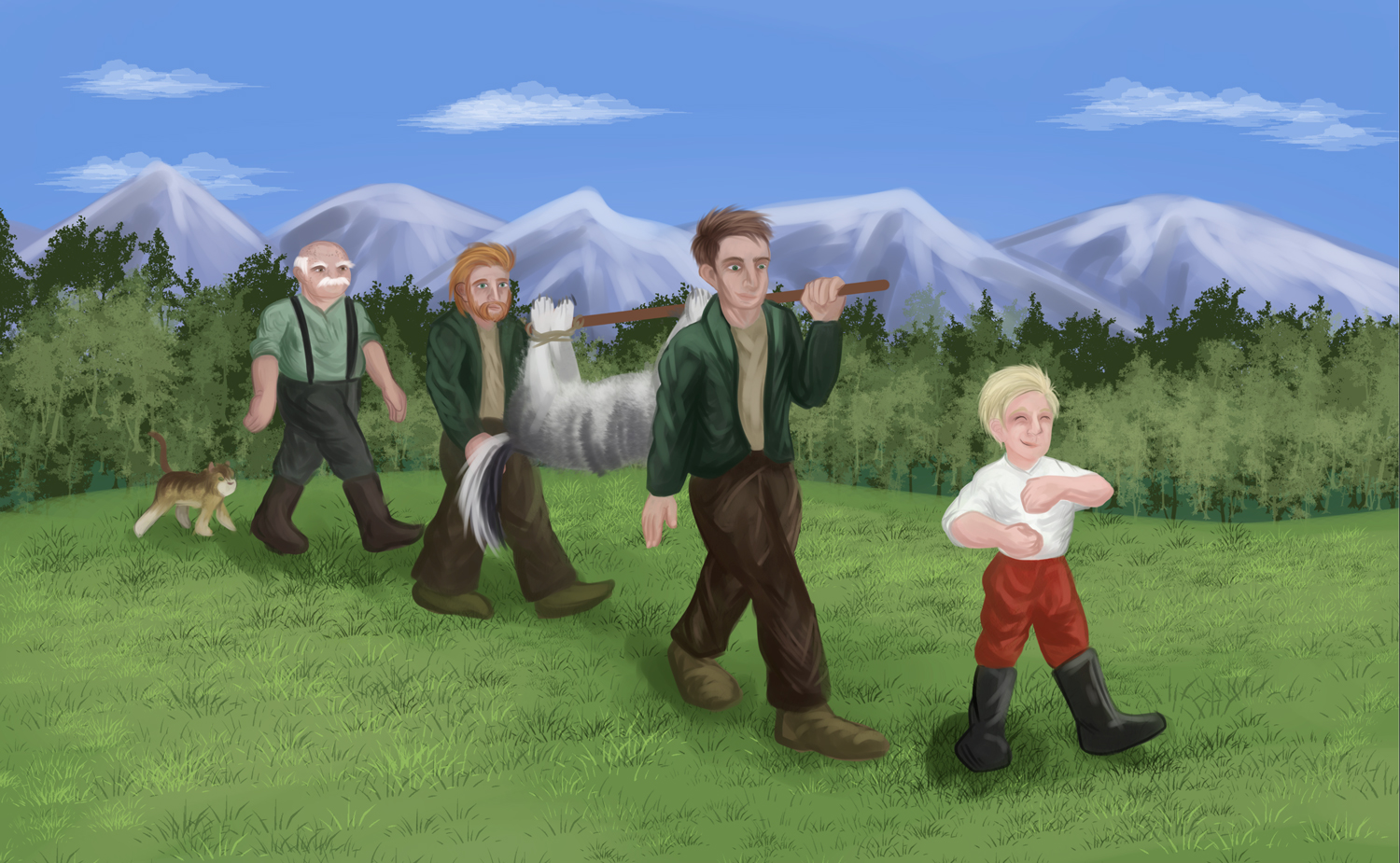 'At Home with LMP' delivered daily unique content every day throughout lockdown, with contributions from musical stars such as Jess Gillam, Howard Shelley, Jane Glover, Michael Collins, Nicola Benedetti, Melvyn Tan, Christina Johnston, Roderick Williams and Craig Ogden many others. From deconstructions of symphonies to how to build a French horn from a hosepipe, the content didn't stop. There was even a new version of The Carnival of the Animals with Joanna Lumley narrating, and composer Alex Woolf produced a series of four new commissions – 'Homespun Miniatures', with two performed on Channel 4 News and BBC Radio 4. Viewing figures are still on the increase, but to date 'At Home with LMP' content has racked up 75,000 views on social media.
For all this output, there has been no concert ticket income. LMP are launching a new appeal to raise funds to sustain the orchestra during the coming months when live concerts are not possible. Julia Desbruslais, Executive Director of the orchestra, said: 'During this time, the generosity of musicians and artists alike has known no bounds, but we cannot remain in this 'time capsule' any longer. Our musicians need reward and financial support for their music-making. We are launching an SOS – 'Save our Sound' so that LMP can carry on working in the community to continue our 70-year history of sharing the joy of classical music.'
Watch via the LMP Facebook and YouTube channels on Saturday 27 June at 10am.
Donations can be made here.
This is the last in the 'At Home with LMP' series, which has delivered unique content every day in lockdown. Follow the link below for more info on At Home with LMP.