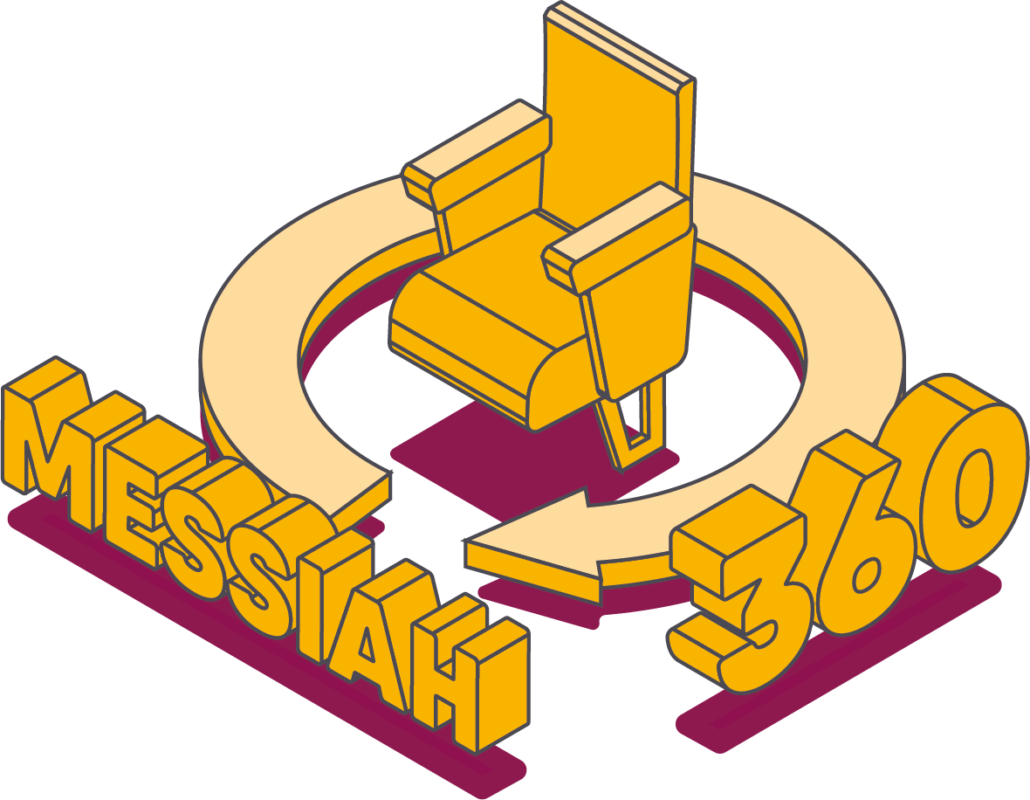 Immersive Handel with you, the audience, placed in a ring around the orchestra to see the work from all angles.
When Messiah was first performed in April 1742, the Dublin Journal described it as being 'in the view of the greatest judges the finest composition that was ever heard', but the view of the work as Handel's masterpiece has been challenged in our own time, as a natural reaction against the uncritical and too often philistine piety of the nineteenth century.
What raises Messiah, as a whole, above all Handel's other works is the splendour of its total design. If we ignore this architectural quality, it is not hard to find elsewhere airs and choruses in which he equals or even surpasses many things in Messiah, considered separately. Such indolent and superficial connoisseurship ignores both the profundity of the subject and the intellectual basis of all great music. In the whole Baroque era only the St. Matthew Passion matches the unbroken inspiration which carries the listener from the sombre E minor of the Overture to the final D major triumph of the Amen.
An important feature of the grand design of Messiah is its key-system, which influences our impression of the coherence of the work even though we may not be consciously aware of it. From the earliest performances, everyone recognised the beauty of the calm E major emerging from the Overture at the first words 'Comfort ye, my people', but what is less immediate, though fundamental to the whole great plan, is the predominance of D major as a centre of gravity.  At the first prophecy of the coming of Christ, D is the key for the promise of salvation 'O thou that tellest good tidings to Zion'. Though the related B minor we lose touch with D ('For behold darkness shall cover the earth'), but it returns for the shepherds' vision of the Heavenly host praising God.
With the Nativity, flat keys prevail (B flat and F) for the sequence that includes the ever-wonderful 'He shall feed his flock' (surely Beethoven's inspiration for the slow movement of the Pastoral Symphony) and leads into the Passion-music that is no less profound than Bach's, though very different in its non-personal approach.  It is not by chance that  the culmination of these airs and choruses, in which the events centred on the Crucifixion are so superbly pictured without direct reference, should be in the key of the Overture ('Behold and see' is in E minor).
D major is regained for 'Let all the angels of God praise him' and, of course, for the majestic triumph of 'Hallelujah'.  The old though still voiced complaint that this chorus is worldly shows a failure of comprehension.  It is meant to be, expressing as it does the rejoicings on earth of all who are redeemed by the sacrifice of Christ. 'The kingdom of this world is become the kingdom of our Lord.'
There could scarcely be a more subtle yet vivid contrast than that between the keys of D and E, and the latter, not heard since 'Every valley', is restated for the fulfilment of prophecy in the words of Job, 'I know that my Redeemer liveth', to which Jennens with a notable stroke of imagination adds those of St. Paul, 'For now is Christ risen from the dead', thus uniting in a single air the Old and New Testaments. D major is the trumpet key, so naturally it takes over for 'The trumpet shall sound' and for the closing expression of praise and thanksgiving; but Handel, with a sense of tonal architecture scarcely paralleled in his period, interposes a section in E flat and G minor to balance the earlier use of those keys, in two groups, the first centred on 'Behold the Lamb of God', the second on 'How Beautiful are the feet'.
The more we study this most familiar of all great works of music, the more we must marvel at its indestructible combination of emotional truth and intellectual grandeur of design, the one and only realisation of Tolstoy's demand that a great work of art should be universally comprehensible.
Violin 1
Ruth Rogers
Nicoline Kraamwinkel
Ann Criscuolo
Harriet Haynes
Nemanja Ljubinkovic
Alison Strange
Violin 2
Jennifer Godson
Antonia Kesel
Clare Hayes
Jessica Coleman
Jeremy Metcalfe
Viola
Hannah Shaw
Kate De Campos
Joe Ichinose
Richard Cookson
Cello
Sebastian Comberti
Sarah Butcher
Chris Murray
Double Bass
Benjamin Russell
Catherine Elliott
Oboe
Gareth Hulse
Katie Clemmow
Bassoon
Emily Hultmark
Trumpet
Alan Thomas
Peter Wright
Timpani
Scott Bywater
Soprano
Vania and Megan (Sutton High School)
Zaynah and Grace (Old Palace School)
Phoebe (Streatham and Clapham High School)
Sapphire Armitage
Laura Newey
Alto
Steph Franklin
Shivani Rattan
Olivia Hugh-Jones
Kate Telfer
Tenor
Richard Robbins
Hugh Beckwith
William Collison
Robert Folkes
Bass
Tom Lowen
Simon Grant
Quintin Beer
Jack Lawrence-Jones
Chief Executive Flynn Le Brocq
Concerts
Head Of Artistic Planning Tegan Eldridge
Concerts & Orchestra Manager Sam Every
Orchestra Fixer Liam Kirkman
Librarian Alex Mackinder
Development
Business Development Manager Ceri Sunu
Fundraising & Operations Director Peter Wright
Fundraising Consultant Paul Hudson
Partnerships Director Trudy Wright
Marketing
Senior Marketing & PR Manager Anna Bennett
Digital Marketing Manager Charles Lewis
Marketing & Events Coordinator Jessica Peng
Finance
Bookkeeper Debbie Charles
Leader sponsored by Debbie Beckerman & Keith Jones
Leader sponsored by Anonymous
Co Leader sponsorship vacant
First Violin 3 sponsored by Liz and Alistair Milliken
First Violin 4 sponsored by John and Rosalind Crosby
First Violin 5 sponsored by Christine Robson
First Violin 6 sponsored by Della Brotherston
First Violin 7 sponsorship vacant
First Violin 8 sponsorship vacant
Principal Second Violin sponsored by Geoffrey Shaw
Second Violin 2 sponsored by The Angel Family
Second Violin 3 sponsored by Keith Ball
Second Violin 4 sponsored by Alastair Fraser
Second Violin 5 sponsorship vacant
Second Violin 6 sponsored by Catherine Shaw
Principal Viola sponsored by Mark and Vanessa Petterson
Co Principal Viola sponsored by Raymond Calcraft
Viola 3 sponsored by Gill Cox
Viola 4 sponsored by Stuart & Joyce Aston
Principal Cello sponsored by Anonymous
Co Principal Cello sponsored by Jeffrey and Sophie Prett
Cello 3 sponsored by Gillian Noble
Cello 4 sponsored by Richard Morgan
Cello 5 sponsored by Colin and Helen Snart
Principal Double Bass sponsored by John Clarke
Co Principal Double Bass sponsored by The Bristow Family
Principal Flute sponsorship vacant
Sub Principal Flute sponsored vacant
Principal Oboe sponsored by Pat Sandry
Co Principal Oboe sponsored by Sean Rourke
Sub Principal Oboe sponsored by Geoffrey & Joy Lawrence
Principal Clarinet sponsored by Derek and Deirdre Lea
Sub Principal Clarinet sponsored by Graham Harman
Principal Bassoon sponsored by Sandra and Anthony Linger
Sub Principal Bassoon sponsored by Barbara Tower
Principal Horn sponsored by Chris Harman
Sub Principal Horn sponsored by Julia James
Principal Trumpet sponsored by Ishani Bhoola
Sub Principal Trumpet sponsored by Cynthia Harrod-Eagles
Principal Trombone sponsorship vacant
Sub Principal Trombone sponsorship vacant
Principal Timpani sponsored by Cynthia Harrod-Eagles
Principal Percussion sponsorship vacant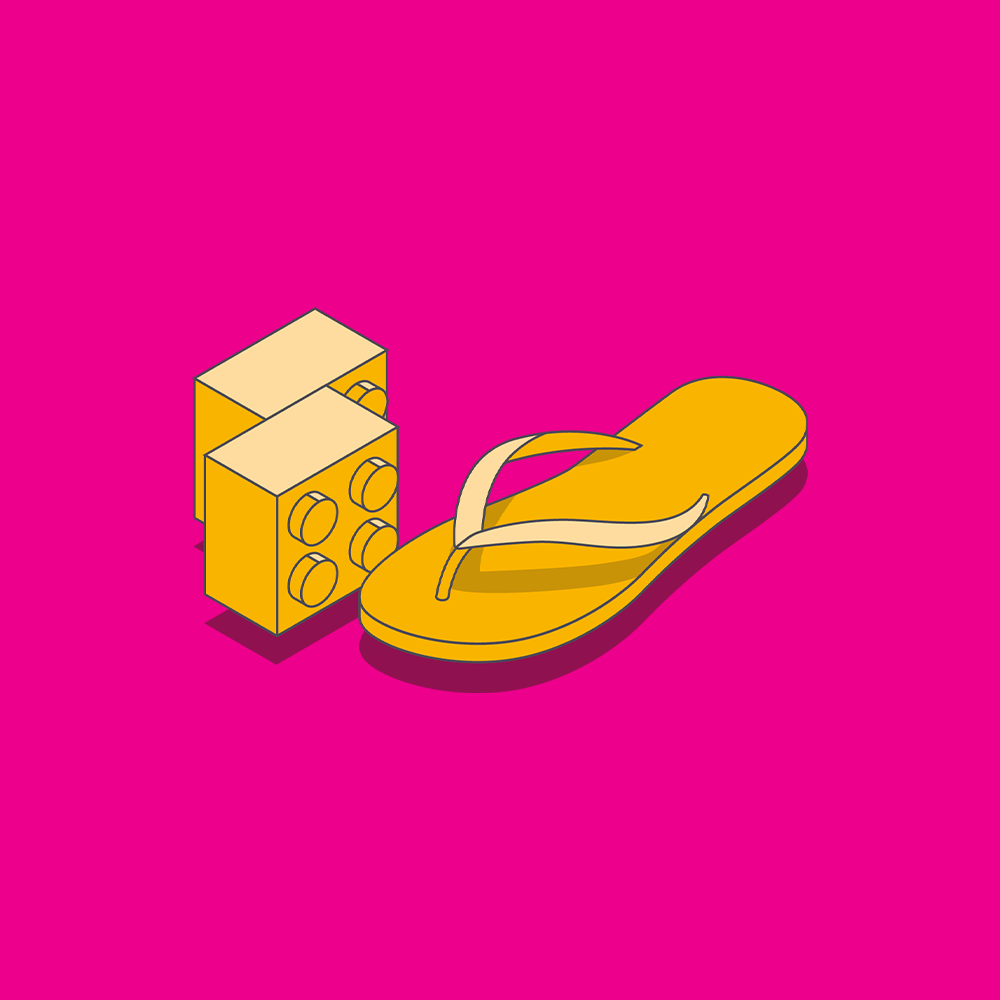 Building Blochs and Birkenstocks
4 February 2023
Fairfield Halls
Exploring a composer's process with cellist superstar Sheku Kanneh-Mason
Thomas Allery
harpsichord/conductor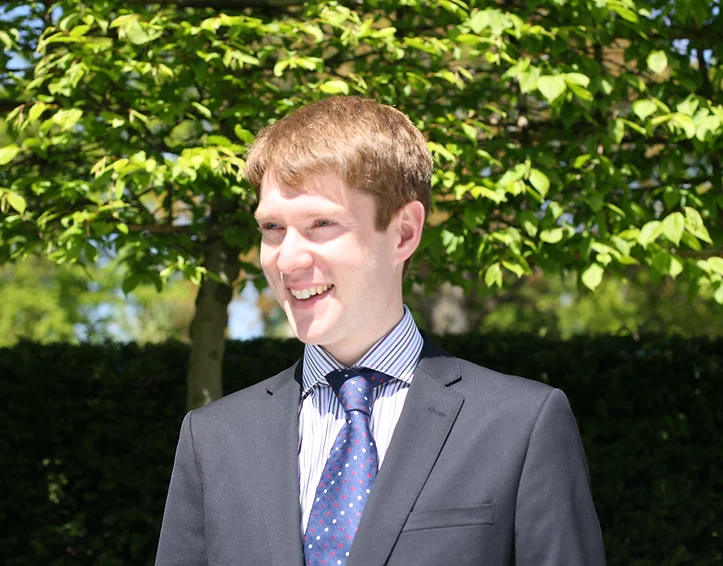 Thomas Allery is a highly experienced choral conductor, acclaimed for his vivid communication and dynamic conducting style. He works regularly with a variety of choirs in London and across the UK, including professional, amateur, and children's choirs.
In 2018, Thomas was appointed Director of Music at the famous city church of St Mary-le-Bow Church, London, where he directs a team of professional singers providing music for liturgical worship and for the services of City Livery companies. He also holds the position of Assistant Director of Music at London's Temple Church, where he plays a key role in the training of the choristers and regularly directs the professional choirs. To celebrate the 100th anniversary of the admission of women to the Bar, Thomas recently directed a programme of works by female composers and a unique performance of Vivaldi's Gloria for upper voices.
From 2014–19, Thomas was Director of Chapel Music at Worcester College, University of Oxford. Here he oversaw a varied programme of events for the two chapel choirs, of boys' and mixed voices. He has directed several acclaimed CD recordings, including a disc of twentieth-century choral music which featured several premier recordings of lesser known works and composers, including HC Stewart and Robin Milford. Whilst working in Oxford, Thomas was involved in the performance of several premiere performances of works written for and commissioned by the choir. As a graduate of the Historical Performance departments of both the Royal College of Music and Guildhall School of Music and Drama, he has a particular specialism in seventeenth and early eighteenth century choral repertoire, and is devoted to bringing lesser known works to a wider audience. At Worcester College, he introduced regular choral performances accompanied by Baroque instruments, directing from the harpsichord.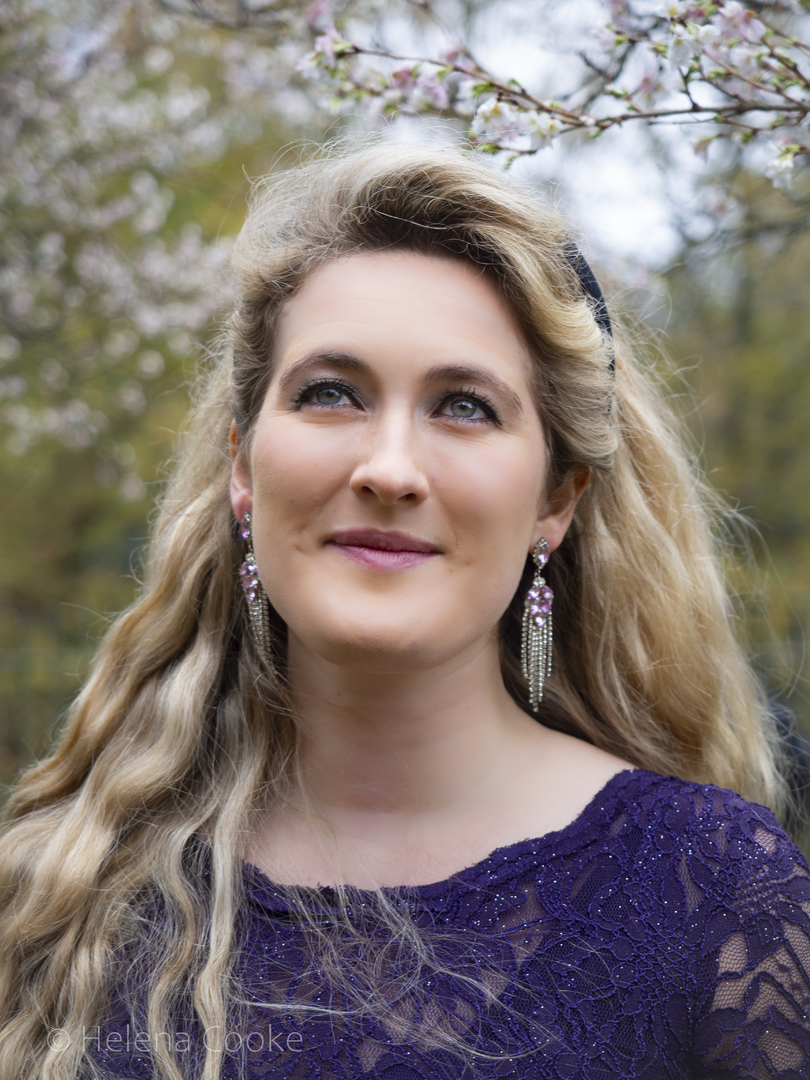 Selected by BBC Music Magazine as a Rising Star of 2022, Hilary Cronin won both First Prize and the Audience Prize at the 2021 London Handel International Singing Competition.
Hilary trained at Trinity Laban Conservatoire and at Royal Holloway University of London where she was awarded the Dame Felicity Lott Bursary and the Driver Prize for Excellence in Performance.
Engagements during 2022 include Poppea Agrippina with English Touring Opera, Télaïre Castor et Pollux with The Rameau Project, J. S. Bach St John Passion with VOCES8 and St Matthew Passion with the Bournemouth Symphony Chorus, Beethoven Choral Fantasia with the Academy of St Martin-in-the-Fields, Messiah with the English Chamber Orchestra, Handel Silete venti and Saeviat tellus for the London Handel Festival, Ode to Purcell on tour with Freiburg Baroque Orchestra, Blow and Purcell with The English Concert at Wigmore Hall, a recording for La Nuova Musica as Second Woman Dido and Aeneas, Livietta Livietta e Tracollo for Baroquestock and Vaughan Williams Benedicite with the Royal Philharmonic Orchestra.
Upcoming engagements include tours of J.S. Bach B Minor Mass and Christmas Oratorio with The Monteverdi Choir, Fauré Requiem at Teatro La Fenice, Handel Chandos Anthems with Arcangelo, Messiah with the London Handel Orchestra, the London Mozart Players, The Sixteen, Irish Baroque Orchestra, Liverpool Welsh Choral and Cambridge University Symphony Chorus, Mendelssohn A Midsummer Night's Dream with the Scottish Chamber Orchestra, Haydn Nelson Mass with The Really Big Chorus in Faro Cathedral, a recital at the Halle Handel Festival and Christmas with King's College Choir at the Barbican.
Hilary is a regular soprano at St Bartholomew-the-Great and regularly works with Istante Collective.
Alexander Chance
countertenor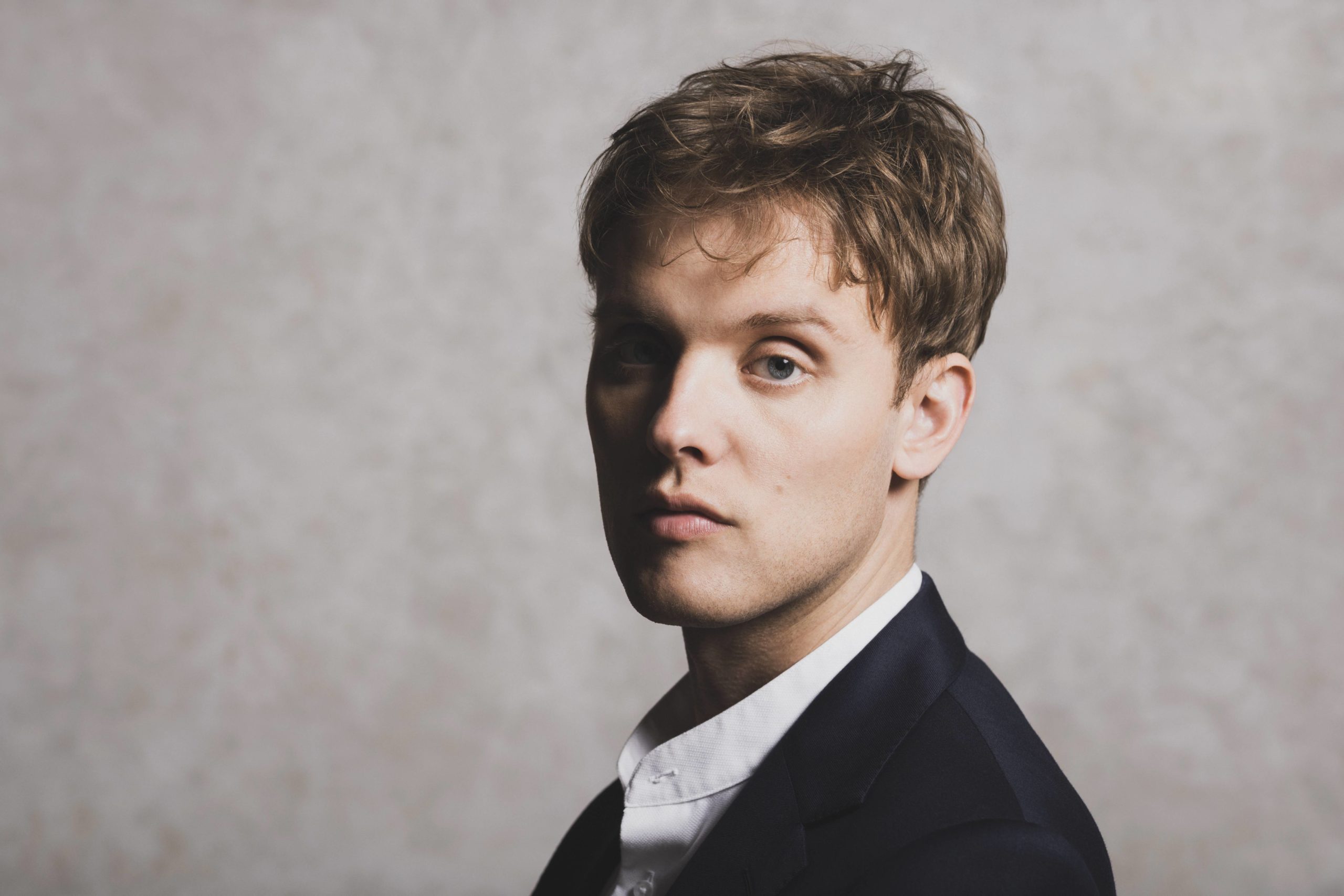 Alexander Chance was born in London in 1992, and educated at New College, Oxford, where he was a Choral Scholar and read Classics.
Recent solo appearances include works by Schütz with Jonathan Cohen and Arcangelo at Wigmore Hall; a programme of Purcell and Charpentier with David Bates and La Nuova Musica; a European tour of Purcell's King Arthur and The Fairy Queen with Vox Luminis; Handel's Messiah with Le Concert Lorrain; lute songs performed around Europe, including at Musikfest Bremen, with Toby Carr; solo works by Arvo Pärt at Nargenfestival in Tallinn; a performance of songs by 20th century Italian composer Giacinto Scelsi with Peter Phillips and The Tallis Scholars at the Salzburg Festival; a recital for solo countertenor by J.C. Bach, Schütz and others, at Musikfest Bremen; Bach's St John Passion with John Eliot Gardiner and the English Baroque Soloists; Blow's Venus and Adonis in Zaryadye Hall, Moscow; and Alexander's stage debut as Oberon in The Grange Festival's production of A Midsummer Night's Dream.
In 2022 he became the first countertenor to win the International Handel Singing Competition, also winning the Audience Prize.
2022 highlights include touring Bach's B Minor Mass with Masaaki Suzuki and Bach Collegium Japan; Britten's Canticles with Julius Drake and Ian Bostridge at Ravenna Festival; a programme of Purcell and Handel with Kristian Bezuidenhout and Freiburger Barockorchester; and Handel's Messiah with the Academy of Ancient Music. In Spring 2023 he will appear as Tolomeo in English Touring Opera's production of Handel's Giulio Cesare.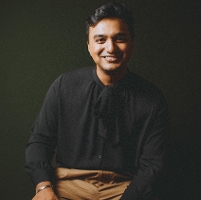 Zahid Siddiqui, tenor, was born in London and raised in Dubai and is a recent graduate of the Royal College of Music where he studied with Russell Smythe. This year, he was an Alvarez Young Artist for Garsington Opera, and has appeared as a soloist with City of London Sinfonia. He recently performed with the Royal Opera House's Jette Parker Young Artists in Lost and Found. In 2021, Zahid made his debut as a soloist with the Royal Danish Opera in their new production Light – Bach Dances, conducted by Lars Ulrik Mortensen with Concerto Copenhagen. Zahid was a Nevill Holt Opera Young Artist for their 2021 season, where he covered the role of Don Ottavio in Mozart, Don Giovanni and performed Giuseppe in Verdi, La Traviata. He also sang in the chorus at Opéra de Lyon. Concert performances have included Bach's St John Passion, Gerald Finzi's Dies Natalis, Beethoven's Ninth Symphony, Mozart's Requiem, Rossini's Petite Messe Solennelle, and Dvorak's Stabat Mater. During his undergraduate studies at the University of Manchester, Zahid performed the role of Rinaldo in the world stage premier of Judith Weir's Armida, and won the University's concerto competition for two years running. He was a part of The Sixteen's training programme, Genesis Sixteen, for 2018/19. In 2023, Zahid will be performing with Concerto Copenhagen and the Ulster Orchestra.
Jerome Knox
bass-baritone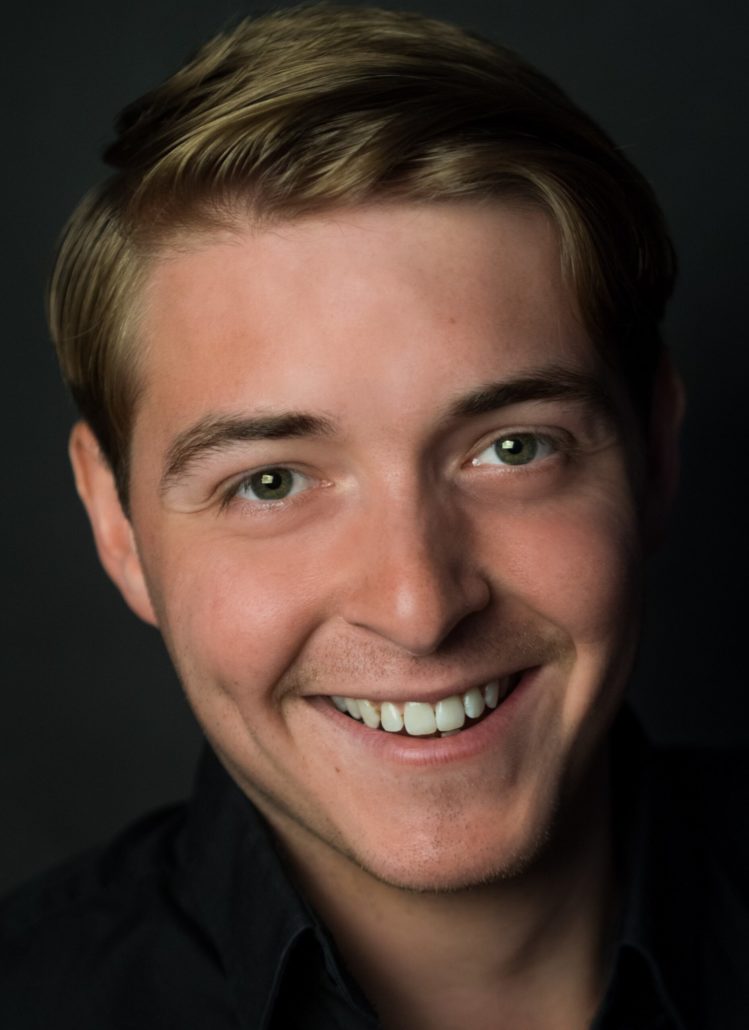 Jerome Knox was born in London and is a graduate of the Alexander Gibson Opera School at the Royal Conservatoire of Scotland, where he was the inaugural Gleneagles scholar. He previously trained at the Royal College of Music and at Edinburgh University.  In 2020, he won the prestigious London Handel Festival Competition and is now much in demand in both concert and operatic repertoire.
His busy 2021-22 season included his full debut with English Touring Opera, appearing in their staged version of the St John Passion, as well as singing the role of Afron in Rimsky-Korsakov's The Golden Cockerel, alongside performances as Marcello in La bohème.  He also gave a recital at the Händel-Festspiele in Halle and a joint recital with baritone Roderick Williams at Music at Paxton, supported by the prestigious Momentum scheme.
His many operatic roles include Dandini La Cenerentola, Faust in Prokofiev's The Fiery Angel, the title role Don Giovanni, Oreste Iphigénie en Tauride, Marcello La bohème, Melisso Alcina, Schaunard La bohème, Death Der Kaiser von Atlantis, Dr Falke Die Fledermaus and Pallante Agrippina, appearing with companies across the UK, including Scottish Opera, Glyndebourne, Garsington Opera and British Youth Opera.
His solo concert highlights include Handel's Messiah at the Royal Albert, as well as performances of Mendelssohn's Elijah, Vaughan Williams' Five Mystical Songs and Dona Nobis Pacem, Puccini's Messa di Gloria, Bach's St John Passion, B Minor Mass and Christmas Oratorio, Handel's Dixit Dominus, and Hérodes in L'enfance du Christ.  He regularly performs with the Dunedin Consort, recently at the BBC Proms, and has toured with them throughout the UK and Europe.
During lockdown, Jerome sang the role of Le Chat in VOPERA's award-winning film version of L'enfant et les sortilèges (recorded virtually in isolation) and also appeared in ETO's Handel-inspired film project Aidan.  In summer 2021, he covered the title role and performed the role of Captain as an Alvarez Young artist in Eugene Onegin, making his main stage debut at Garsington Opera, and has recently sung a recital for the London Handel Festival, as well as appearing with them as soloist in Handel's Messiah. 
Last summer, he sang his first Count Almaviva Le nozze di Figaro at Waterperry Opera and his future plans include his Wigmore Hall debut singing Bach Cantatas with the London Handel Players, Messiah with the London Mozart Players, and a return to English Touring Opera for both its autumn 2022 Handel season as Pallante Agrippina, and spring 2023 season, when he will sing Don Prudenzio Il viaggio a Reims and Astolfo Lucrezia Borgia.