Highlights from 'At Home with LMP' last week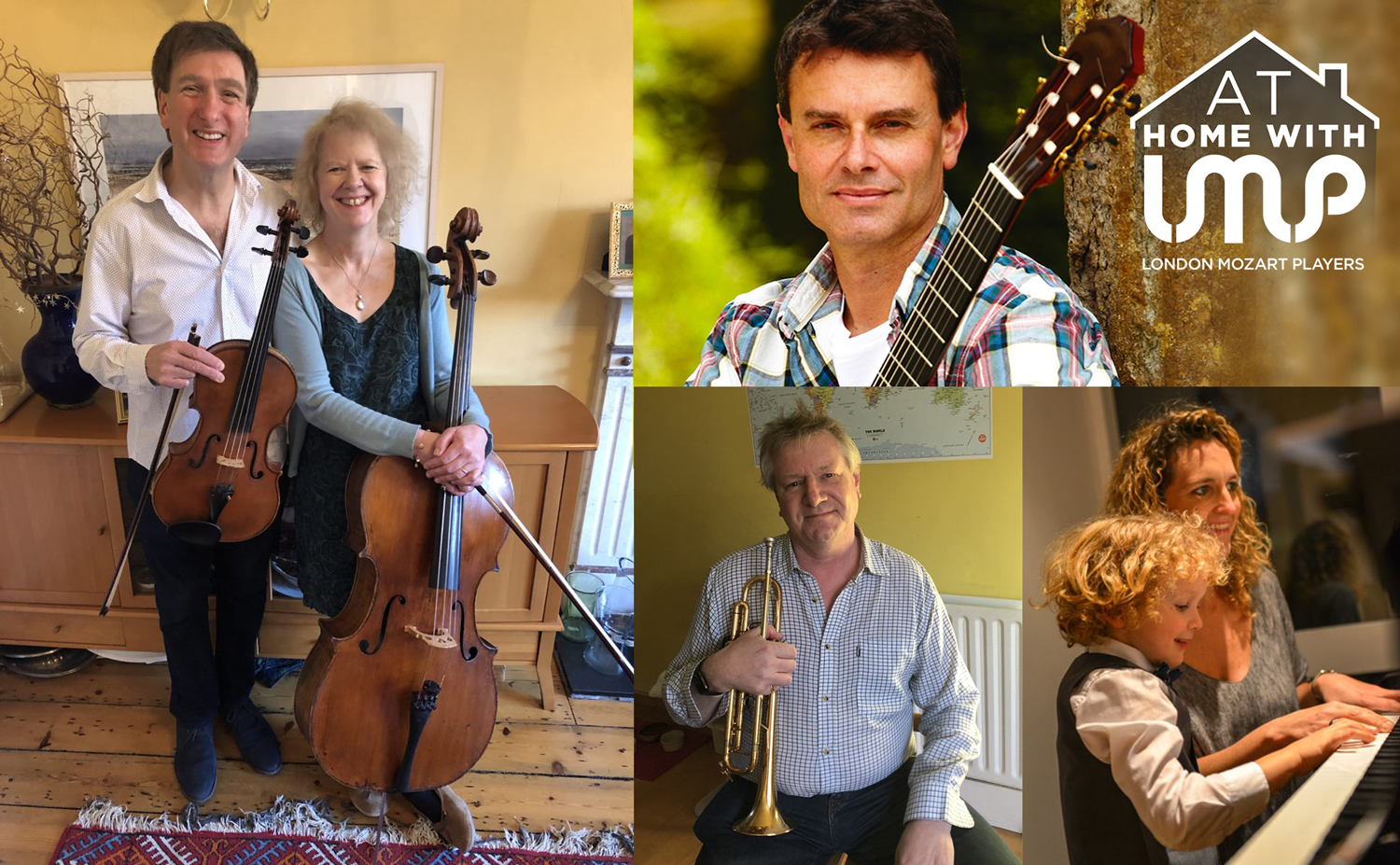 We're thrilled to be over a week into our new virtual initiative 'At Home with LMP' and to have received such a warm reception from audiences across the country. In case you missed any of our daily releases, here's a roundup of all the highlights from last week. Don't forget to check the At Home with LMP page everyday for new daily releases.
LMP leader Simon Blendis gives an illuminating introduction to the first movement of Mozart's Symphony No.40 in G minor, one of only 2 symphonies Mozart wrote in the minor key.
For the first instalment of 'Chamber Tuesdays', Bryony Gibson-Cornish (viola player for the LMP and member of The Marmen Quartet) introduces a performance of the epic first movement of Schubert's String Quartet No. 15 in G major, D. 887.
This week we caught up our cellist Sarah Butcher, who has been working on our projects for SLiDE (South London Inclusive Dance Experience), a Croydon based inclusive dance company who create opportunities for people to encounter dance.
Ever wondered what it takes to conduct an orchestra? Or why good technique is so important? This week we go behind-the-scenes with our Associate Conductor Hilary Davan Wetton, who gives an introduction to the art of conducting an orchestra.
Join co-principal cellist Julia Desbruslais and violist Michael Posner for 'Family Fridays' a musical treat to keep the younger ones entertained.
Craig Ogden brings the soothing sounds of the classical guitar right to your living room for the launch of our 'Saturday Sessions'. Watch back the Facebook-live broadcast which was streamed across the world to thousands of people on Saturday.
Think you know your classical music? Peter Wright, LMP trumpeter, challenges you to try your luck and guess the piece of music he performs…but only from hearing the trumpet part.