'Have A Go' at playing a musical instrument
Have you ever thought, 'I'd love to try the violin or piano or another instrument'?
Do you have access to, or own, an instrument you've never played?
Is there an instrument languishing at the back of the cupboard that you'd like to play?
If the answer to any of these is 'Yes', let LMP help you take the plunge!
---
We've partnered with the Music Teachers' Board (MTB Exams) to launch their 'Have A Go' mission. This is a series of fun and inspiring videos featuring LMP musicians, designed to be a springboard for both children and adults to try their hand at playing a new instrument, while having fun at the same time. 'Have A Go' is part of LMP's ambitious 100k Challenge, which aims to give 100,000 children and young people the opportunity to access the arts. 
For 'Have A Go', members of the orchestra have produced videos and backing tracks based on, and supporting, the MTB Pre-Grade Introductory syllabuses. These are designed to de-mystify the process of learning a musical instrument and provide a straightforward, enjoyable graded exam to encourage people to take their first steps towards playing an instrument.  
The MTB Pre-Grade Introductory is an online exam designed to be achievable within 1–3 months of starting to play, and involves recording learners performing three short pieces and some basic technical exercises. It's a fantastic, accessible alternative to other exam boards which may be off-putting to new starters, and allows starter-musicians to take the exams from home at any time in a relaxed and familiar environment. 
Through their videos, musicians from LMP provide guidance and tips on how to best approach these grades for six instruments (violin, cello, piano, trumpet, guitar and ukulele). Alongside these introductions are string quartet accompaniments for learners to play along with, making practicing and learning even more enjoyable, and providing a real sense of achievement and musicianship. 
To access these videos, backing track recordings, advice on how to acquire an instrument and to see what is involved in taking an MTB Pre-Grade online exam (no, you do not have to play live to an examiner!), head to the MTB website.
You never know, it may lead to a lifelong source of fun and music making!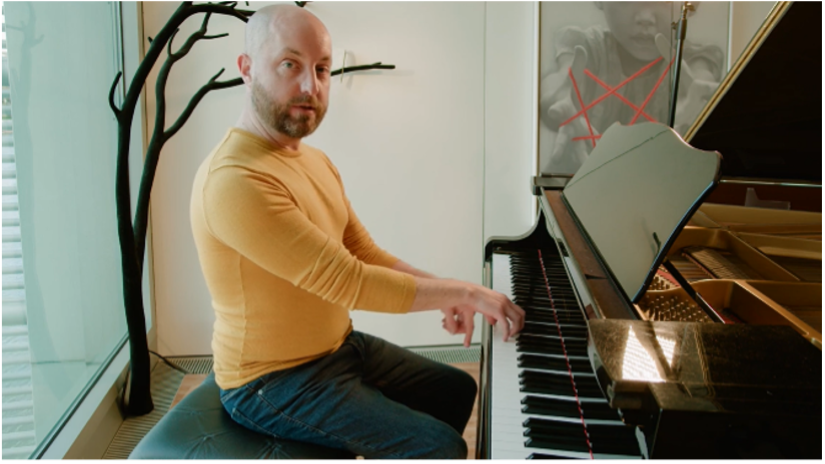 Check out all of the Have a Go resources over on the MTB website and you could be playing in no time.