The Hatching of the Goose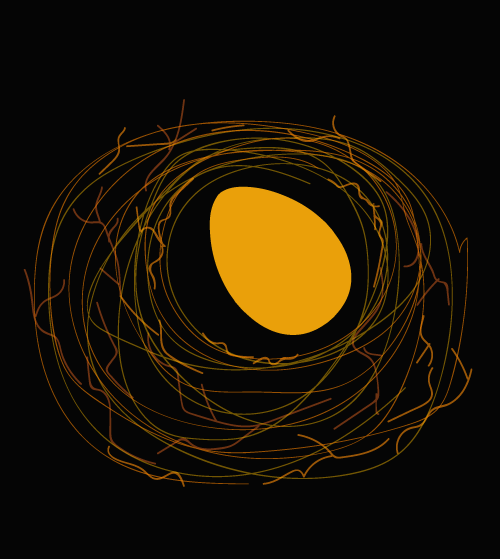 On Thursday 14th April 2016, the London Mozart Players will be performing the British premiere of Stephen Oliver's completion of Mozart's unfinished opera The Goose of Cairo (L'Oca del Cairo). Having only been performed twice before in its original form, in the run up to this performance of the opera we will be mapping out the journey of the Goose – From the hatching of Mozart's story in 1783, to Stephen Oliver's version taking flight over two centuries later, in 1990.
The Story of Mozart's Creation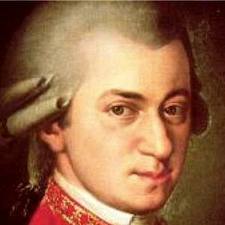 "Remember how much I long to write opera. I envy anyone who is composing one. I could really weep for frustration when I hear or see an aria." Mozart, 1778*
On 7th May 1783 Mozart wrote to his father Leopold:
"…Well, the Italian opera has started again here and is very popular… I have looked through at least a hundred libretti and more, but I have found hardly a single one with which I am satisfied; that is to say, so many alterations would have to be made here and there, that even if a poet would undertake to make them, it would be easier for him to write a new text – which indeed it is always best to do. Our poet here is a certain Abbate da Ponte, [who] has to write per obligo an entirely new libretto for Salieri, which will take him two months. He has promised after that to write a new libretto for me. But who knows whether he will be able to keep his word – or will want to? For, as you are aware, these Italian gentlemen are very civil to your face…. I should dearly love to show what I can do in an Italian opera! So I have been thinking that unless Varesco is still very annoyed with us about the Munich opera (Idomeneo), he might write me a new libretto … he could jot down a few ideas, and when I come to Salzburg we could then work them out together. The most essential thing is that on the whole the story should be really comic … If you think that something can be got out of Varesco, please discuss it with him soon. Tell him too that his share will certainly amount to 400 or 500 gulden, for the custom here is that the poet gets the takings of the third performance…."
And later, on 21st May 1783 he wrote:
"Please keep on reminding Varesco about the thing you know of. The chief thing should be the comic element, for I know the taste of the Viennese…" *
What was this all about?
Mozart had been living in Vienna for nearly two years now. His German opera Die Entführung aus dem Serail had had great success, but he knew the real focus of Viennese high society was on opera in Italian. To really establish himself in the capital he needed to bring out an Italian opera, and the sooner the better.
Who was Varesco?
Giovanni Batista Varesco (1735-1805), son of a church musician, was a poet and clergyman from Trento in Italy. He came to Salzburg in 1766 as chaplain to the then Archbishop Schrattenbach; he also took part in the court music, thus putting him in the same circle as the Mozarts. He had collaborated twice before with Mozart on libretti: in 1777 for Il re pastore, and again in 1780 for Mozart's first truly great opera, Idomeneo. On that occasion the two had bitter arguments by letter [(with M's father as intermediary)] about the changes Mozart wanted made to Varesco's libretto to make it more suitable for operatic use; hence the comment in the letter above.
If Idomeneo caused such problems, why choose Varesco again?
There are at least two plausible explanations:
Mozart wanted to get started quickly and had not yet struck up a proper relationship with da Ponte, who was later to be so important; Varesco was at least a known quantity. Also, Varesco was living in poverty and might therefore be willing to accept a potentially lucrative commission, despite M telling him what to do.
Mozart's relationship with his father had suffered a massive blow through his marriage, of which Leopold strongly disapproved [and which he had done his best to try and block]. (Later in 1783 Mozart and his wife, as mentioned above, were to travel to Salzburg to try and build bridges.) In the writing of Idomeneo Leopold, in Salzburg, had been an essential link between Varesco (also in Salzburg) and Mozart in Munich where the opera was to be performed. Now Mozart offered his father a chance to be that essential link again, and thus reassure him that he was still a vital and important part of his son's life.
*All letters from: Emily Anderson, Letters of Mozart and His Family, 3rd edn. Rev. Sadie & Smart
To follow the story of The Goose of Cairo as it unfolds over the coming weeks and to keep up to date with all the latest news on the performance, visit our dedicated webpage.
Buy Tickets to The Goose of Cairo
£15, £25, £32, £40
Tickets for this concert can be booked through the St John's Smith Square Box Office, or by visiting their website.