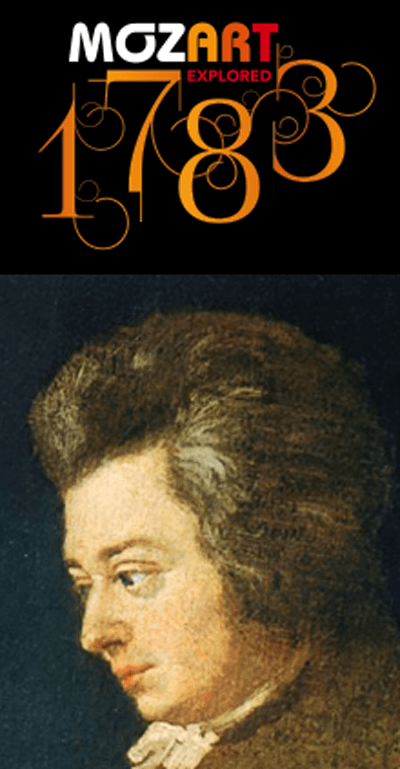 On Thursday 26th May 2016, the London Mozart Players will perform the last concert in their Mozart Explored: 1783 series, 'An Academy in Vienna'. To wrap up the series, which has thus far covered Mozart's personal and musical influences during 1783, 'An Academy in Vienna' will re-enact the type of concert which would have been performed during this prolific year.
The programme for this concert has been drawn from two programmes for public concerts that were given in Vienna in 1783, in both of which Mozart took part: his own "benefit" concert held on the 23rd of March, and the yearly Christmas concerts organised by the Tonkünstler-Societät (Society of Musicians).
Read the article below to find out more about the circumstances under which Mozart performed in Vienna during this time.
Performing in Vienna – Mozart's Experience of the Concert Hall
The majority of concerts given in Vienna during Mozart's life were private events. Many were given in the great houses of the upper nobility, most of whom kept some musicians on their staff and the richest of whom (the Esterhàzys, the Lobkowitzes and others) employed complete orchestras. More recently the practice had spread to the lesser nobility and the bourgeoisie, creating semi-public musical salons. Most of the concerts in which Mozart normally took part were of these two types; sometimes he gave one at his own lodgings:
"Dear Father! I must write in the greatest haste, for it is already half-past five and I have asked some people to come here for a little concert. Altogether I have so much to do that often I do not know whether I am on my head or my heels. […] The evening is [therefore] the only time I have for composing and of that one can never be sure, as I am often asked to perform at concerts" (M to his father, 28/12/1782)*
"Dear Father! It is impossible for me to write very much, […] as I am invited to a concert at Court Councillor Spielmann's"(04/01/1783)
Mozart could not rely on being paid for such appearances; he might perhaps receive an honorarium, or a present such as a new snuffbox, or a free meal. He went to keep his name before the public, and perhaps to gain pupils and patrons.
There were however two types of public concert that took place:
Public "benefit concerts" mounted by individual artists, who would take a theatre or other venue, engage other musicians as needed, and take all the proceeds (and bear all the costs) of the event. These were easiest to mount during Lent, as there were no opera performances, meaning that it was easier to engage musicians from the opera orchestras. Mozart took part in one for his sister-in-law, Aloysia Lange, on 11 March 783, less than a fortnight before his own"
"My sister-in-law, Madame Lange, gave her concert yesterday in the theatre and I played a concerto. The theatre was very full and I was received again by the Viennese public so cordially that I really ought to feel delighted…there was a regular torrent of applause. It is a good advertisement for my concert which I am giving on Sunday, March 23rd"
Concerts held by the Tonkünstler-Societät
During Mozart's lifetime in Vienna a third type of musical event began to take place: the subscription series of concerts. Mozart himself was one of the most enthusiastic exponents of these concert series; among the seventeen concerts he gave in Lent 1784 were two such events. At first these were extremely successful, but within couple of years Mozart was no longer a novelty, and the fickle Viennese public abandoned him as quickly as it had taken him up. He gave no more such concerts after April 1786. But all that was in the future…
Look out for our next post, which will explore in more detail both Mozart's benefit concert and the Tonkünstler-Societät concert, both of which inspired the programme for the LMP's upcoming concert 'An Academy in Vienna'.
*All letters from: Emily Anderson, Letters of Mozart and His Family, 3rd edn. Rev. Sadie & Smart
Concert Details – An Academy in Vienna
7.30pm, Thursday 26th May 2016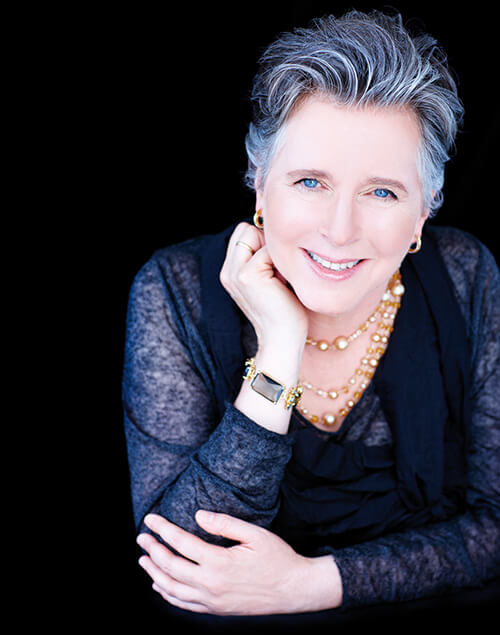 Conductor | Gérard Korsten
Piano | Janina Fialkowska
Salieri | Overture to La Scuola de' gelosi
Mozart | Piano Concerto No. 13 in C K415
Kozeluch | Symphony in C P1:6
Haydn | Overture to Il Ritorno di Tobia
Mozart | Symphony No. 35 in D K385 'Haffner'