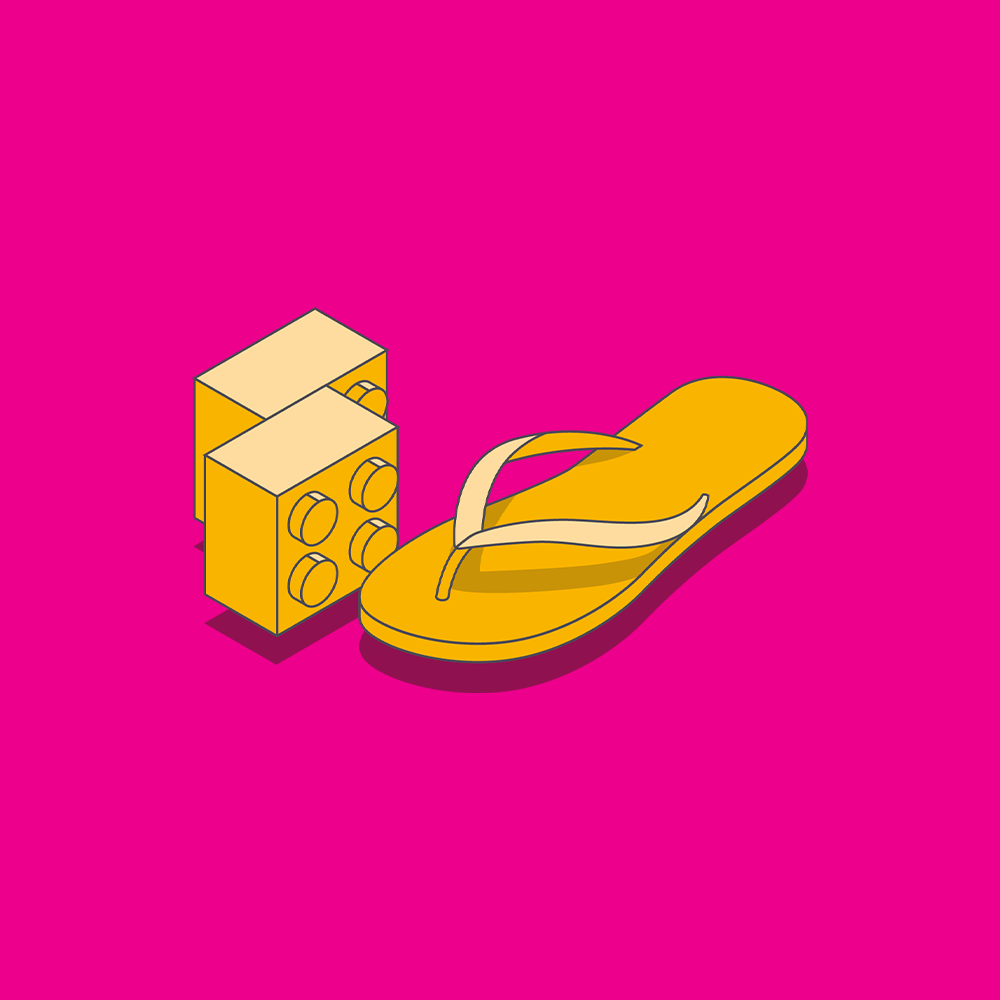 Exploring a composer's process with cellist superstar Sheku Kanneh-Mason
Mendelssohn Excerpts from 'A Midsummer Night's Dream'

FELIX MENDELSSOHN (1809-1847)
Intermezzo, Notturno and Scherzo from the Incidental Music to A Midsummer Night's Dream
In 1826, soon after having discovered the works of Shakespeare, Mendelssohn composed his Overture to A Midsummer Night's Dream. It was the charm and humour of this particular play which prompted him to transcribe Shakespeare's spirited text into music, with special references to the enchanted forest, the magic spell, and even to the braying of the donkey.
When the King of Prussia commissioned him in 1842 to write the incidental music for the Dream, Mendelssohn took up the work as if he had just finished the Overture. Sixteen years after completing this youthful work, he not only set it at the beginning without altering a note, he also used it as the thematic source for most of the incidental music. The result was a surprisingly successful integration of old and new material, and the unity of style was preserved throughout.
Among the pieces based on new material there are three which appear in concerts more frequently than the Overture: the Intermezzo, the Notturno and the Scherzo. The Scherzo, famous for its gossamer orchestration, is the first music to be heard after the Overture. It sets the scene for the meeting of Puck and the fairy who must "hang a pearl in every cowslip's ear", and warns the listener that "the queen and all her elves come here anon". The fairy is vividly evoked by a breath-taking flute solo: "over hill, over dale, thorough bush, thorough brier, over park, over pale, thorough wood, thorough fire, I do wander everywhere swifter than the Moone's sphere…."
By the end of the second act of the play, Hermia has lost Lysander, and has been searching desperately throughout the forest for him. Exhausted and despairing, she eventually falls asleep not far from Lysander, and the following Notturno (Andante tranquillo) is a welcome moment of peace in this very busy play.
© Stefan de Haan
Bloch Schelomo (arr. George Morton)

Ernest Bloch (not to be confused with the philosopher, Ernst Bloch) was born in Switzerland, and studied music in various European countries before moving to the United States in 1916. He lived the rest of his life here, except for a return to Switzerland during the 1930s. In addition to a distinguished career as a composer, he was a music administrator, leading the Mannes School of Music, the Cleveland Institute of Music, and the San Francisco Conservatory of Music. Possessed of a remarkable intellect, he was wide-ranging in his extra-musical interests, especially that of photography. While his musical style is firmly founded in late Romantic, Central European traditions, his peripatetic intellectual interests inspired an impressive variety of compositions. On the one hand, his large corpus of works includes symphonies, string quartets, and concertos, and other works that are more or less traditional in their tone and style.
But, on the other, there is also a wealth of compositions that reflect, among other influences, impressionism, Wagnerism, American Indians, the Civil War, Black spirituals, San Francisco's Chinatown, and, of course, the Swiss Alps.  The world was his oyster. But, today, he is indelibly connected, and most known, for the works that loosely constituted his "Jewish Cycle." Born of Jewish parents, by his thirties be began to explore his religious heritage and immersed himself in a search for both his personal and musical identity. The result was a half dozen or more of seminal works that reflected this passion. Among them are: "Three Jewish Poems" for orchestra, settings of Psalms for solo voice and orchestra, the Israel symphony, Suite Hébraïque for viola and orchestra, the choral Sacred Service for the Sabbath, and several others. But, one of the most known and respected of these is Schelomo, for solo violoncello and orchestra.
Subtitled "Rhapsodie Hébraïque for Violoncello and Orchestra," very simply the work is a musical expression of the tragic, tormented, and despairing thoughts of the old King Solomon—"Schelomo" being Hebraic for "Solomon." Originally, Bloch had conceived of the work as one for solo voice and orchestra, but the practical reality was he didn't know Hebrew sufficiently well to do a creditable job of it.  However, he happened to meet a 'cellist whose style of playing inspired Bloch to substitute the crepuscular, meditative capabilities of that instrument for the human voice. Bloch's direct interest early on was not so much in the character of King Solomon, as it was in the dark message of the Book of Ecclesiastes. Bloch and his family were not doing well at the time, and in his depressed state of mind, found a kindred spirit in the immortal words of the first chapter: "I have seen all the works that are done under the sun; and behold, all is vanity and vexation of spirit." "For in much wisdom is much grief: and he that increaseth knowledge increaseth sorrow." And all the rest of this chapter of pessimism writ large. These are the words of Solomon, of course, and thus the title of Bloch's composition. And coincidently, at the time, the wife of the incident 'cellist, had sculpted a wax figurine of Solomon, and Bloch dedicated the work to the statue.
Schelomo was completed by 1916 and given its première the next year, in a Carnegie Hall concerto of Bloch's music. Its musical style, of course, contains elements that reference what are to be perceived as "Jewish", Semitic, or Middle Eastern musical memes or clichés, such as "gapped" scales, certain augmented intervals, and the like. Other essential traits include cantorial repeated notes, and florid, chant-like melodic embellishments. Bloch's signature "snap" rhythm (TAH-dah) is everywhere, as well as a fondness for the interval of a fourth, which evokes the sound of the shofar. But, essentially, these are only building blocks.
The essence is the marvelous dramatic expressivity of the 'cello in bringing the humanity of the old, brooding, world-weary king to life.  Bloch is clear in indicating that the conceit of the work is a dialogue between the king and the world with all of its complexity and contradictions. The orchestra, of course, is the world and the interplay of thoughts and emotions is between them is masterful. And yet, notwithstanding this clear, extra-musical "story," Bloch unifies it all with identifiable musical motifs, contrasting sections, and a sense of direction that sustains the architecture of it all. There are suggestions of priests, concubines, and sensual dances—a welter of "Oriental" exoticism. There are three subtle divisions of the work, the first presenting several themes, emphasizing the blandishments of his wives and concubines, with his rejection of them in the guise of a cadenza, which occurs three times. It builds to a climax of enticement, leading to the second section and the sound of a shofar of an alternative philosophy—first heard in the celesta and the solo bassoon. Dreams and visions come, and go. The orchestra reasserts itself and the climax of the piece occurs here. The last section is a lament of despair, while the orchestra rages in vain, and the 'cello ends quietly in a total capitulation to the futility of life.
© 2015 William E. Runyan
Bloch 'Prayer' from From Jewish Life (arr. Christopher Palmer)

The three pieces From Jewish Life were composed by Swiss-American composer Ernest Bloch in 1924, the same year he took U.S. citizenship. Though clearly inspired and influenced by Jewish experience, they are purely concert pieces, and do not provide any specific liturgical significance.
The first movement, "Prayer", is a deeply heartfelt plea to the almighty. As Neil W Levin writes, "The initial four-note motive in the minor mode, together with its elaboration in the ensuing phrases, sounds as if it might have served as the skeletal model for Max Janowski's (1912-1991) now well-known setting of the High Holyday prayer Avinu Malkenu." This prayer has special meaning in my own spiritual life, as I have been singing it since my childhood. Both "Prayer" and Janowski's Avinu Malkenu are cantorial in nature, to be sung with heartfelt pathos.
The second movement, "Supplication" (the act of begging humbly), has more angst, almost a sense of urgency as a result of the rhythmic motor in the piano. The third movement, "Jewish Song", evokes a quintessentially Eastern-European melancholy. Its falling motives with bent intonation might represent the pain of the Jewish experience.
The works were dedicated to Dutch-American cellist Hans Kindler, a highly influential musician of his time, and founder of the National Symphony Orchestra in Washington, D.C. Mr. Kindler was the soloist for the world premiere of Bloch's most celebrated work, Schelomo in 1917.
Though the popularity of Bloch's oeuvre has been dominated by works of Jewish connection, we should not forget that Bloch had many other stylistic periods, including Franco-Belgian, modal, serial, and even American folk. In 1927, he was awarded Musical America's composition prize in a unanimous vote, despite being regarded as an outsider by American music writers at the time. His winning work America (1928) was performed by every major orchestra and conductor in the following seasons.
© Carl Fischer Music
Mendelssohn Symphony No. 4, 'Italian'

FELIX MENDELSSOHN  (1809-1847)
Symphony No. 4 in A, Italian
I             Allegro vivace
II            Andante con moto
III           Con moto moderato
IV           Saltarello: Presto
When Schubert and Beethoven were still alive and before Mendelssohn was 14 years old, he composed a set of 12 string symphonies, intended for the musical evening in his cultured family home.  These symphonies are delightful, often original and always spontaneous compositons without the slightest sign of immaturity or any other imperfection suggesting that the composer was a child.
His next symphony, first numbered '13' but scored for full orchestra, was composed many years later. Realising that the work was on a much larger scale than the early symphonies, he renamed it 'First Symphony', numbering those that followed accordingly.  The Symphony in A major, Op. 90, is the fourth of these, and it was Mendelssohn himself who referred to it as his Italian Symphony.
An infant prodigy is not aware of dancing on a tightrope towards an abyss.  In later life the realisation of the dangers implied in such a feat is liable to cause a crisis which can, and often does, destroy a promising career. In the case of Mendelssohn this crisis was aggravated by a lack of single-mindedness in composition, arising from his many varied talents and interests and, perhaps above all, from his cultured family background.  As an adult he began to doubt the merits of the early compositions he had written so effortlessly, and this critical uncertainty also affected his later symphonies.  For instance, he kept revising the Italian Symphony, always maintaining that it was incomplete, and he would not permit a performance of the work in Germany, although he had no objection to having it played in London.  It is a near miracle that none of these negative factors show in his music.  The Italian Symphony in its now accepted form sounds as fresh, spontaneous and original as the brilliant very early Octet for Strings or the splendid A Midsummer Night's Dream Overture.
Mendelssohn spent the winter of 1831 in Rome and visited Naples the following summer.  He worked on the Furth Symphony while he was in Italy and finished the original version in Germany in March 1833.  In May of that year Mendelssohn conducted the first performance at a concert of the Royal Philharmonic Society in London but it was not until 1849, two years after his death, that the symphony was first performed by the Leipzig Gewandhaus Orchestra in Germany.
The opening Allegro vivace fits comfortably into a somewhat updated first movement form, and the lively pulse of the running semiquavers even gathers speed in the coda.  The Andante con moto was probably inspired by the music used for a progression of pilgrims that Mendelssohn heard in progression of pilgrims that Mendelssohn heard in Naples.  The gentle third movement has an ingenious trio for horns and bassoons, and the finale consists entirely of a ferocious Neapolitan dance called a Saltarello (from saltare – to jump).  It is in the key of A minor and even ends quite unconventionally in that mode, without returning to its home key of A major.
©  Stefan de Haan
Violin 1
Ruth Rogers
Sijie Chen
Nicoline Kraamwinkel
Martin Smith
Harriet Haynes
Nemanja Ljubinkovic

Violin 2
Antonia Kesel
Clare Hayes
Jessica Coleman
Jayne Spencer
Suzanne Loze

Viola
Sophie Renshaw
Christine Anderson
Christopher Beckett
Katie Perrin

Cello
Sebastian Comberti
Sarah Butcher
Thomas Isaac

Double Bass
Benjamin Russell
Catherine Elliott
Flute
Harry Winstanley
David Cuthbert
Oboe
Gareth Hulse
Katie Clemmow
Clarinet
Nicholas Carpenter
Lewis Graham
Bassoon
Sarah Burnett
Connie Tanner

Horn
Andrew Budden
Martin Grainger
Trumpet
Anthony Thompson
Peter Wright
Trombone
Andrew Cole
Timpani
Benedict Hoffnung
Percussion
Scott Bywater
Matthew Turner
Harp
Rosanna Rolton
Chief Executive Flynn Le Brocq
Concerts
Concerts & Orchestra Manager Sam Every
Orchestra Fixer Liam Kirkman
Librarian Alex Mackinder
Development
Business Development Manager Ceri Sunu
Fundraising & Operations Director Peter Wright
Fundraising Consultant Paul Hudson
Partnerships Director Trudy Wright
Marketing
Senior Marketing & PR Manager Anna Bennett
Digital Marketing Manager Charles Lewis
Marketing & Events Coordinator Jessica Peng
Finance
Bookkeeper Debbie Charles
Leader sponsored by Debbie Beckerman & Keith Jones
Leader sponsored by Anonymous
Co Leader sponsorship vacant
First Violin 3 sponsored by Liz and Alistair Milliken
First Violin 4 sponsored by John and Rosalind Crosby
First Violin 5 sponsored by Christine Robson
First Violin 6 sponsored by Della Brotherston
First Violin 7 sponsorship vacant
First Violin 8 sponsorship vacant
Principal Second Violin sponsored by Geoffrey Shaw
Second Violin 2 sponsored by The Angel Family
Second Violin 3 sponsored by Keith Ball
Second Violin 4 sponsored by Alastair Fraser
Second Violin 5 sponsorship vacant
Second Violin 6 sponsored by Catherine Shaw
Principal Viola sponsored by Mark and Vanessa Petterson
Co Principal Viola sponsored by Raymond Calcraft
Viola 3 sponsored by Gill Cox
Viola 4 sponsored by Stuart & Joyce Aston
Principal Cello sponsored by Anonymous
Co Principal Cello sponsored by Jeffrey and Sophie Prett
Cello 3 sponsored by Gillian Noble
Cello 4 sponsored by Richard Morgan
Cello 5 sponsored by Colin and Helen Snart
Principal Double Bass sponsored by John Clarke
Co Principal Double Bass sponsored by The Bristow Family
Principal Flute sponsorship vacant
Sub Principal Flute sponsored vacant
Principal Oboe sponsored by Pat Sandry
Co Principal Oboe sponsored by Sean Rourke
Sub Principal Oboe sponsored by Geoffrey & Joy Lawrence
Principal Clarinet sponsored by Derek and Deirdre Lea
Sub Principal Clarinet sponsored by Graham Harman
Principal Bassoon sponsored by Sandra and Anthony Linger
Sub Principal Bassoon sponsored by Barbara Tower
Principal Horn sponsored by Chris Harman
Sub Principal Horn sponsored by Julia James
Principal Trumpet sponsored by Ishani Bhoola
Sub Principal Trumpet sponsored by Cynthia Harrod-Eagles
Principal Trombone sponsorship vacant
Sub Principal Trombone sponsorship vacant
Principal Timpani sponsored by Cynthia Harrod-Eagles
Principal Percussion sponsorship vacant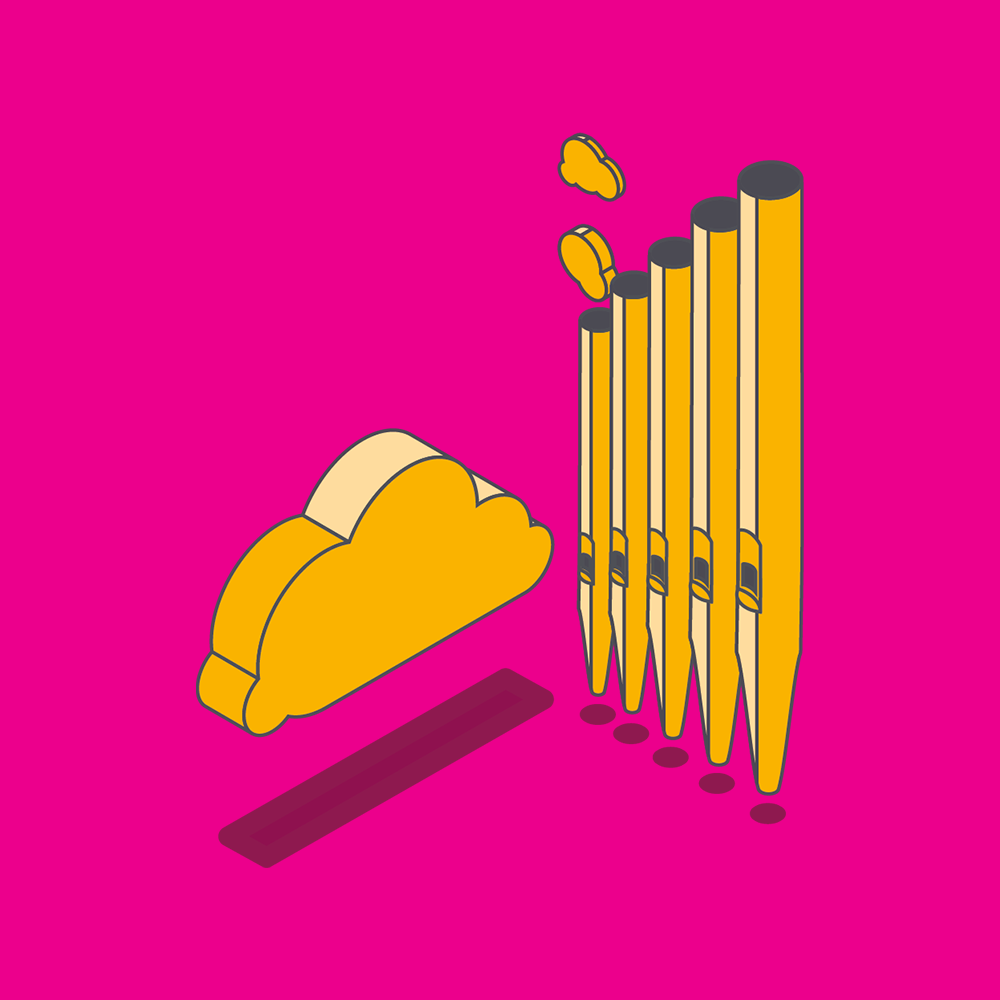 Pipe Dreams
22 April 2023
Fairfield Halls
The organ as you've never seen it before as Anna Lapwood takes her camera down the pipes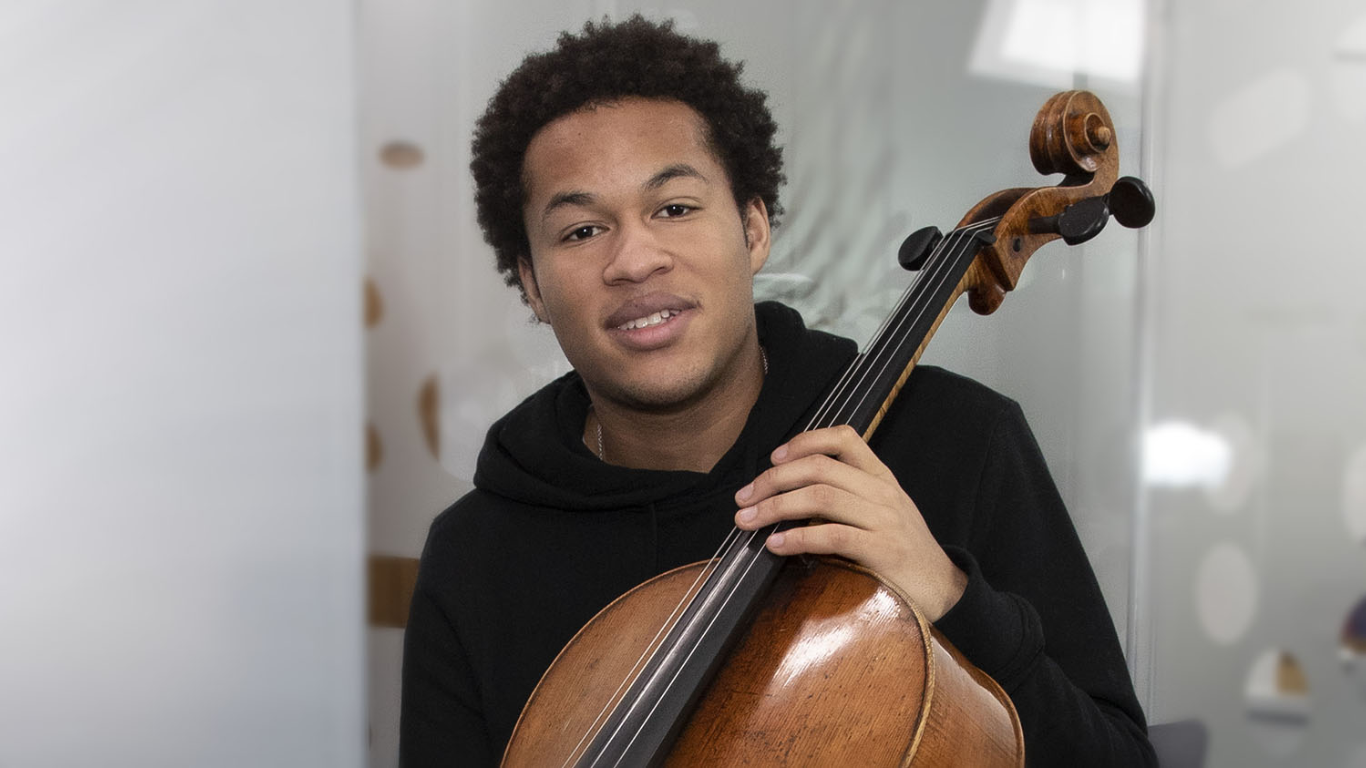 Sheku Kanneh-Mason is already in great demand from major orchestras and concert halls worldwide. He became a household name in 2018 after performing at the wedding of the Duke and Duchess of Sussex at Windsor Castle, his performance having been greeted with universal excitement after being watched by nearly two billion people globally. Sheku initially garnered renown as the winner of the 2016 BBC Young Musician competition, and subsequently became a Decca Classics recording artist. His latest album, Song, showcases his lyrical playing with a wide selection of arrangements and collaborations. Sheku's 2020 album Elgar reached No. 8 in the main UK Official Album Chart, making him the first ever cellist to reach the UK Top 10. Sheet music collections of his performance repertoire along with his own arrangements and compositions are published by Faber.
In the 22/23 season, Sheku appears as Artist in Residence with the Philharmonia Orchestra, performing three concerti across the year in addition to chamber music and giving educational workshops. He also performs with orchestras such as the London Mozart Players, Orchestre de chambre de Paris, Royal Northern Sinfonia, Camerata Salzburg, Hallé Orchestra, and Royal Scottish National Orchestra. In the Americas, Sheku features as soloist with the Philadelphia Orchestra, Los Angeles Chamber Orchestra, Toronto Symphony, Boston Symphony, São Paulo Symphony, and on tour with the City of Birmingham Symphony Orchestra. He also performs his first solo cello recital programme in venues such as Wigmore Hall London, National Concert Hall Dublin, Palau de la Música Catalana Barcelona, Auditorio Nacional de Música Madrid, Musée du Louvre Paris, and De Doelen Rotterdam and returns to the Dortmund Konzerthaus as one of their Junge Wilde artists.
Since his debut in 2017, Sheku has performed every summer at the BBC Proms, including in 2020 when he gave a breath-taking recital performance with his sister, Isata, to an empty auditorium due to the Covid-19 pandemic. He was selected to appear in the coveted role as guest soloist at the 2022 Last Night of the Proms with the BBC Symphony Orchestra.
A graduate of London's Royal Academy of Music where he studied with Hannah Roberts, Sheku was appointed in May 2022 as the Academy's first Menuhin Visiting Professor of Performance Mentoring. He is an ambassador for the Juvenile Diabetes Research Foundation, Future Talent, and Music Masters.  Sheku was appointed a Member of the Most Excellent Order of the British Empire (MBE) in the 2020 New Year's Honours List. He plays a Matteo Goffriller cello from 1700 which is on indefinite loan to him.
© September 2022.
Jonathan Bloxham
conductor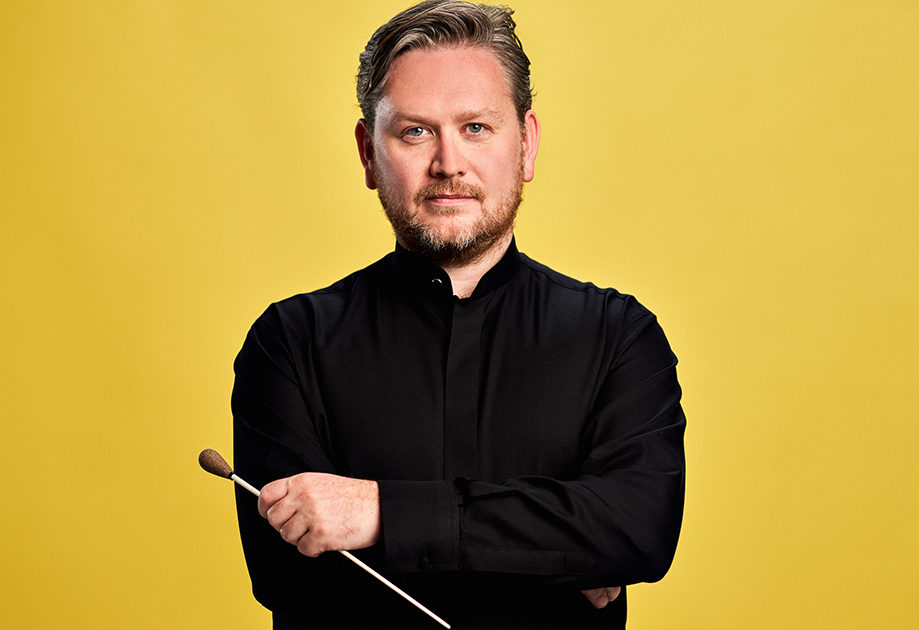 Jonathan Bloxham was recently appointed Resident Conductor and Artistic Advisor of the London Mozart Players, effective from October 2022.
British conductor Jonathan Bloxham has swiftly made his mark as a conductor of "accomplished technique, innate musicianship, with a natural rapport with orchestras and a deep knowledge and understanding of the symphonic repertoire" (- Paavo Järvi).
Jonathan has a natural affinity with opera and made his Glyndebourne Festival debut in 2021, conducting 4 sold-out performances of Luisa Miller with the London Philharmonic. In Autumn 2021 he conducted Glyndebourne Touring Opera's production of Don Pasquale, receiving 5 star reviews, having conducted two performances of Rigoletto for GTO in 2019. In September 2022, he joined the Luzern Symphony to conduct a production of Bartok's Bluebeard's Castle at the Luzerner Theater in association with the Luzerne Festival.
Last season saw a string of debuts for Jonathan, including London Philharmonic, Swedish Chamber Orchestra, Belgian National Orchestra, Bonn Beethoven Orchester, Munich Symphony, Luzern Symphony and Aalborg Symphony. Along the way he established new relationships with leading soloists such as Steven Isserlis, Frank Peter Zimmermann, Daniel Mueller-Schott and Abel Selaocoe. He joined the Britten Sinfonia for the Barbican's 40th birthday festivities, conducted the Salzburg Mozarteumorchester in Austria and on tour in Italy, and returned to the Hallé Orchestra.
Highlights of 22/23 include include his debuts with the Tokyo Symphony and Royal Liverpool Philharmonic, invitations back to Salzburg, Munich, Residentie Orkest, and the start of his tenure with the London Mozart Players, including concerts at Fairfield Halls, Croydon (London).
He has recorded CDs with the London Symphony Orchestra (2022) and Nordwestdeutsche Philharmonie (2021, Strauss and Cesar Franck): "irresistible" – Musicweb International. For the past 14 years Jonathan has been Artistic Director of the Northern Chords Festival based in Newcastle-upon-Tyne. Passionate about unearthing little-known composers and championing new work, Jonathan has commissioned several premieres by young composers such as Vlad Maistorovici, Jack Sheen and Freya Waley Cohen.
Jonathan's conducting career was launched when he took up the Assistant Conductor position at the City of Birmingham Symphony Orchestra from 2016-2018 under Mirga Grazynte-Tyla. He was then invited by Paavo Järvi to conduct the Deutsche Kammerphilharmonie, since when he has become a regular guest, going on to conduct across Europe with orchestras such as the Orchestre Philharmonique du Luxembourg, Lausanne Chamber Orchestra, Tapiola Sinfonietta and Basque National. Nearer to home he has returned to the CBSO, conducted the BBC Scottish Symphony Orchestra, BBC National Orchestra of Wales and National Symphony RTE.
Before taking up conducting he was a founder member and the cellist of the Busch Trio, performing regularly at the Wigmore Hall, across Europe and on BBC Radio 3, and still plays chamber music on occasion. Whilst studying at the Royal College of Music he won several prestigious awards including the Suggia Gift and the RCM Cello Prize; he made his concerto debut at the Berlin Philharmonie in 2012. He began his musical training at the age of 8 with a local cello teacher from the Gateshead Schools Music Service. He then studied at the Yehudi Menuhin School & Royal College of Music with Thomas Carroll before completing a Master's degree at the Guildhall School of Music and Drama with Louise Hopkins, taking further conducting studies with Sian Edwards, Michael Seal, Nicolas Pasquet and Paavo Järvi.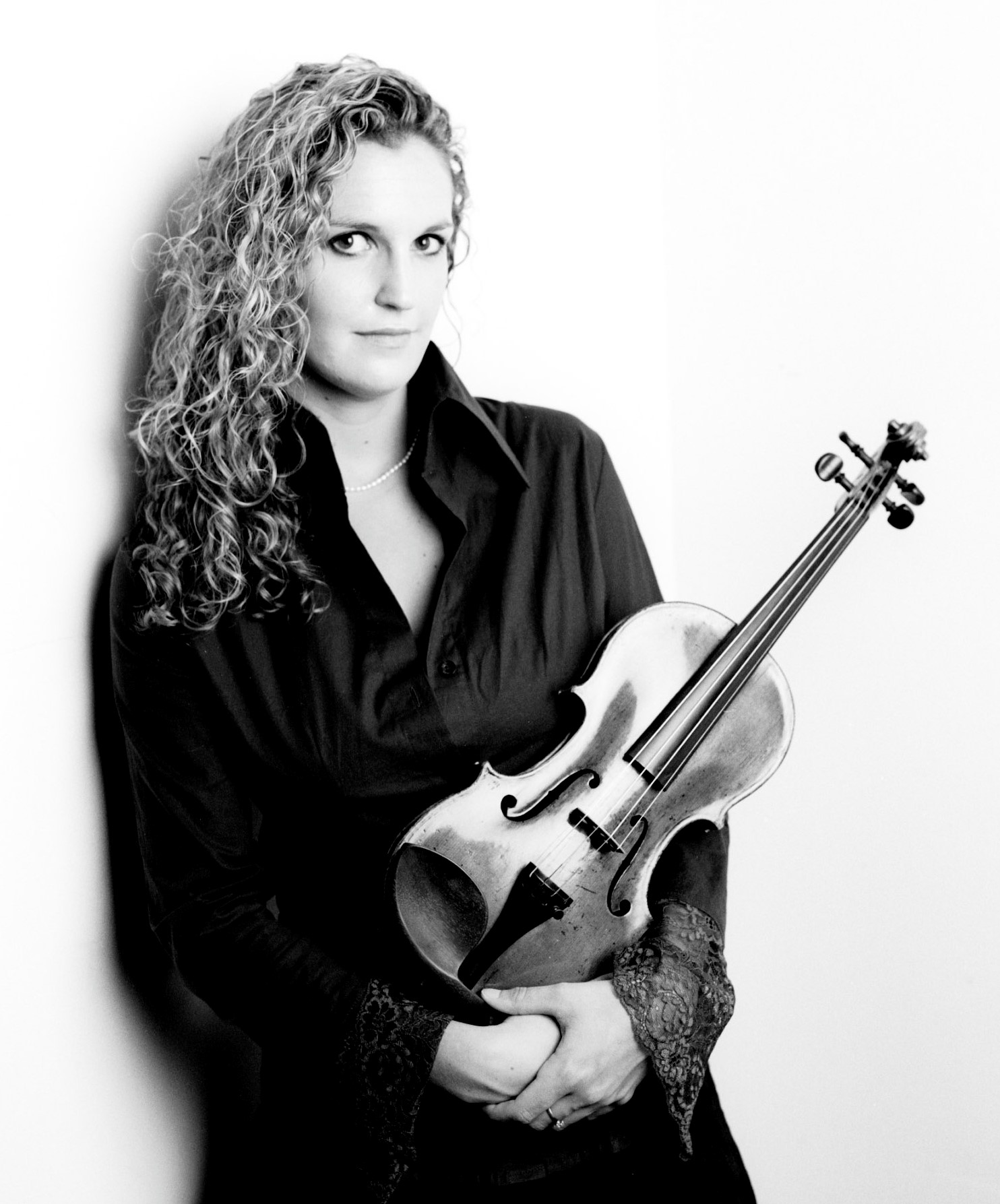 Ruth Rogers studied with Itzhak Rashkovsky and Herman Krebbers. Described as "the finest of the younger generation of violinists" (Musical Opinion) and hailed by the Guardian as "superb", Ruth is in demand as soloist, leader, and chamber musician. She was awarded the Tagore Gold Medal – the Royal College of Music's highest accolade. She appears regularly at such prestigious venues as The Wigmore Hall with Aquinas Piano Trio and has made many recordings as part of that ensemble, including recent releases by Naxos which have been very well received by the critics.
Ruth was appointed as Leader of the London Mozart Players in 2015 and Leader of the Brighton Philharmonic Orchestra in 2022. She worked as Co-Leader of the Bournemouth Symphony Orchestra from 2008 until 2012 and appears as a guest leader of many other major orchestras including the Hallé, BBC Philharmonic, the City of Birmingham Symphony Orchestra and the Scottish Chamber Orchestra. Ruth has played to orphans, landmine victims and malaria patients in refugee camps on the Thailand-Burma border.