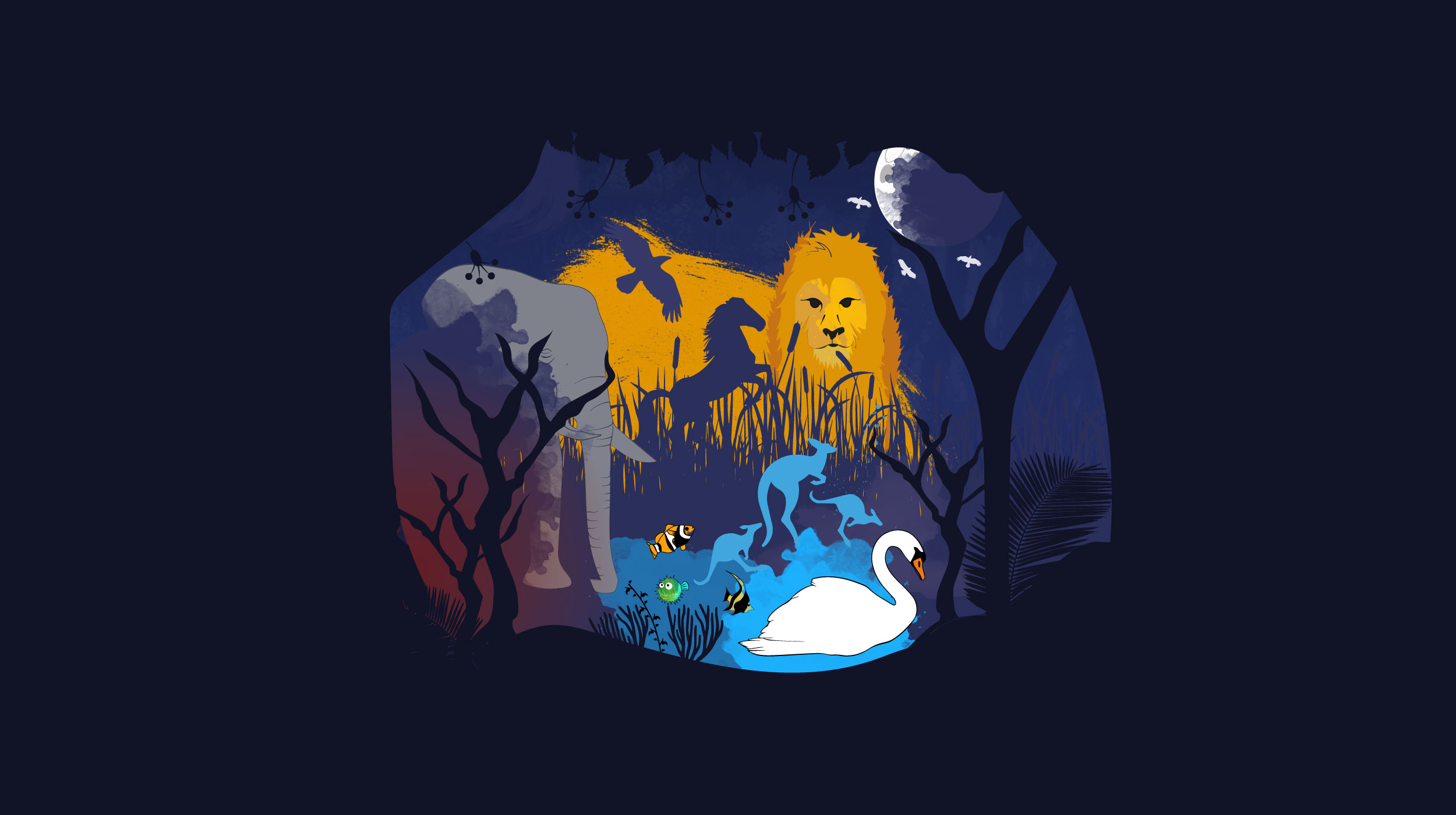 One of the successes of LMP's digital lockdown output was the musical content created for children. As the latest lockdown continues, LMP have made it easier for parents, grandparents and teachers to entertain the youngest music lovers by collating all suitable content on one page on the LMP website, 'Classical for Kids'. All your favourites are here, including Peter & the Wolf which has had more than 75,000 views so far, and we've had some rave reviews from parents and teachers around the world.
'My kids have just watched this [Peter & The Wolf] and absolutely loved it, thank you so much' Bethany on Facebook
'I am a music teacher in Perth Western Australia. I am showing my children this fabulous production [Peter & The Wolf]. It is so funny and engaging.' Christina on Facebook
'I love this [Carnival of the Animals]. When I was working with keyworker children at school during lockdown this was a lifesaver. Thank you LMP' Alice on Facebook
And we've just received this knockout letter of appreciation for Peter & the Wolf from Elementary Classroom teacher Elizabeth, from Pennsylvania, USA.
'I have been teaching elementary music in the US for over 20 years. I have used different recordings and/or videos of Peter and the Wolf with my students, and yours is by far my favorite. I stumbled across it online a few weeks ago, and today was finally the day I got to start playing it for my classes. I love everything about it, and so did my kids!
As both an actor and musician myself, I am familiar with the challenges of working collaboratively during this time. Your production actually embraces the isolation, and ironically is more successful because of it, at least in my view as an educator. My young students could really see the instruments being played and benefitted from seeing them in both the natural and isolated settings; they enjoyed the artwork and the creative video editing along with the live action of real children (and pets!) acting out the parts. I just find the whole production to be inspired, and I think it's very creation models for my students what is possible, even when we're all in our own physical spaces. I just really can't thank you enough for making this available online.    
There's also films to inspire fun activities at home, perfect for keeping the little ones entertained. Whether it's making your own French horn from a hosepipe, or creating a bottle orchestra, there are lots of ideas to inspire even the youngest musicians, and fun for grown-ups too!
https://www.londonmozartplayers.com/wp-content/uploads/2021/02/Screenshot-2020-06-16-at-16.10.24.jpg
925
1500
LMP
https://www.londonmozartplayers.com/wp-content/uploads/2023/05/output-onlinepngtools-1-300x170.png
LMP
2021-02-05 10:40:52
2021-02-05 10:41:42
Beat the lockdown blues with LMP's 'Classical for Kids' page.