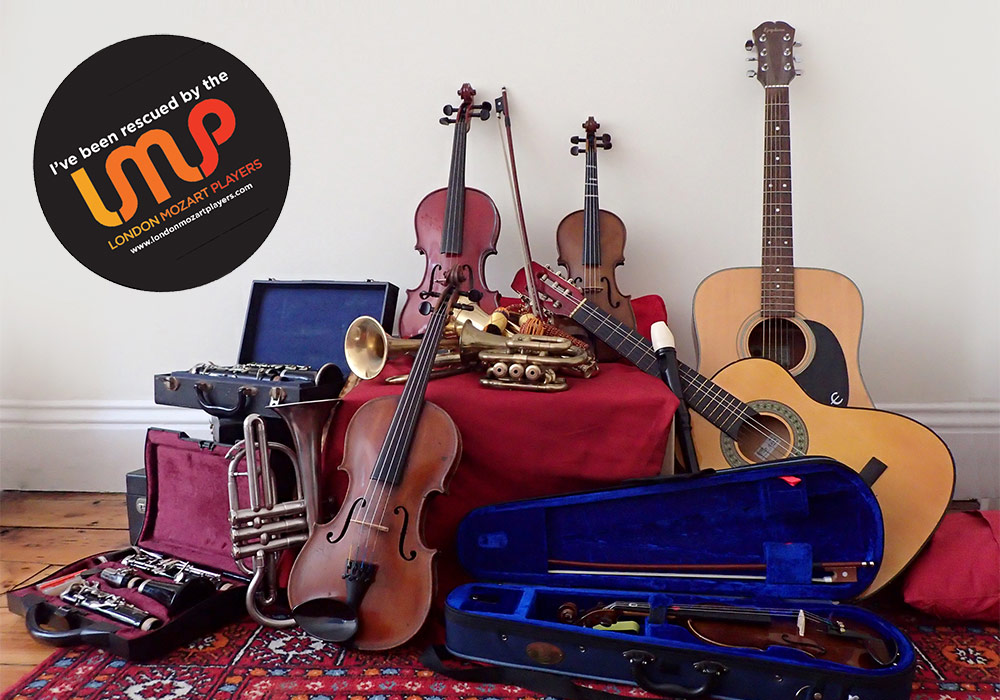 Amnesty for Musical Instruments
Two wonderful and inspired LMP Friends, Barbara Tower and Sue Hart, have launched a scheme to reclaim unused and unloved musical instruments with the aim of passing them on to places where there is a need. LMP is devoted to inspiring more people to take up playing an instrument and this scheme will offer the chance to many. 
So far three violins, four flutes and three ukuleles have found good homes at Rockmount School, and at our Christmas concert on 13th December, we will be treated to a performance by a young violinist, Erin Morgan, whose need for a bigger violin was solved when she was given the use of an LMP Amnesty instrument. A flute group will now be started at the school using the gifted instruments, and we look forward to them joining LMP's performances in due course. Crisis in Croydon, the charity for the homeless, has also benefitted from our donated instruments. 
We would welcome gifts of your unused or unloved instruments to our Amnesty scheme; simply bring them along to any of our performances at St John's, and leave them with a member of LMP staff. Alternatively, email info@lmp.org to discuss donating your old instruments with a member of the team.
Get searching in your attics and garages and bring them along on 12th October to the opening concert of the new season at St John the Evangelist!