ONLINE CONCERT: Piano Explored – Mozart & Moscheles
Events Calendar
{{EventDate}}
& {{EventTime}}
From 26 May 2021, 1:05pm
ONLINE CONCERT: Piano Explored – Mozart & Moscheles
Video will be available sooon.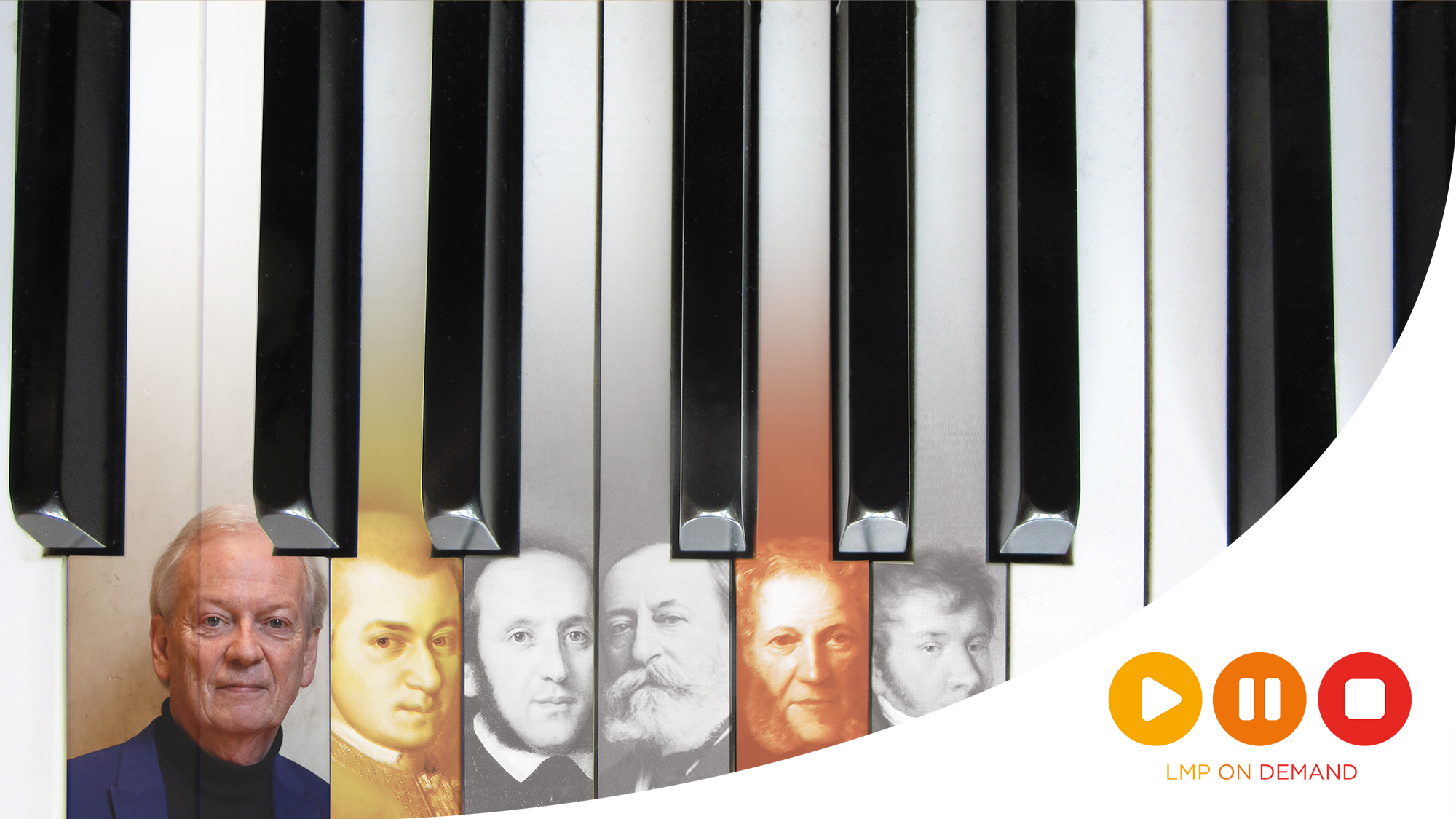 Mozart Piano Concerto No.6 in B-flat major, K.238
Moscheles Piano Concerto 1 in F major, Op.45
London Mozart Players
Howard Shelley Piano
Directing from the piano, Howard Shelley introduces a two-concerto concert that pairs a Mozart masterpiece with an unknown gem. Mozart's beautifully expressive Piano Concerto No. 6, written when the composer was only 20, shows young Mozart at his finest and hints at the expressive intensity to come. Lively writing at the outset is followed by a refined and expressive slow movement reminiscent of the Andante of concerto no.21, before a finale packed with terpsichorean themes brings the concerto to an exuberant end. In the hands of the LMP and Howard Shelley, Mozart's charming melodies will dance between the pillars of St John's Smith Square's stunning baroque interior. Moscheles may be a new name for many, but Mozart lovers will find much to admire in his 1819 piano concerto, which is packed with Mozartean grace and lyrical melody. Howard Shelley, an acclaimed exponent of repertoire which bridges the Classical and Romantic periods, will bring stylistic elegance and nimbleness to this delightful work, bringing the season to a lively end.
'Shelley's performances combine spirit and finesse' Classic FM
Want to know more about the pieces. Download our Piano Explored brochure.
Having trouble buying or watching? Try our help and FAQs.
---