Michael Collins: Clarinet at the Clock Tower
Events Calendar
{{EventDate}}
& {{EventTime}}
Thursday 7 October, 7:00 pm
Michael Collins: Clarinet at the Clock Tower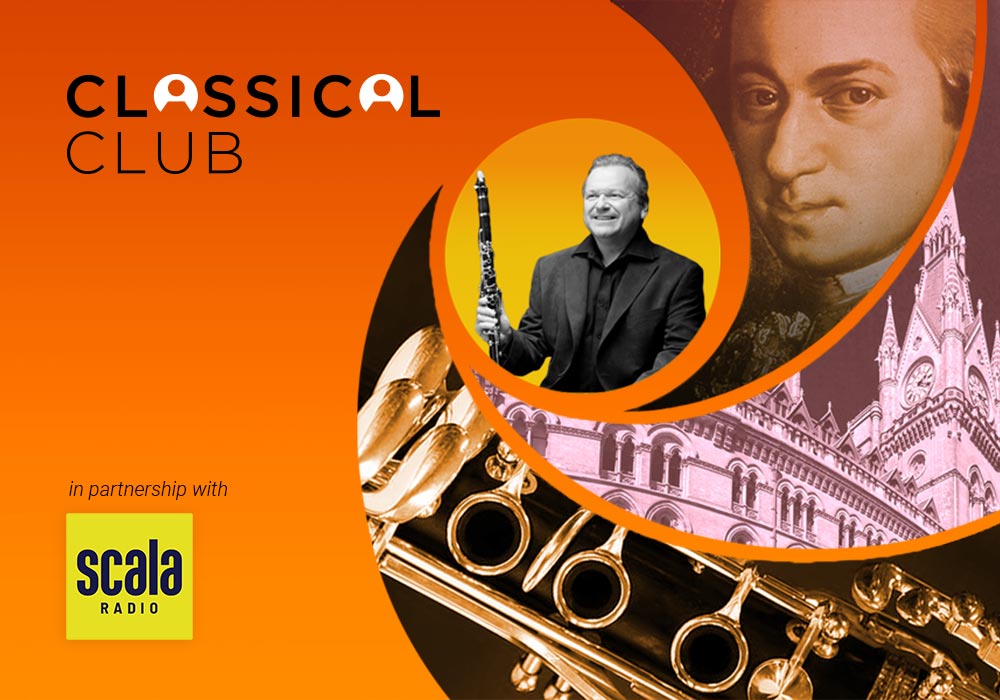 Weber Clarinet Quintet in B♭ Major, Op.34
Mozart Clarinet Quintet in A Major, K.581
Michael Collins clarinet
London Mozart Players
7pm BST
In a treat for woodwind fans (and there have not been many woodwind outings this year, thanks to Covid-19), clarinet virtuoso Michael Collins joins LMP's Classical Club for a sublime chamber concert direct from the lofty space in the Clock Tower above St Pancras Station. Two clarinet quintets are on the programme: Mozart's glorious quintet with its melting second movement is one of the earliest and most beloved pieces for clarinet, written especially for his friend, the basset clarinettist Anton Stadler. The Weber quintet, graceful and exuberant by turn, is itself a little masterpiece, full of musical leaps and pirouettes. Michael Collins will bring all his dazzling virtuosity and sensitive musicianship to these delightful chamber works.
Tickets
You can buy individual tickets for concerts for £12 (€13/$15), children's concerts £5 each (€6/$7), or an 8-concert 'Season Pass' for £60 (€72/$80). A Season Pass includes extra content such as interviews and behind-the-scenes films, plus free concert programmes.
Concert snippet
Get a taste of the concert with this short preview.
About Classical Club
Classical Club is a brand-new series of eight classical music concerts, in partnership with Scala Radio.
Further Information
Soloist: Michael Collins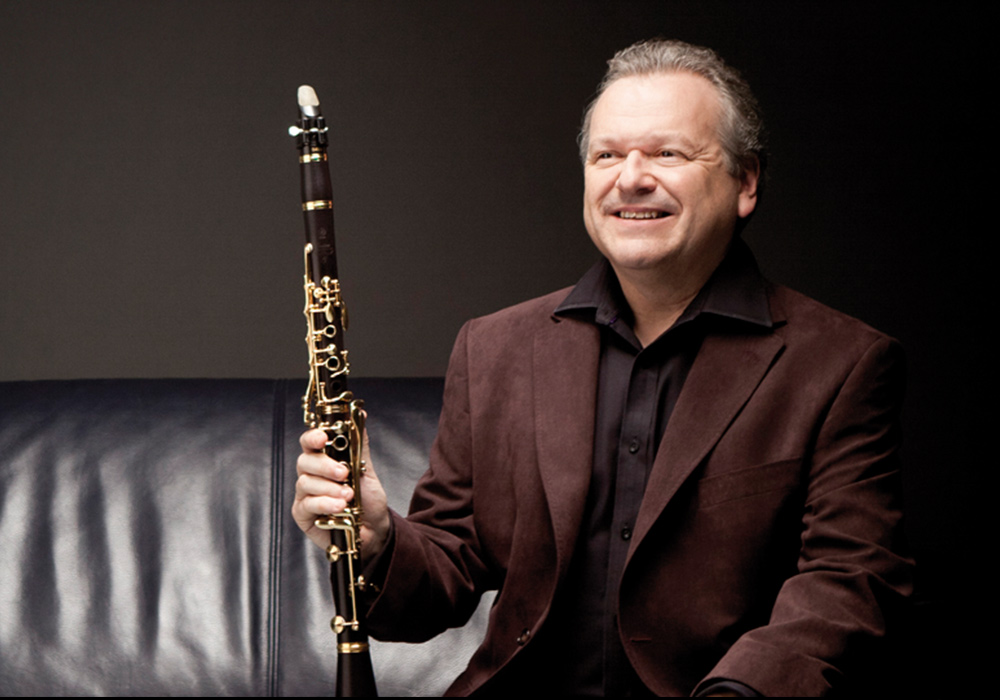 Michael Collins MBE is a distinguished soloist, and has in recent years also become a highly regarded conductor. Michael performs worldwide as soloist and conductor, and pre-Covid engagements include tours in South Africa, Australia (with the Melbourne Symphony Orchestra), Japan and Mexico (with the Orquesta Sinfónica Nacional). Michael is committed to expanding the repertoire of the clarinet and has premiered many new works, including by Adams, Carter and Turnage. Michael's most recent recording is an extensive discography of concertante works by Richard Strauss, with Collins as conductor and soloist. Michael is in great demand as a chamber musician: during the 2019/20 season he was artist in residence at the Wigmore Hall, and performed one of the Hall's many lunchtime recitals that were live streamed during lockdown. LMP is fortunate to collaborate with Michael on a regular basis, and our Clock Tower concert will be a real delight.
Venue: St Pancras Clock Tower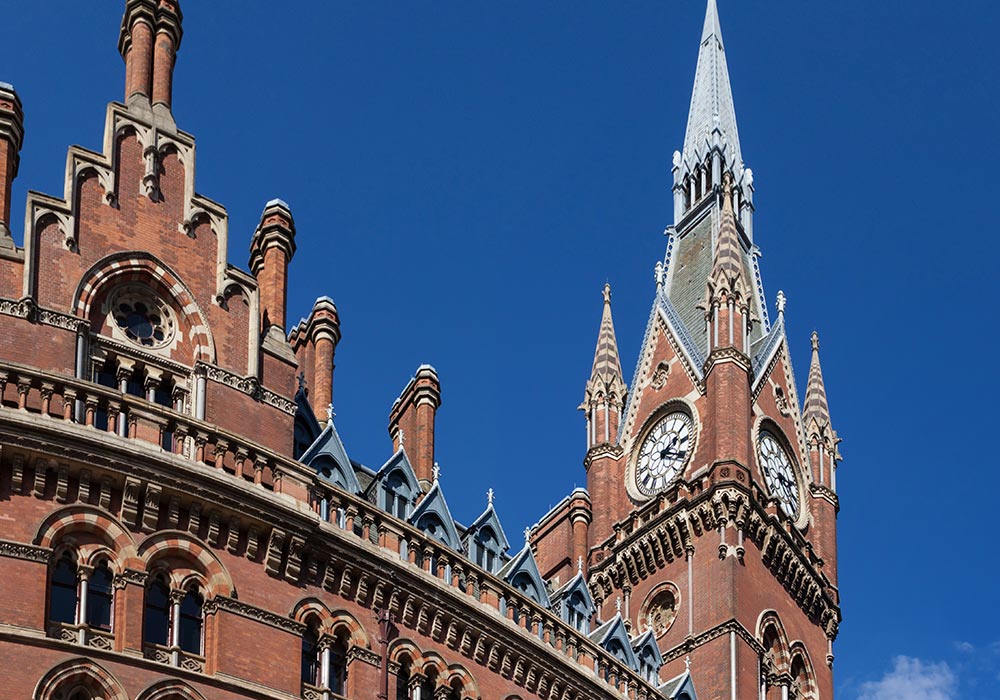 Our second Classical Club concert will be streamed from the Tower Room in the iconic clock tower that soars over St Pancras Station. The tower in fact sits within St Pancras Chambers, formerly the Midland Grand Hotel. This famous railway terminus hotel was constructed at St Pancras by the Midland Railway Company between 1868 to 1876, with the hotel opening in 1873. The hotel's architect was George Gilbert Scott, the great proponent of Gothic Revival, a Victorian style that redeployed gothic architectural elements of the Middle Ages. The 10-m-high Tower Room makes an incredible space for chamber recitals.