Mass in C Minor with Wimbledon Choral
Events Calendar
{{EventDate}}
& {{EventTime}}
Saturday 27 November, 7:30 pm
Mass in C Minor with Wimbledon Choral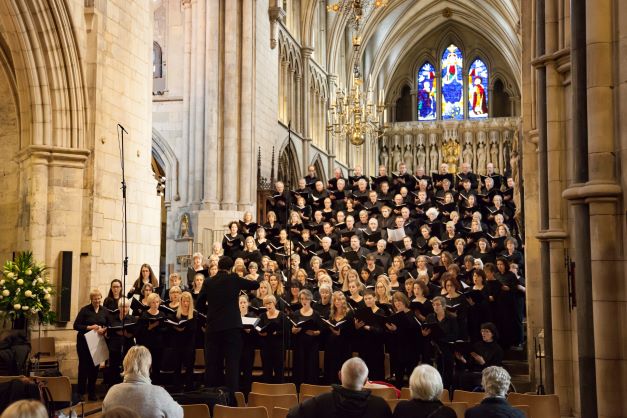 Panufnik Letters from Burma
Britten Serenade for Tenor, Horn and Strings
Mozart Great Mass in C Minor K.427
London Mozart Players
Wimbledon Choral
Neil Ferris conductor
Jeni Bern soprano
Llio Evans soprano
Thomas Elwin tenor
Jamie W Hall bass
Gareth Hulse oboe
Richard Watkins horn
This will be the first public performance by Wimbledon Choral, together with the London Mozart players, since Christmas 2019, and what greater way to celebrate than with Mozarts's glorious Mass in C Minor, widely regarded as his masterpiece in the field of religious composition. With dramatic choral writing and wonderful solo scoring, this formidable work is studded with gems from operatic skill to baroque counterpoint.
Roxana Panufnik's Letters from Burma, composed in 2004, was inspired by Aung San Suu Kyi's vivid description of life in Myanmar while under house arrest.
Benjamin Britten's Serenade for Tenor, Horn and String offers a contemplation of night and sleep through the poetry of Keats, Jonson, Blake and Tennyson.