Little Orpheus: The Live Gaming Soundtrack
Events Calendar
{{EventDate}}
& {{EventTime}}
Saturday 24 June 2023
Little Orpheus: The Live Gaming Soundtrack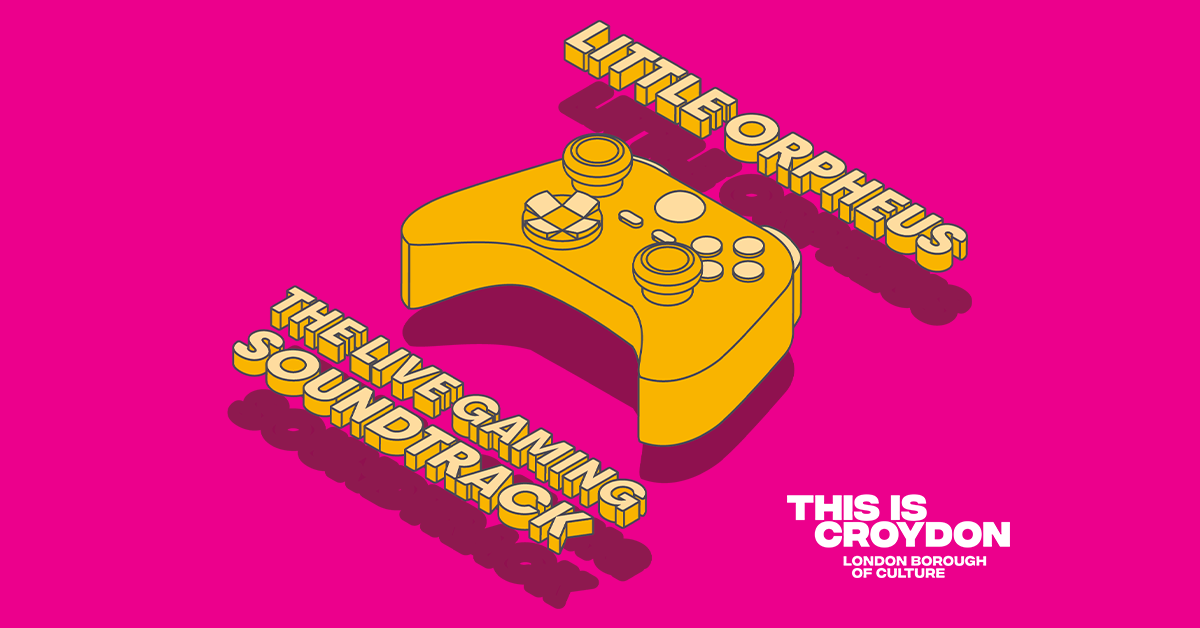 Jim Fowler and Jessica Curry Little Orpheus Soundtrack
Timothy Henty conductor 
____________________________________________________________
The year is 1962. NASA is trying to shoot a man to the moon and for Ivan Ivanovich, the Russian Cosmonaut, the Space Race is on. But rather than heading up and out, Ivan is journeying in the opposite direction to centre of the Earth in his atomic-bomb fuelled vessel, Little Orpheus. Join Ivan on his journey as he traverses prehistoric lands, dives into undersea kingdoms and dodges the occasional tyrannosaurus rex.
Ivan's journey is brought to life by BAFTA-winning Jessica Curry and Jim Fowler's soundtrack. Nominated for multiple prestigious awards, including the D.I.C.E and the Ivor Novello Awards, the Little Orpheus soundtrack is full of witty and wondrous writing that makes the game a memorable and colourful cinematic experience.
Accompanied by an hour-long cut of the live gameplay, we're strapping ourselves in as we rocket down to the Earth's core as we perform the world-premiere of Curry's Little Orpheus soundtrack, animating every pithy bassoon note that follow Ivan's footsteps and each swell of strings that bring him one step closer to victory.
Little Orpheus was released on Apple Arcade in 2020 and is an adventure platform game developed by the Chinese Platform Room. The game won the Apple Arcade Design Award in 2021, recognising its ingenuity and innovative design.