Spotlight on… Leia photos
Enjoy some photos of brilliant Artist in Residence, Leia Zhu, from her day with us at Fairfield Halls rehearsing and performing Tchaikovsky's Violin Concerto. We very much enjoyed performing alongside Leia as soloist and we look forward to many more concerts in the same vein. Our photographer at Fairfield Halls has really captured the spirit of the occasion. It was a fantastic night of music making!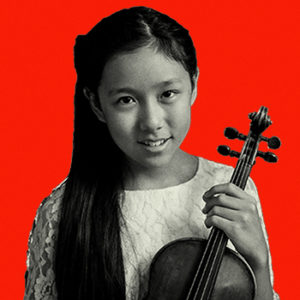 Not caught up on the film yet? Why not watch it now!