Give the gift of music to the community
As part of our ongoing mission to bring world-class classical music to every corner of the community, many of our concerts at our resident home St John's Upper Norwood are sponsored to ensure that young music students, those who are disadvantaged or those who could not normally afford to see classical music stars at the top London venues, get a chance to come along and enjoy the very best live music for free.
Our resident concerts at St John the Evangelist bring a diverse range of classical music to the community, making live performance accessible to all.
You can sponsor a seat
When you purchase tickets for some of our concerts, you will have the opportunity to purchase an extra ticket(s) for £5, which will enable someone less fortunate to come along for free. If you wanted to sponsor a seat without buying a ticket for yourself, you can also donate £5 via CAF (Charities Aid Foundation).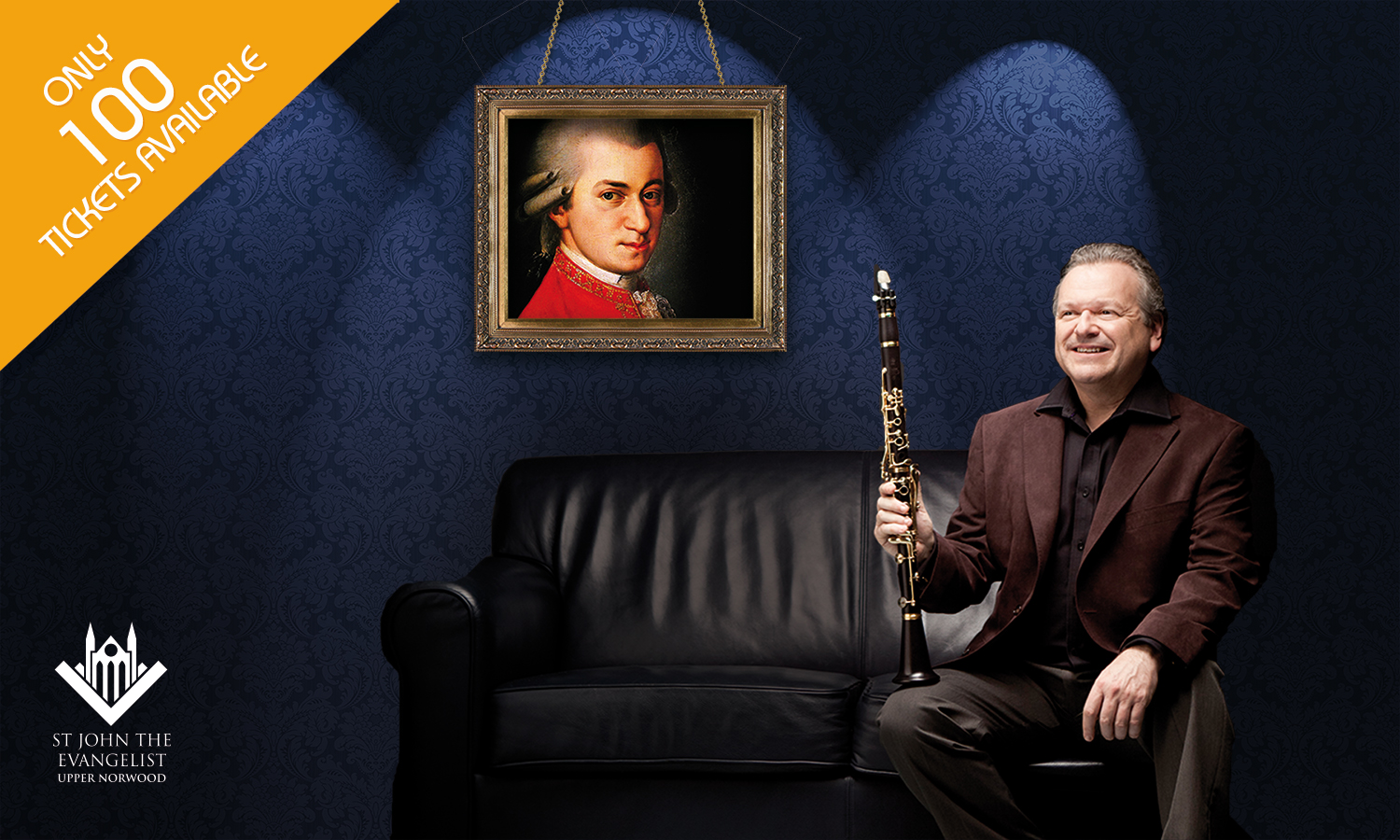 Celebrating Mozart's Birthday
with clarinet virtuoso Michael Collins
Our next concert at St John the Evangelist takes place on 27th January at 4pm. Classical genius Wolfgang Amadeus Mozart and clarinet virtuoso Michael Collins share a birthday – 27th January, just two weeks ahead of the London Mozart Players' own 70th anniversary. There's no better way to mark this triple celebration than to perform two of Mozart's acclaimed works at our resident home in Upper Norwood.
By sponsoring a seat you will be helping us to invite people from the local community who match the criteria mentioned above to attend the concert for free. We will also be selling 100 exclusive tickets for £25 that will include an invitation to a private post-concert champagne reception with Michael Collins and the orchestra, plus reserved seating and a programme.
Concert Programme
Mozart Symphony No.27 in G K.199
Mozart Clarinet Concerto in A K. 622