The London Mozart Runners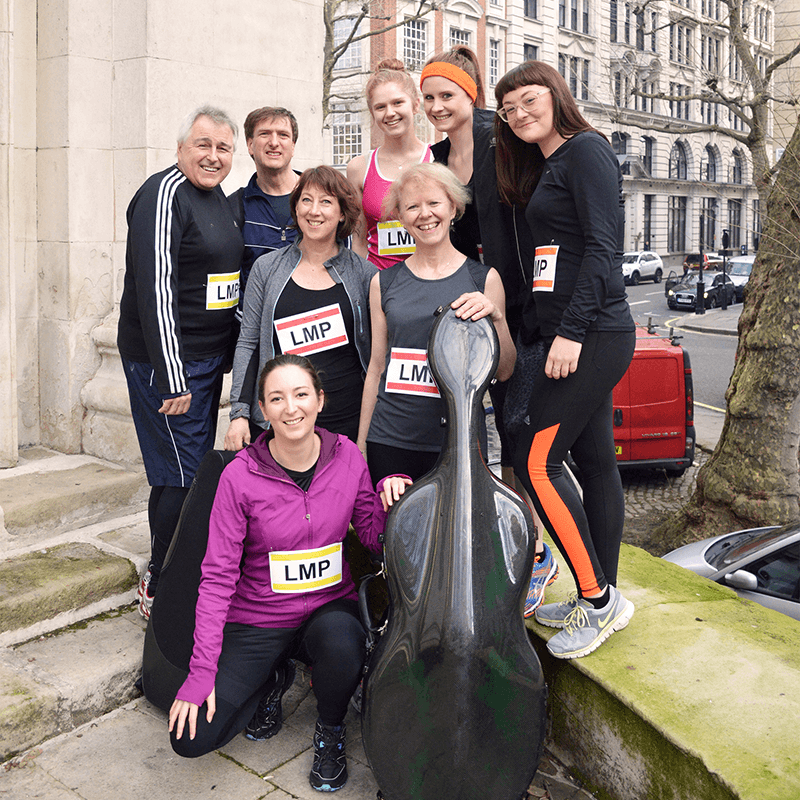 On 2nd May 2016, 10 members of the LMP will be taking part in the Milton Keynes Marathon to raise money for the orchestra. The runners have ambitious aims of raising £5,000 to help sustain the LMP's ongoing work of inspiring future generations with world-class live performance.
Going above and beyond, our enthusiastic team of runners are pledging their blood, sweat and tears to complete the race. Our musicians, members and staff are extremely passionate about the work the LMP do to inspire audiences and enrich lives. This marathon is just one part of the team's ongoing commitment to helping shape the orchestra's future.
Full Marathon Runners
Michael Posner Viola
Cat Fuller Marketing Manager  

Relay Marathon Runners

LMP TEAM 1
Jenny Brady Education Coordinator
Julia Desbruslais Executive Director & Co-Principal Cello
Sarah Posner Junior Blogger
Sara Gale Operations Assistant

LMP TEAM 2
Paul Archibald Principal Trumpet & LMP Chairman
Clare Hoffman Violin
Robert Manasse Flute
Ann Criscuolo Violin
Please show our runners support and help push them past the finish line by visiting the LMP Team Just Giving page. Any donations, small or large, are greatly appreciated.